Report: National Enquirer Kept Safe Full Of 'Dirt' On Trump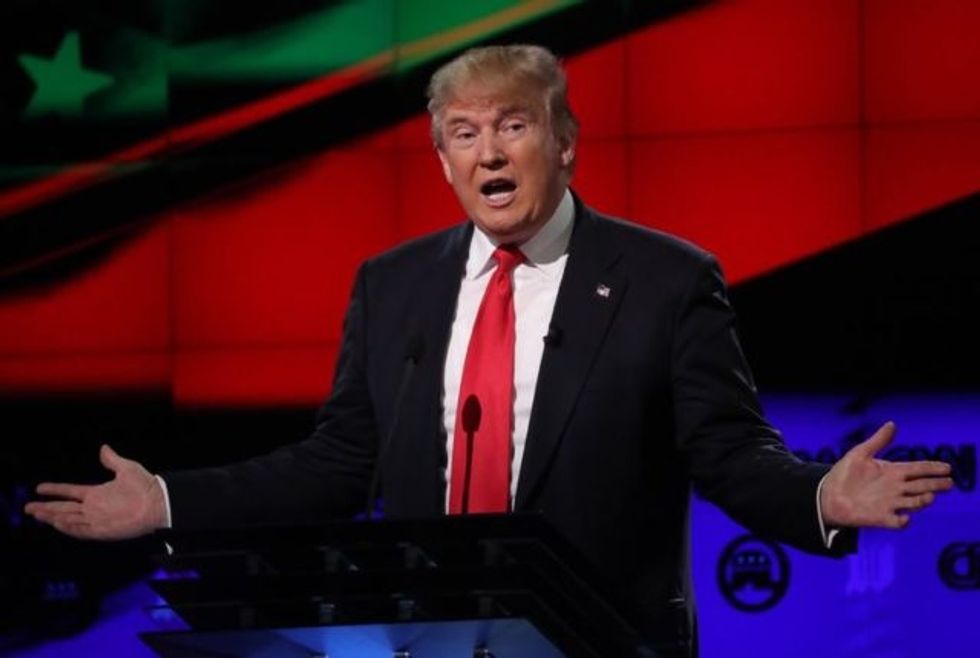 Reprinted with permission from AlterNet.
President Donald Trump's week started out badly, and it's ending even worse.
On Friday morning, multiple reports found that David Pecker, the CEO of American Media Inc. — which owns the National Enquirer — has been offered an immunity deal by prosecutors. This news looks particularly bad for the president because Pecker and his company were implicated in the guilty plea of Michael Cohen, Trump's former lawyer, which was accepted in court on Tuesday. Many speculated that the main reason for Pecker's testimony would be to obtain testimony against Trump, who was also implicated in Cohen's plea with regard to campaign finance violations.
And then Friday evening, the Associated Press dropped the following bomb:
The National Enquirer kept a safe containing documents on hush money payments and other damaging stories it killed as part of its cozy relationship with Donald Trump leading up to the 2016 presidential election, people familiar with the arrangement told The Associated Press.
Several people familiar with the National Enquirer's parent company, American Media Inc., who spoke to the AP on the condition of anonymity because they signed non-disclosure agreements, said the safe was a great source of power for Pecker, the company's CEO.
The Trump records were stored alongside similar documents pertaining to other celebrities' catch-and-kill deals, in which exclusive rights to people's stories were bought with no intention of publishing to keep them out of the news. By keeping celebrities' embarrassing secrets, the company was able to ingratiate itself with them and ask for favors in return.
The report also says that the materials were moved just before Trump's inauguration as fears emerged the prosecutors would be interested in the safe. It's unclear what happened to the documents.
But if federal prosecutors have gained Pecker's cooperation, it's possible they've also gained access to this safe. And that would mean they'd have extensive access to a lot of information that Trump wanted hidden.