Report: North Korea 'Duped' Trump On Nuclear Weapons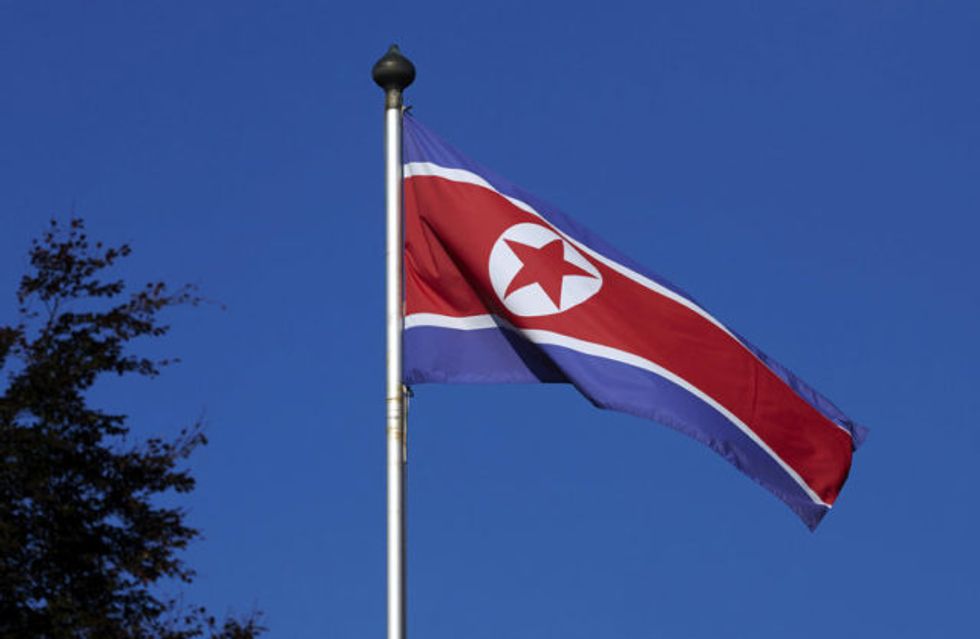 Reprinted with permission from AlterNet.
Despite President Donald Trump's confident declaration after meeting with leader Kim Jong-un that North Korea's nuclear threat has passed, NBC News reported Friday that multiple intelligence community officials believe the rogue regime is, in fact, ramping up its production of nuclear fuel.
"There is no longer a Nuclear Threat from North Korea," Trump said after the Singapore summit. "Meeting with Kim Jong Un was an interesting and very positive experience. North Korea has great potential for the future!"
Even this unrealistic assessment was quickly countered by his own declaration that, in fact, North Korea remains a nuclear threat.
But now NBC News finds that not only does the country's standing nuclear arsenal remain, "North Korea was stepping up its production of enriched uranium for nuclear weapons" even while the negotiations were ongoing.
As many observers noted, just meeting with the regime was something of a concession, since North Korean leaders have long sought to be seen as equal with the United States on the world stage. Trump also, completely unnecessarily, praised Kim effusively, despite the fact that he is a murderous dictator.
But perhaps most strikingly, Trump decided to cancel the upcoming joint U.S. military exercises with South Korea, a major win for the Kim regime, even while the president received no tangible concessions in return.
The country has paused testing of ballistic missiles and nuclear weapons, the officials told NBC News, but it is apparently not working to decrease its weapons stockpiles. The officials believe, in fact, that it is working to conceal its military capabilities from the Americans.
"There is absolutely unequivocal evidence that they are trying to deceive the U.S.," one official reportedly said.
In other words: Kim has been trying to pull on over on Trump, and the president is falling for it. Nevertheless, the world might be better off if Trump believes the lie, lest we prepare for another round of "fire and fury" rhetoric and "nuclear button" threats.
Cody Fenwick is a reporter and editor. Follow him on Twitter @codytfenwick.