Report: NRA Insiders Bracing For Probe Of Russian Connection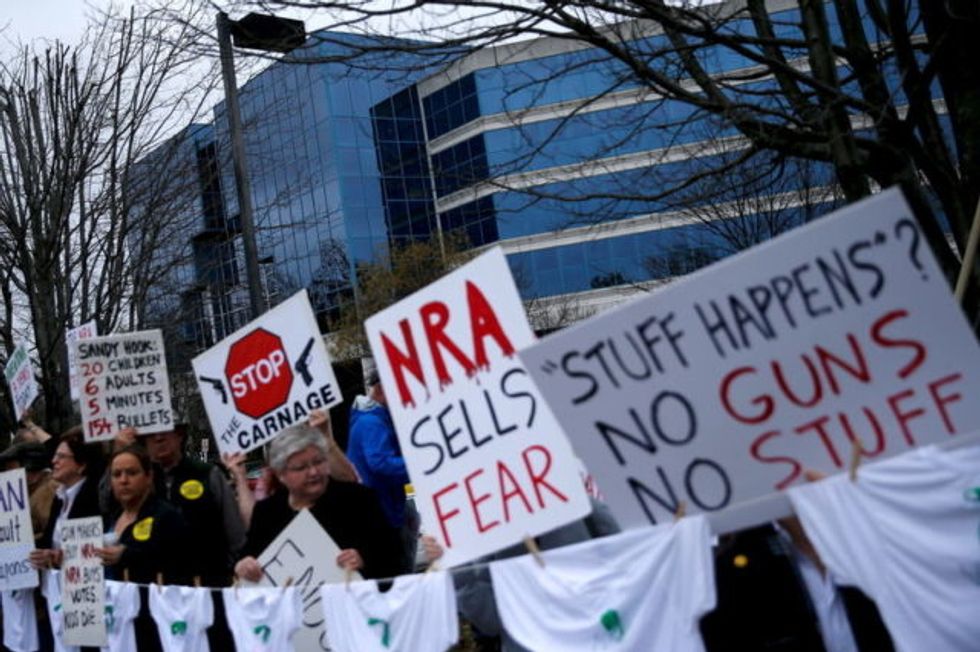 Reprinted with permission from AlterNet.
The National Rifle Association is preparing for a potential investigation of its ties to Russian funding sources, according to a new report from CNN.
It's not clear if the preparation is based on substantive knowledge of a coming investigation, and NRA has denied that it is officially being reviewed by the FBI. It also says it has done nothing illegal.
But some inside the organization are taking the precautions very seriously, the CNN report found:
The NRA's precautions could be little more than due diligence as the group faces inquiries from congressional investigators and the media about its relationship with Torshin. But the feeling among some officials internally is that the group appears to be readying for an investigation.

"True believers to the cause are getting very antsy," said a person privy to the NRA's internal deliberations. "They were definitely preparing, they were bracing themselves."
The gun advocacy group has admitted previously that some of its funding in recent years has come from numerous Russians or people living in Russia, but it described these as "routine payments." But McClatchy has reported that the FBI is investigating whether Kremlin-linked sources used the NRA to financially support President Donald Trump's campaign, which would likely violate federal election law.
Cody Fenwick is a reporter and editor. Follow him on Twitter @codytfenwick.