Report: Pelosi Tweaked Trump's 'Manhood' After Oval Office Debate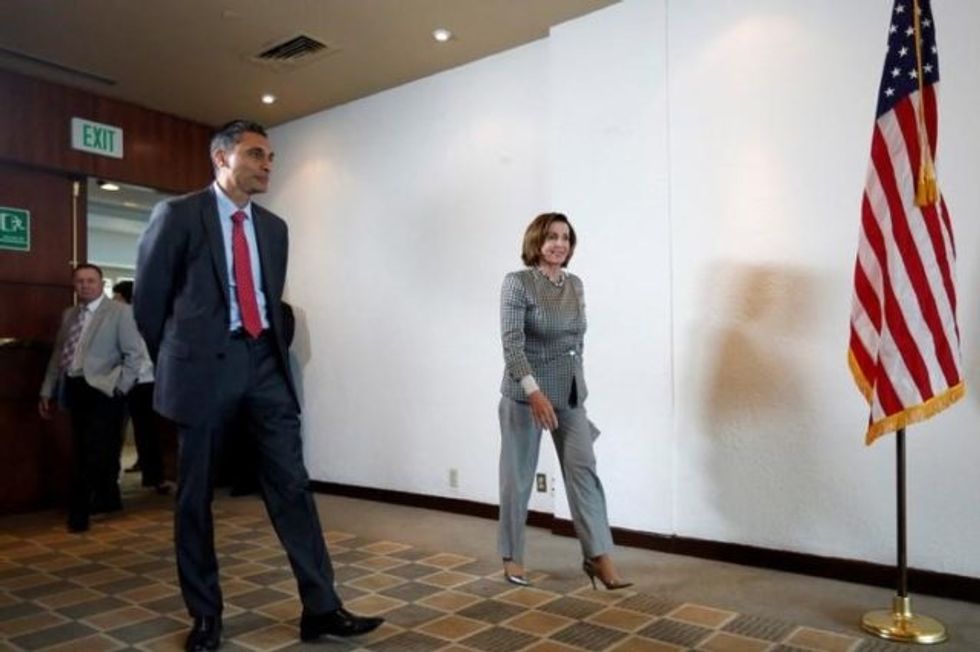 Reprinted with permission from AlterNet.
House Minority Leader Nancy Pelosi insulted President Donald Trump Tuesday, according to multiple reports, about one of the issues he's most sensitive about: his manhood.
After a fiery debate with Senate Minority Leader Chuck Schumer, Trump, and Vice President Mike Pence in the Oval Office in front of cameras, Pelosi made the pointed remarks behind the scenes.
Trump's big sticking point in the debate is his demand for funding for a border wall between the United States and Mexico. It was a key campaign promise of his — though importantly, he repeatedly insisted that Mexico and not American taxpayers would fund the wall. Trump has dropped that part of the promise since it has proved — as any informed person could have predicted — impossible.
He repeatedly equated paying for the wall with having border security, even though the risks from the border remain relatively low. Even many advocates who favor greater border security believe a larger wall would be pointless.
"It's like a manhood thing with him — as if manhood can be associated with him," Pelosi reportedly said in a closed-door meeting with colleagues, according to Politico and the Washington Post. "This wall thing."
Of the off-the-rails debate with Trump, Pelosi reportedly said: "I was trying to be the mom… It goes to show you: you get into a tinkle contest with a skunk, you get tinkle all over you."
Cody Fenwick is a reporter and editor. Follow him on Twitter @codytfenwick.