Report: Secret 2016 Meeting In Seychelles Discussed US-Russia Alliance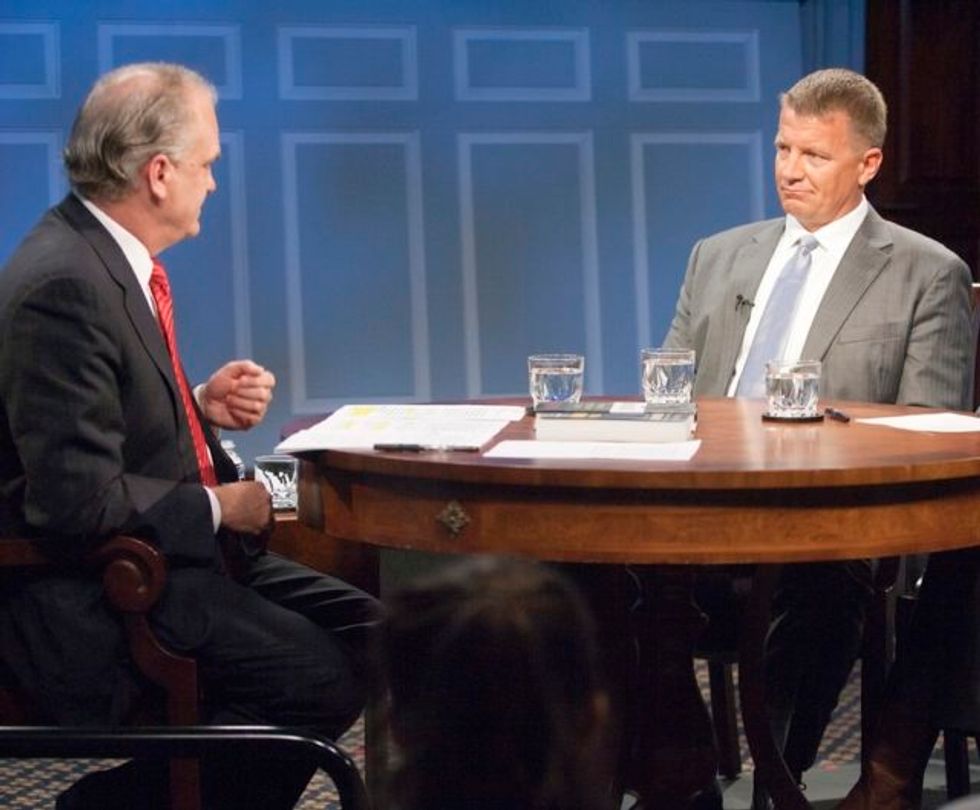 Reprinted with permission from AlterNet.
One of the many threads in the ongoing Russia investigation is a mysterious meeting between Blackwater founder — and ally to President Donald Trump — Erik Prince and Kirill Dmitriev, the CEO of Russia's sovereign wealth fund during the presidential transition period in January 2017.
Prince has said that the meeting, also attended by UAE adviser George Nader, was not pre-arranged and was just "over a beer." He said he was not representing Trump in the meeting. However, a report from the Washington Post found that special counsel Robert Mueller has evidence that the meeting was actually pre-arranged to set up a backchannel between the Trump administration and Russia.
And now a new report from the Daily Beast details an account of the meeting from a memo kept by the Russian side of the conversation. It contains the details for a plan of an expansive alliance between the United States and Russia on a range of issues.
This includes:
An alliance between U.S. and Russian forces to fight ISIS
"A serious joint effort" to address the spread of weapons of mass destruction
A proposal for joint economic investment in each country
An 'honest and open and continual dialogue" on differences between the countries
A working group to improve the U.S.-Russia relationship
The report doesn't resolve many of the open questions about the meeting — particularly regarding any potential coordination with the Trump camp. But it does paint a clearer picture of what the meeting discussed, which is particularly startling given the Russian interference in the 2016 election.
An Obama-era State Department official called the proposal "breathtaking."
Cody Fenwick is a reporter and editor. Follow him on Twitter @codytfenwick.