Report: Suspect Confesses In Charleston Shooting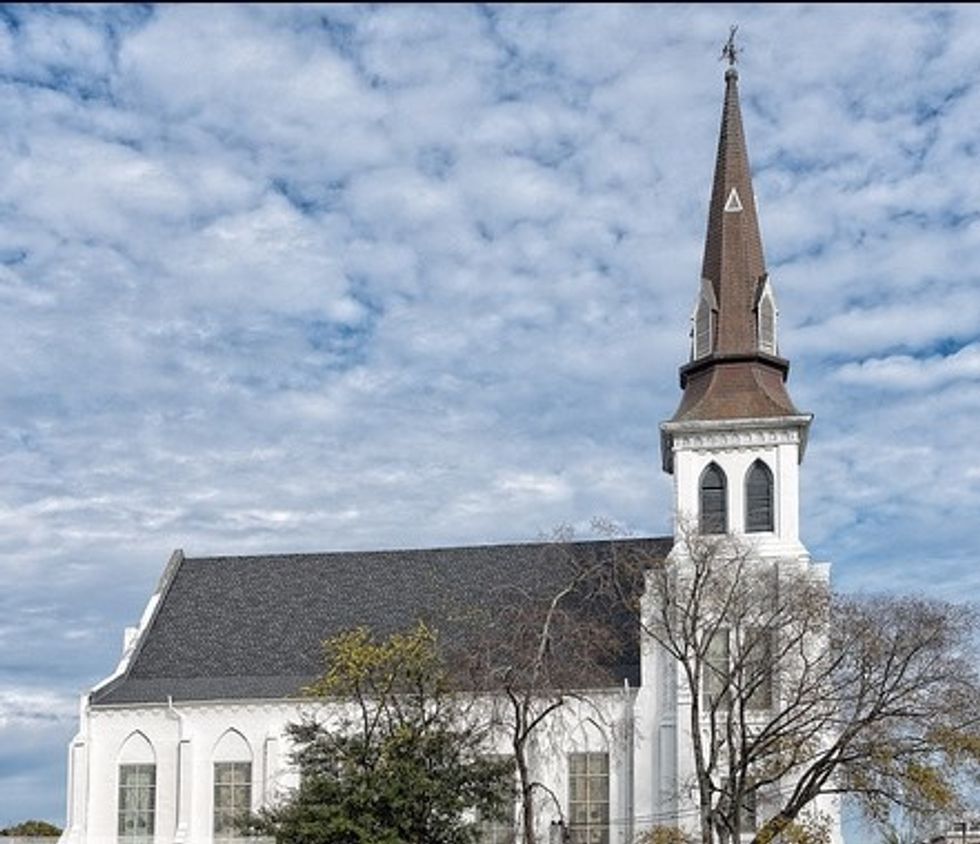 By Elizabeth Leland, Michael Gordon, and Mark Washburn, The Charlotte Observer (TNS)
While confessing to killing nine people at a historic black church in Charleston, South Carolina, the alleged shooter told police that he "almost didn't go through with it because everyone was so nice" to him, according to NBC News.
Dylann Roof, 21, also told investigators that he wanted to start a race war, according to CNN. South Carolina Gov. Nikki Haley called Friday for him to face the death penalty.
Roof was arrested Thursday in Shelby. Family ties may have brought him through Charlotte, North Carolina, early Thursday, just hours after nine people were killed at a historic black church in Charleston.
Roof, of suburban Columbia, South Carolina, surrendered meekly to Shelby police after being pulled over in a traffic stop. His path from Charleston to North Carolina is unclear, but included at least one stop in southern Charlotte.
At 5:50 a.m., nearly nine hours after the shootings, Roof pulled into the Shell station on Providence Road at the corner of Ballantyne Commons Parkway, gassed up his car and walked inside the Market Express, according to store employees.
Clad in black jeans and a white long-sleeve shirt, he used the ATM beside the entryway and bought a bottle of water and bag of Doritos. Store workers thought nothing of it, believing him to be just a polite, quiet guy.
It wasn't until four hours later when the FBI showed up that they realized their brush with the alleged shooter. In an hour-and-a-half long stay, agents requested surveillance footage that unmistakably showed the wanted man, employees said. The FBI also asked about where he may have been coming from and going.
The Washington Post reported that Roof was arrested 3 miles from the home of his sister's fiance, Michael Tyo. Roof's sister, Amber, was due to be married Sunday, according to theknot.com, a wedding website.
Tyo, a recruiter for the U.S. Army Reserve, declined to comment Thursday to the Post while packing up his children and the family dog for what appeared to be a trip.
According to Tyo's Facebook page, which has been taken down, Tyo studied at DeVry University's Charlotte campus, which is in Ayrsley.
It's not known whether Roof stopped by Tyo's home. But the nationwide manhunt for Roof ultimately ended after Debbie Dills of Gastonia, South Carolina, alerted by a news broadcast, spotted his car heading west on U.S. 74 Thursday morning and called her boss at Frady's Florist & Gifts in Kings Mountain.
He called police, and Shelby officers pulled Roof over at 10:44 a.m. at Plato Lee Road.
"I looked at the car and thought, 'I've seen that car before,'" Dills said. "I don't know why, because I was doing what I normally do, singing and praising the Lord."
Roof surrendered without incident, said Shelby police Chief Jeff Ledford.
(c)2015 The Charlotte Observer (Charlotte, N.C.) Distributed by Tribune Content Agency, LLC.
Photo: Allen Forrest via Flickr