Report: Tagg Romney Considering Senate Run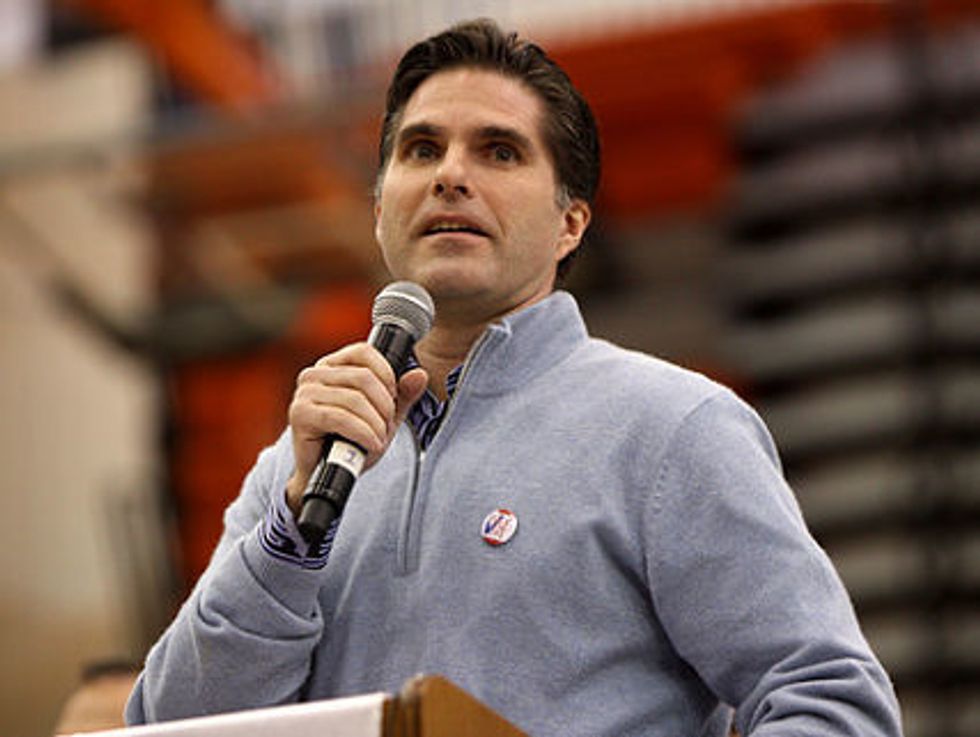 According to The Boston Herald , Tagg Romney — the eldest son of former Massachusetts governor and presidential candidate Mitt Romney — is considering a run for Senate.
Massachusetts Republicans are in desperate need of a candidate for the June 25 special election now that former senator Scott Brown has decided not to run. Two other prominent Bay State Republicans — former governor William Weld and former state senator Richard Tisei — also declined to get into the race this weekend, leaving a void that Romney could fill.
Romney, who lives in the Boston suburb of Belmont, currently runs the hedge fund Solamere Capital, LLC. He previously served as a high-profile advisor and surrogate to his father's 2012 presidential campaign. His time on the campaign trail is perhaps best remembered for his remark that he'd like to "take a swing" at President Obama for calling his father a liar during the presidential debates.
"There is no doubt that Tagg Romney, if he decides to run, could be a shining knight to crestfallen Republicans who had set their hopes on Brown," the Herald writes of Romney's chances.
There is good reason to doubt Romney's political prospects in deep-blue Massachusetts, however. In the November election, President Obama trounced Mitt Romney by 23 points in the state, strongly suggesting that the Romney name would provide Tagg no help in a Senate race.
Furthermore, like his father, Tagg Romney's controversial business history could come back to haunt him in a campaign. In 2009, Romney partnered with three North Carolina investors who are facing a lawsuit in connection to the $8 billion Stanford Financial Group Ponzi scheme, helping them to form a new company. As Lee Fang reported in The Nation , Romney's firm then lied to reporters about his connection to the Ponzi scheme-linked group. Massachusetts Democrats, having repeatedly proven the effectiveness of attacking Mitt Romney's business deals, would certainly deploy the same tactic against Tagg Romney.
Whoever Republicans end up nominating, will likely begin the race trailing the winner of the Democratic primary, which is currently a one-on-one contest between representatives Ed Markey and Stephen Lynch.
UPDATE: According to The Boston Herald's Hillary Chabot, Romney won't run — although was seriously considering entering the race.
Photo credit: Gage Skidmore/Flickr