Report: Tillerson Fears Kushner Meddling In Mideast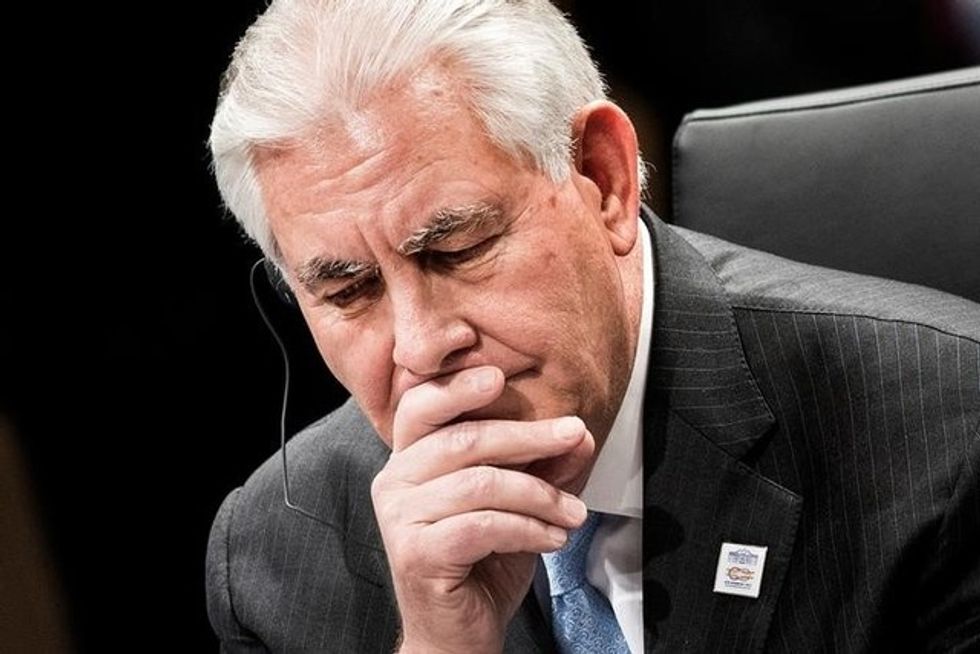 Reprinted with permission from AlterNet.
U.S. Secretary of State Rex Tillerson is reportedly "alarmed" by private talks between President Donald Trump's son-in-law Jared Kushner and Saudi Arabian Crown Prince Mohammed bin Salman.
The Bloomberg report cites three unnamed sources who say Tillerson is concerned that Kushner's discussions could "backfire" and plunge the Middle East into "chaos."
According to the report,
"The central goal of the Kushner-Prince Mohammed negotiations, as described by two people with knowledge of the talks, is for an historic agreement featuring the creation of a Palestinian state or territory backed financially by a number of countries including Saudi Arabia, which could put tens of billions of dollars toward the effort."
Tillerson believes Kushner, who has no background in international relations, has been leaving senior U.S. diplomats "in the dark" about the discussions.
The alleged talks raise concerns that Saudi leaders may be using Kushner to increase their influence by securing U.S. backing.
Chris Sosa is a managing editor at AlterNet. His work also appears in Mic, Salon, Care2, Huffington Post and other publications. Follow him on Twitter @ChrisSosa.