Report: Top White House Aides Losing Patience With Trump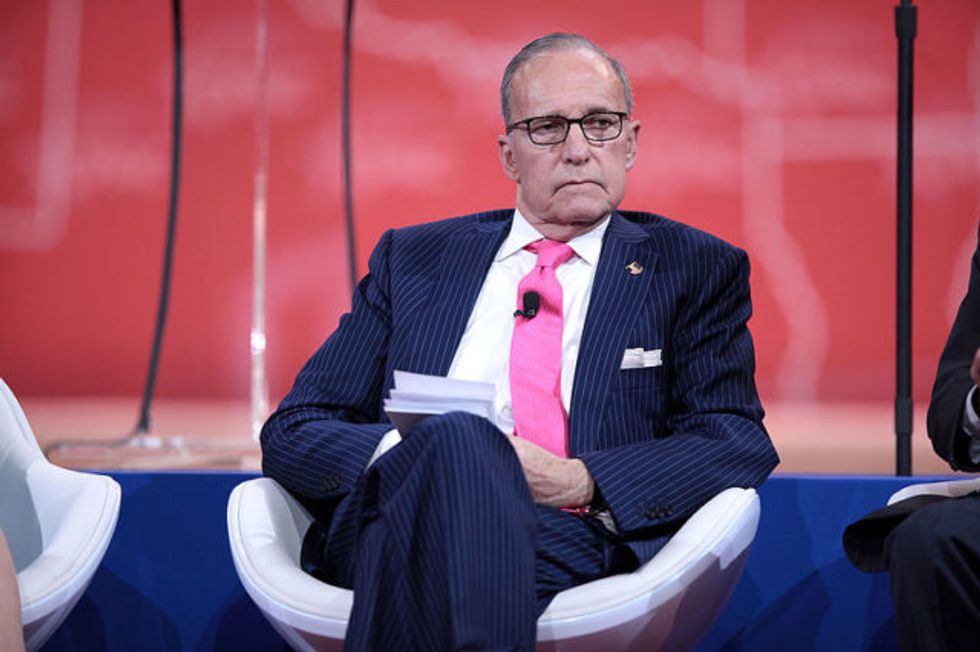 President Donald Trump's White House and administration have seen unprecedented turnover, and according to a new report from Vanity Fair reporter Gabriel Sherman, the boss is continuing to frustrate and alienate many of his top advisers.
Sherman reported that Communications Director Bill Shine, Acting Chief of Staff Mick Mulvaney, and economic adviser Larry Kudlow are all growing frustrated with Trump, particularly after the disastrous government shutdown.
The report explained:
White House Communications Director Bill Shine has told friends he's angry that Trump has singled him out for the bad press during the government shutdown. "Bill is like, 'you're the guy who steps on the message more than anyone,'" said a Republican who's spoken with Shine recently. Economic adviser Larry Kudlow has told people he's probably got six months left. "Larry's really tired of it all," a source close to Kudlow said.

…The special privileges and access afforded to Kushner and Ivanka have been alienating Trump's acting chief of staff, Mick Mulvaney. "Mick is not entirely thrilled with the family," a Republican close to Mulvaney told me. Multiple sources said Mulvaney is looking for a way out of the West Wing. He's said to be interested in a Cabinet position, either at the Commerce Department or Treasury, and he's reportedly been pursuing the University of South Carolina presidency. A senior White House official recently lobbied a friend of Mulvaney's to convince Mulvaney to stay.
Sherman also reported that Trump was generally pleased with the reaction to his State of the Union, which drew some praise from conservative corners.
But the continuing dysfunction in the White House — and Trump's reported habit of primarily relying on his family members — indicates that the president's worst tendencies are not abating. He's not capable of running a well-managed administration that competently handles complex situations as they arise or creates effective decision-making procedures to drive a positive political agenda.
"Trump is hated by everyone inside the White House," a former White House official reportedly told Sherman. "It's total misery. People feel trapped."