Report: Trump Expects Successors To Clean Up Deficit Mess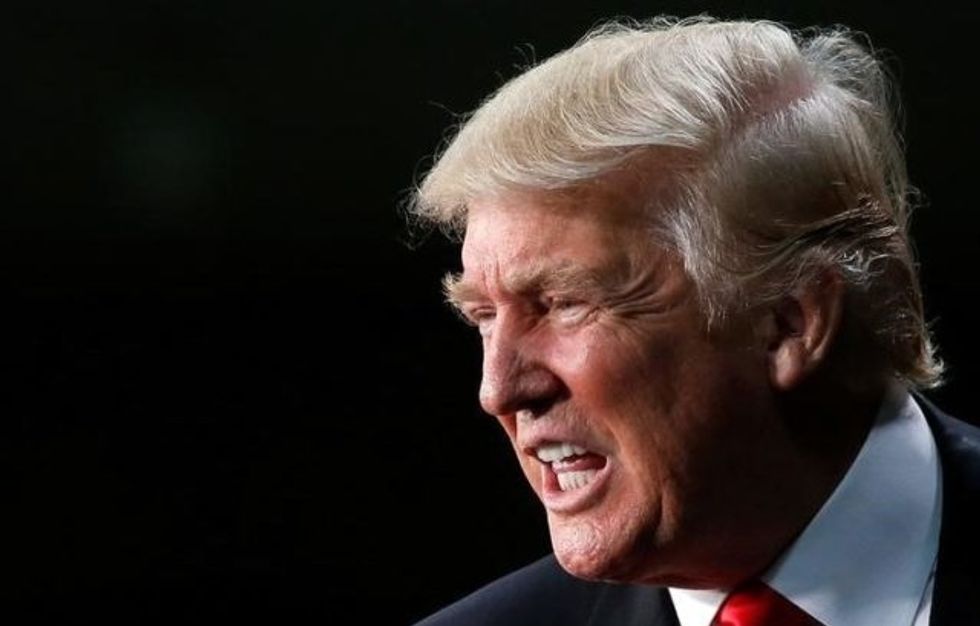 Reprinted with permission from Shareblue.
Once again, Trump exposed the entire Republican Party's hypocrisy about deficit spending by saying the quiet part out loud.
Trump signed the deficit-financed Republican tax scam into law, ensuring future generations will be forced to pay for tax breaks gifted to Wall Street billionaires.
Trump isn't concerned at all about the massive debt he's leaving in his wake, according to a recent report.
The Daily Beast reports Trump "has repeatedly shrugged [worries about debt] off" because "he won't be around to shoulder the blame when it becomes even more untenable."
According to sources cited in the report, Trump blithely stated, "Yeah, but I won't be here," when warned about the pending crisis, as if that were an appropriate response.
Like the spoiled little rich boy he is, Trump expects someone else to clean up the mess he and his Republicans cronies are making.
America's debt currently stands at $21 trillion, and Trump and a Republican-controlled Congress are only helping it grow.
All through President Obama's tenure, Republicans issued the most dire warnings about mounting debts, even threatening economic catastrophe by not raising the debt ceiling. But when Trump came along with his reckless fiscal policy, those very same Republicans stood with him complicitly.
Speaker Paul Ryan worked with Trump to ram through a tax scam that increased the national deficit by nearly $2 trillion. As predicted, the new law is benefitting corporate billionaires while middle-class families are being left out in the cold.
Pretending to care about the debt obviously worked for Republicans for years. But Trump showed just how much Republicans were lying about their allegedly deeply held beliefs about the debt and deficit. And he isn't worried at all.
Published with permission of The American Independent.