Report: Trump In 'Frenzy' With Mueller Closing In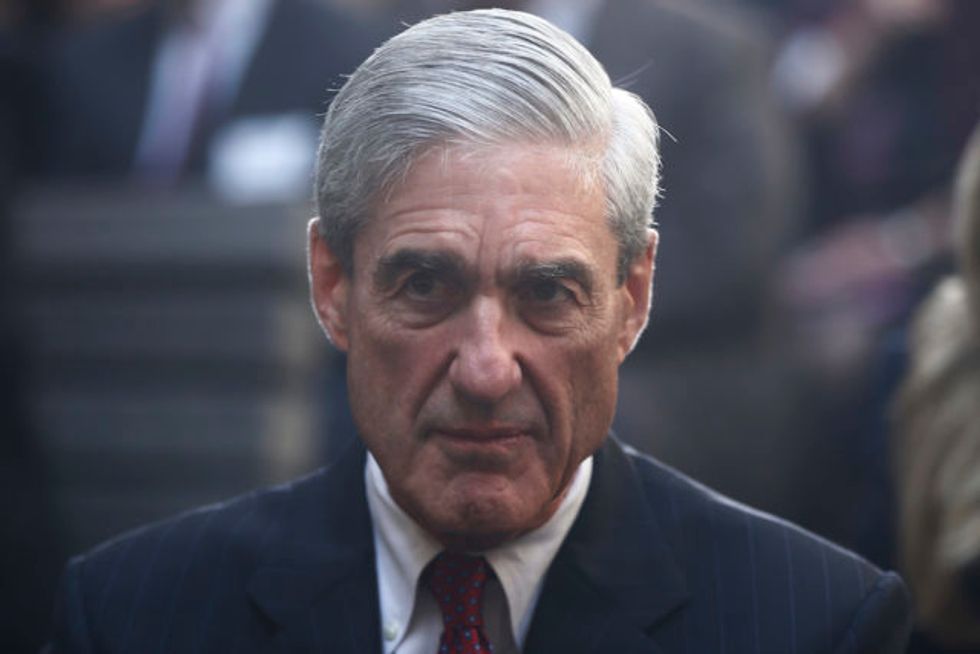 Reprinted with permission from AlterNet.
As erratic and distressed as President Donald Trump may seem from his public statements and tweets in recent days, a new report from Vanity Fair reporter Gabriel Sherman finds that the president is acting out even more behind the scenes and threatening to end the Russia probe.
The cause of his agitation? Special counsel Robert Mueller's investigation ramped up this week as the first trial in the case goes before a jury, putting the investigation into Trump and his associates' actions in the spotlight. Paul Manfort, Trump's former campaign chair, faces an array of money laundering and related charges, none of which explicitly implicate the president.
"The Manafort trial is spinning him into a frenzy," one Republican close to the president told Sherman. Another source reportedly said that Trump believes the trial doesn't reflect badly on him but only shows that Manafort was is a "sleaze."
When Trump tweeted Monday that "Attorney General Jeff Sessions should stop this Rigged Witch Hunt right now," some brushed it off as just another one of the president's rants. Press secretary Sarah Sanders said Trump was just expressing his opinion, not giving an order.
But Sherman reports that Trump was serious about the apparent command and that he's considering firing Deputy Attorney General Rod Rosenstein, who oversees the Mueller probe due to Sessions' recusal.
If Trump does act on his desire to end the Mueller probe, the chaos behind the scenes could spill out into the public arena. It's not clear what Congress' reaction to such a brazen attempt to obstruct justice by the president would be, but the resulting outcry is guaranteed to be deafening.
Cody Fenwick is a reporter and editor. Follow him on Twitter @codytfenwick.