Report: Trumps Built Empire On Tax Fraud And Phony Dealings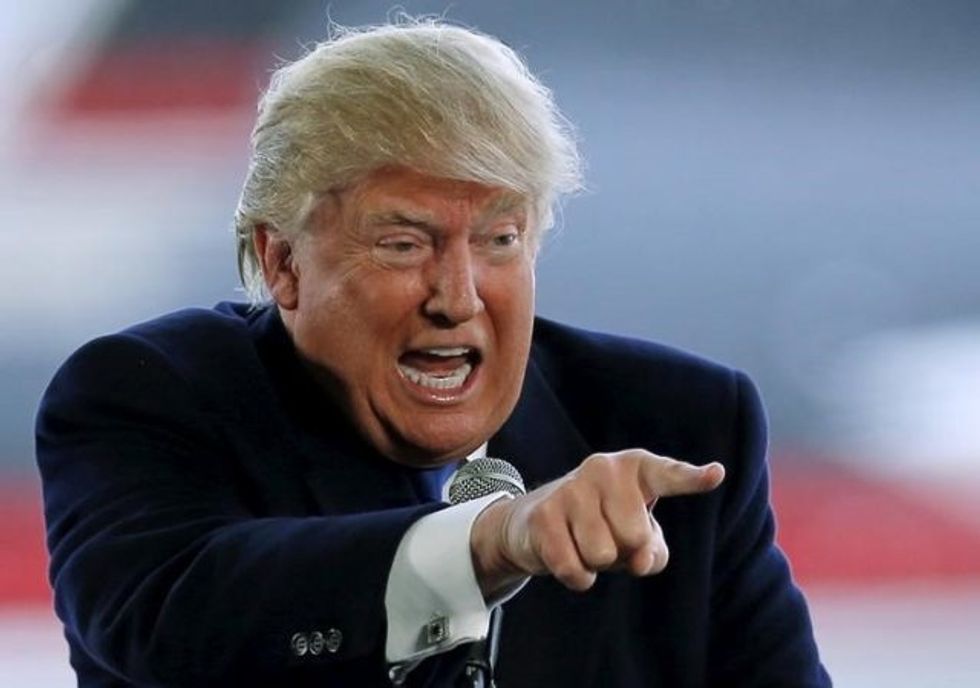 Reprinted with permission from AlterNet.
President Donald Trump's business empire and legacy as a billionaire has long come with the stench of shady dealings and unscrupulous practices, but much of that history has been shrouded from public oversight.
But in a new bombshell report from the New York Times, reporters detailed a stunning level of corruption and duplicitous dealings behind a massive $413 million inheritance the president received from his father, the real estate magnate Fred Trump.
"The president has long sold himself as a self-made billionaire, but a Times investigation found that he received at least $413 million in today's dollars from his father's real estate empire, much of it through tax dodges in the 1990s," wrote reporters David Barstow, Susanne Craig, and Russ Beuttner.
They report that the "dubious tax schemes" Trump engaged in to preserve his inherited massive wealth include "outright fraud."
This report — though in many ways unsurprising and in keeping with the president's character — helps to further shatter the image of himself as a "self-made man."
Trump once said of his rise in the business world: "It has not been easy for me, it has not been easy for me. And you know I started off in Brooklyn, my father gave me a small loan of a million dollars."
Of course, a million dollar loan is hardly "small" — and even when he said that, it was clearly false. But the new report details what a staggering level of deception this statement contained. Not only did Trump get a massive bounty from his parents — he reportedly broke the law to keep as much of it as possible.
The Times reports:
Much of this money came to Mr. Trump because he helped his parents dodge taxes. He and his siblings set up a sham corporation to disguise millions of dollars in gifts from their parents, records and interviews show. Records indicate that Mr. Trump helped his father take improper tax deductions worth millions more. He also helped formulate a strategy to undervalue his parents' real estate holdings by hundreds of millions of dollars on tax returns, sharply reducing the tax bill when those properties were transferred to him and his siblings.

These maneuvers met with little resistance from the Internal Revenue Service, The Times found. The president's parents, Fred and Mary Trump, transferred well over $1 billion in wealth to their children, which could have produced a tax bill of at least $550 million under the 55 percent tax rate then imposed on gifts and inheritances.

The Trumps paid a total of $52.2 million, or about 5 percent, tax records show.
Trump's lawyer disputed these findings, calling the report "extremely inaccurate." There's no doubt the president himself will call them "fake news."
The Times notes that there's little chance Trump could be prosecuted for his role in evading taxes because the statute of limitations has expired. However, he may still be responsible for civil fines because of the reported fraud.
Cody Fenwick is a reporter and editor. Follow him on Twitter @codytfenwick.