Report: White House 'Panicking' Amid Shutdown Chaos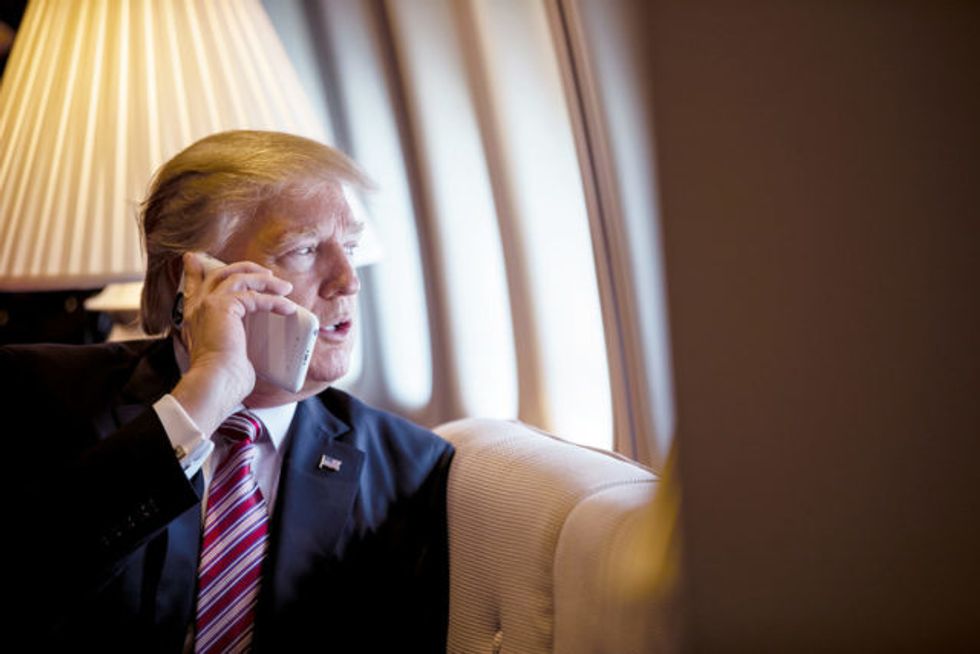 Reprinted with permission from AlterNet.
As President Donald Trump's self-imposed shutdown drags on with no end in sight, it's becoming harder to understand how the gambit is supposed to end.
And according to a new report from Gabriel Sherman of Vanity Fair, there's a reason for that: He has no idea what he's doing.
While fans of the president often portray Trump as a master manipulator who is always thinking several moves ahead of his opponents, the reality is that he mostly just lurches from impulse to impulse. This was clear at the beginning of the shutdown, because he had initially agreed to fund the government without money for a border wall — and he only called off that deal at the last minute when he saw how angry it made conservative media figures.
And now, Sherman reports, the White House is completely out to sea:
Trump's aides fear he has given himself no way out. "The president put himself in a box," the former official in touch with the White House told me. "The problem is there's no endgame. Right now the White House is at a seven on the panic scale. If this thing goes on past the State of the Union they're going to be at an 11."
One Republican who is close to Senate Majority Leader Mitch McConnell, who is key to Trump's shutdown tactic,  reportedly told Sherman that the president's handling of the situation has been "total fucking chaos."
Separate reporting from the Wall Street Journal suggests that Trump isn't going to declare a national emergency Tuesday night, a proposal he has floated as a reckless power grab to obtain funds for uild a border wall. But since the idea of a national emergency has been raised, it's hard to see how Trump's address won't be underwhelming. And that means there's a greater likelhood that the White House's level of panic will skyrocket.