Reported Restart Of North Korea Reactor 'Serious': U.S.
@AFP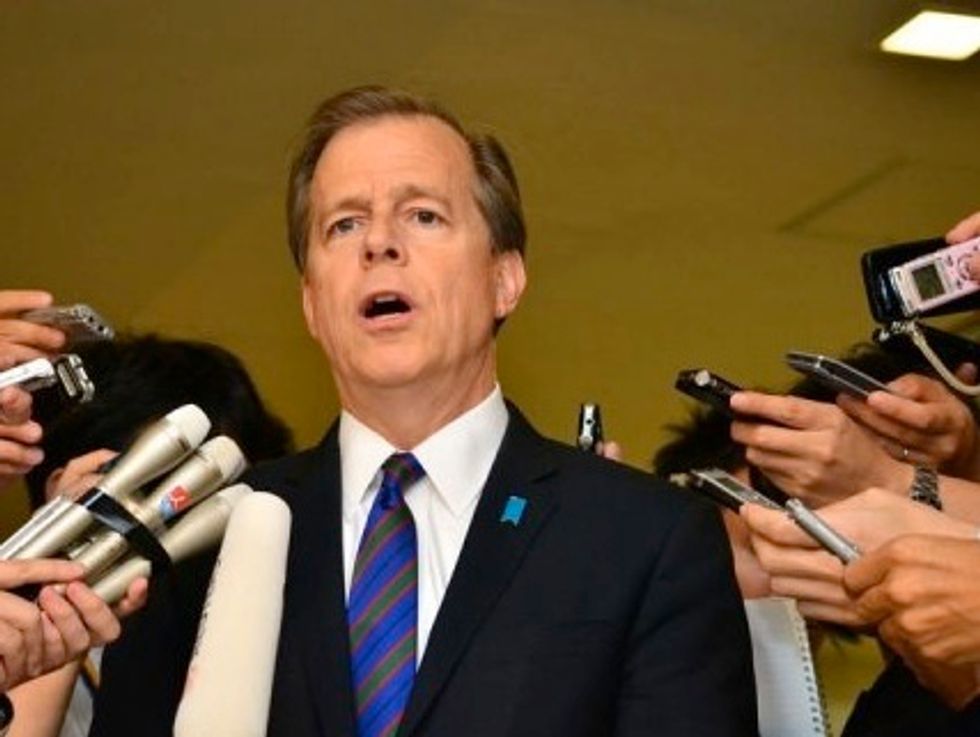 TOKYO (AFP) – North Korea's reported restart of a plutonium reactor would be "a misstep" and a "very serious matter", the U.S. point man on the isolated state said Thursday.
And U.S. envoy Glyn Davies dismissed suggestions that Pyongyang could set any agenda for six-party talks other than scrapping its nuclear programme.
Davies, in Tokyo as part of an Asian tour, was speaking after satellite imagery apparently revealed white steam coming from a building next to the five-megawatt plutonium reactor at Yongbyon.
The pictures, published as part of a report by the U.S.-Korea Institute at Johns Hopkins University was followed hours later by Russia saying it also believed North Korea was conducting work on a nuclear reactor.
"If it turns out that these reports are true that North Korea has restarted the five-megawatt plutonium reactor, this would be a very serious matter," Davies told reporters after meeting Japanese foreign ministry officials.
He said the move would be "a misstep on the part of North Korea because of course it would violate seriously the United Nations Security Council resolutions.
"It flies in the face of North Korea's own commitments and promises they've made over the years, in particular the September 2005 joint statement," he said.
"We are watching this very closely, we will see what developments occur in the coming days, but this is potentially quite a serious matter."
North Korea declared in April that it would restart all facilities at Yongbyon to "bolster the nuclear armed force both in quality and quantity".
The pledge came at a period of high international tension over North Korea, which defiantly carried out a third nuclear test in February and threatened to attack the United States over its reaction.
Asked about the outlook for resuming six-party talks, he said Washington hopes to "get back to a meaningful, authentic and credible six-party talks".
But he also added: "There is an issue right now what are six-party talks to be about.
"They should be about… denuclearisation in a peaceful fashion of the Korean peninsula."
Davies has visited Beijing and Seoul as part of his tour.
Photo Credit: AFP/Kazuhiro Nogi