Reports: Democrats Emerge From Tuesday Primaries Ready To Flip Congress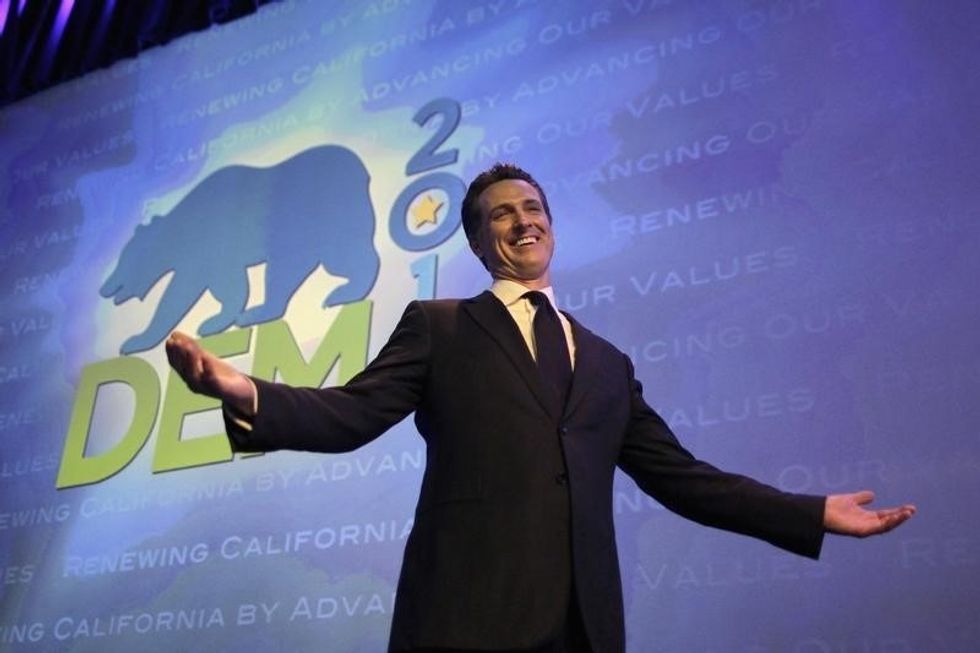 Democrats seemed to take a step toward flipping the House of Representatives in Tuesday's primary elections, as voters in California avoided the pitfalls of the state's nonpartisan "jungle primary" and elevated Democratic candidates into one of the top two positions in every race.
Based on initial reports, widespread speculation that the unorthodox California primary system might "lock out" Democrats in a few key races appear to have been unfounded — although provisional and mail ballots, which must be hand-counted, could affect some contests. With numerous Democratic candidates threatening to split the vote too much to win a top slot in at least three districts, the Democratic National Committee spent millions of dollars in the state to urge voters to choose a likely winner in November.
California voters also promoted two candidates for governor to succeed retiring Gov. Jerry Brown: Lt. Gov. Gavin Newsom, a progressive Democrat, and John Cox, a Republican accountant backed by President Trump. The state's 84 year-old incumbent Senator Dianne Feinstein (D-CA), who has held her seat since 1992, defeated several challengers to win renomination.
In New Jersey, Democrats favored by the national party won their primaries, setting up several districts long held by Republicans to turn leftward in a state where Trump is extremely unpopular.
IMAGE: California Lt. Governor Gavin Newsom walks on stage to speak at the 2014 California Democrats State Convention at the Los Angeles Convention Center March 8, 2014. REUTERS/David McNew