Report's Release Strengthens U.S. Security And Stature, McCain Says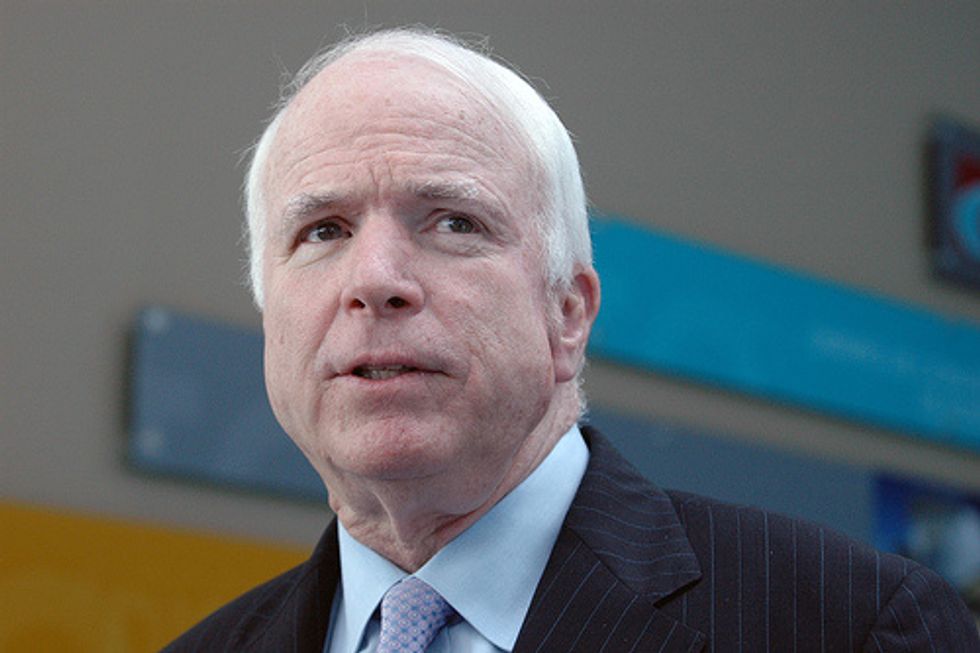 By Michael A. Memoli, Tribune Washington Bureau (TNS)
WASHINGTON — Sen. John McCain (R-AZ) said a new Senate report detailing abuses in the CIA's post-9/11 interrogation practices would strengthen America's security and its standing in the world, breaking with others in his party who warned that its release put the U.S. at risk.
In a Senate floor speech immediately following a presentation of the report by Sen. Dianne Feinstein (D-CA), McCain said releasing the report empowered the American people to reach their own conclusions about CIA tactics and whether it made the nation safer.
"The truth is sometimes a hard pill to swallow," McCain said. "It sometimes causes us difficulties at home and abroad. It is sometimes used by our enemies in attempts to hurt us. But the American people are entitled to it, nonetheless."
McCain made only passing reference to his own history as a prisoner of war in Vietnam as he condemned torture as inconsistent with U.S. values, saying he knew from "personal experience that the abuse of prisoners will produce more bad than good intelligence."
"Our enemies act without conscience. We must not," he said. The report "makes clear that acting without conscience isn't necessary, it isn't even helpful, in winning this strange and long war we're fighting. We should be grateful to have that truth affirmed."
Other Republicans have been sharply critical of releasing the report now, warning it put the U.S. at greater risk of attack. Sen. Richard Burr (R-NC), the incoming chairman of the panel, called its findings "a fiction," and urged the public to carefully review the Republicans' official response.
Sen. Marco Rubio (R-FL), one of only three members of the committee who voted against releasing the report, said it was being published only for the "partisan joy" Democrats would feel "trying to embarrass people in the Bush administration."
But McCain disputed that the report would make the U.S. less safe, even as he conceded it was possible, perhaps even likely, that the report's release may lead to violence in the Muslim world.
"This report strengthens self-government and, ultimately, I believe, America's security and stature in the world," McCain said.
"We need only remember in the worst of times, through the chaos and terror of war, when facing cruelty, suffering and loss, that we are always Americans, and different, stronger, and better than those who would destroy us."
Photo: Jim Greenhill via Flickr