Republican Alternative To Obamacare: Pay More, Get Less, Put The Insurance Companies Back In Charge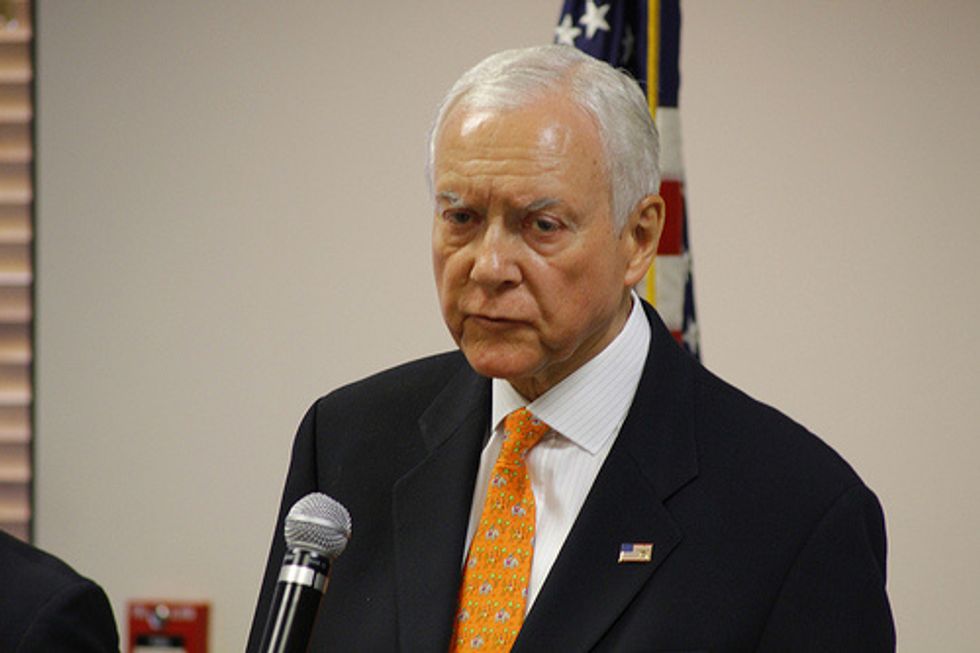 Now that Republicans have put out an alternative to the Affordable Care Act, Democrats should emphasize what a repeal would really mean for Americans' health.
Boy, can Democrats have fun with the new Republican alternative to Obamacare. It puts the health insurance companies back in charge and raises costs for almost all Americans. In particular, it substantially raises costs and threatens to cut coverage for the half of all Americans who get health insurance at work. Seniors, the group that Republicans have scared witless about Obamacare, would lose the real benefits they receive under Obamacare. The proposal from three Republican senators is a golden opportunity for Democrats to contrast the specific benefits of the Affordable Care Act (ACA) with what a repeal-and-replace agenda would really mean for Americans' lives and health.
When it comes to the politics of health care reform, my first adage is "the solution is the problem." That is because once you get past vague generalities, like lowering costs and making coverage available, to proposing specifics, people will look to see how the proposals impact them personally. This is why health reform is such a political nightmare. Unlike most public policy issues, the impact is very understandable and real.
With the ACA as the law of the land, in analyzing the Republican proposal we must compare its impact to the law it would repeal. The pre-ACA model of health insurance is irrelevant. Here is how the Republican plan would impact people, compared with the ACA:
People who get health insurance at work – bottom line: pay more for worse coverage.
Almost half of all Americans (48 percent), or 148 million people, obtain health insurance at work. The Republican plan would tax 35 percent of the average cost of health insurance benefits at work. This is a big tax increase on working people and is extraordinarily unpopular, as the Obama campaign used to devastating impact on John McCain. And while people would pay more, they would get less coverage, as the GOP plan would allow insurance companies to once again limit the amount of benefits they will pay out in one year and return to the day when employers could offer bare-bones plans.
While taxing health benefits would apply to all employer-provided coverage, the Republicans would give the 30 percent of people who work for businesses who employ fewer than 100 workers a tax credit. That might balance out the increased taxes for some people. However, doing so would create a huge set of economic distortions, as employers might seek to keep firm size under the 100-employee threshold.
Individuals who buy coverage on their own or who are uninsured – bottom line: insurance companies could again deny coverage for pre-existing conditions and offer bare-bones coverage, while the cost of decent coverage would go up for most people.
This is the group that the ACA is most aimed at helping, including the 5 percent of Americans who buy private health insurance and the 15 percent who are uninsured, totaling 64 million people. The ACA offers income-based subsidies to these people when they earn between 100 percent and 400 percent of the federal poverty level (FPL) and enrolls people under 133 percent of FPL in Medicaid, when states agree.
The Republican plan is toughest, in comparison with the ACA, on the lowest-income people and on the higher-income middle class, compared with Obamacare. But many families in between will do worse too.
The Republican plan would wipe out the expansion of Medicaid to people earning less than 133 percent of FPL, a provision the Supreme Court has made optional. It would cut back on Medicaid, ending the federal government's offer to pay 90 percent of the cost of expanded coverage and replacing that with the federal government paying what it has paid historically, which is between half and three-quarters of the cost of Medicaid, with poorer states getting a bigger share. Crucially, the funding would only be for pregnant women, children and parents with dependent children who earn under the poverty level, as opposed to the ACA's funding of all adults up to 133 percent of FPL. That means many fewer people covered and states getting less Medicaid money. Republican governors may not complain, but you can bet hospitals will. Adults without dependent children would not be covered by federal Medicaid, which means millions will stay uninsured or lose coverage they now have, unless states pay for coverage without federal support.
For individuals not covered by Medicaid or employees of firms with fewer than 100 workers, the Republican plan would replace the ACA's sliding-scale subsidies, which now go to 400 percent of FPL, with a subsidy that is the same for everyone of the same age who is under 200 percent of FPL and lowersubsidies for people from 200 percent to 300 percent. In addition, the subsidies would be higher for older people than younger. The Republican plan also would take away the requirements that insurance plans offer decent benefits and free preventive care and charge women the same prices as men for coverage, along with every other consumer protection, with the exception of keeping in place no lifetime caps for covered benefits.
Comparing the value of the Republican plan subsidies vs. the ACA subsidies for the people who would still qualify depends on income, age, and family size. Generally, it appears that the Republican subsidies are much less than the ACA for people under 150 percent of the FPL ($35,000 for a family of four) and much less than the ACA for younger people, but more for older people. However, insurance rates for younger people would go down some at the expense of older people, who insurance companies could charge a lot more than under ACA. And families with incomes above $70,000 for a family of four would lose subsidies entirely.
Seniors and the disabled on Medicare – bottom line: seniors would pay more for prescription drugs and preventive care.
By repealing the ACA, the Republican plan would take away its two concrete benefits for seniors. One is that preventive care services are now free under Medicare (as they are under all insurance). The other is that the ACA is lowering drug prices for seniors by slowly closing the "donut hole," under which seniors must pay the full cost of prescription drugs even though they are paying premiums for drug coverage. In other words, the Republican plan is simply bad news for seniors, the constituency that they have scared the most about Obamacare… groundlessly.
It is not surprising that Republicans have been reluctant to come up with a replacement for Obamacare. It's much easier to throw darts – or bombs – at the ACA than to come up with a replacement that meets Republican ideological tenets of less regulation and less government. Any plan that meets the ideological test will be much worse for people in ways they can understand. It is our job to explain it to the public clearly: pay more, get less, put the insurance companies back in charge. This debate is not simply the political game Republicans want to make it. It is about our health and our lives.
Richard Kirsch is a Senior Fellow at the Roosevelt Institute, a Senior Adviser to USAction, and the author of Fighting for Our Health. He was National Campaign Manager of Health Care for America Now during the legislative battle to pass reform.
Cross-posted from the Roosevelt Institute's Next New Deal blog.
The Roosevelt Institute is a non-profit organization devoted to carrying forward the legacy and values of Franklin and Eleanor Roosevelt.
Photo: Michael Jolley via Flickr