LISTEN: Republican Argues The Incidence Of Pregnancy From Rape Is 'Very Low'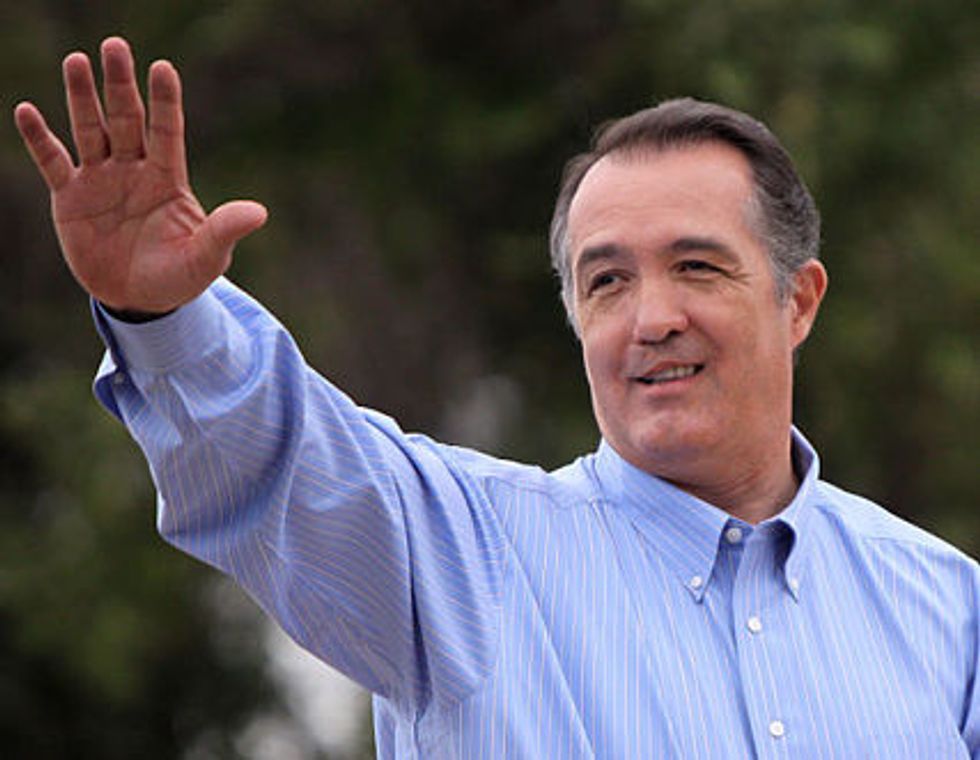 Rep. Trent Franks (R-AZ) argued Wednesday that the number of women who get pregnant due to rape is "very low."
"Before, when my friends on the left side of the aisle here tried to make rape and incest the subject — because, you know, the incidence of rape resulting in pregnancy are very low," Franks said, objecting to a amendment to a proposed ban on abortions after 20 weeks that would allow exceptions for rape and incest.
"When you make that exception, there's usually a requirement to report the rape within 48 hours and, in this case, that's impossible because this is in the sixth month of gestation and that's what completely negates and vitiates the purpose of such an amendment," he added.
A 1996 study estimated about 5 percent of women will become pregnant with their rapists' babies — an estimated 32,201 pregnancies a year.
The Washington Post's Fact Checker Glen Kessler gave Franks' claim "Four Pinocchios," noting, "The available research suggests that not only is there little or no difference, but the rate of pregnancy after rape may actually be slightly higher. Under any definition, that does not qualify as 'very low.' There is no reason to suggest any distinction."
"I just find it astonishing to hear a phrase repeated that the incidence of pregnancy from rape is low," Rep. Zoe Lofgren, (D-CA), responded. "There's no scientific basis for that and the idea that the Republican men on this committee can tell the women of America that they have to carry to term the product of a rape is outrageous."

House Republicans are planning on bringing a bill to the floor of the House next week that would ban all abortions past the 20th week of pregnancy. Only women in dire circumstances, about 1.5 percent of all abortions, take place after the 20th week, according to NARAL. This bill would even ban abortions of "medically futile pregnancies," in which the fetus has no chance of surviving. The only exception is for cases when the life of the mother is threatened.
Franks and his virulently anti-choice allies chose to push the ban after the trial of abortion doctor Kermit Gosnell exposed the horrors of a clinician run amok. They hoped to use the Philadephia-based doctor to ignite the "pro-life" movement. Republican leaders have been trying to avoid exactly the kind of comment Franks made, after a similar comment by Missouri's Todd Akin and the suggestion that a child born of rape was "God's gift" by Richard Mourdock of Indiana helped Republicans lose two Senate seats in states Mitt Romney won last November.
The provision to make an exception in cases of rape and incest was proposed by Rep. John Conyers (D-MI), who either wittingly or unwittingly set Franks up for his Akin moment. The measure failed.
Franks later sought to clarify his comment, saying that late-term abortions in cases of rape are very rare. "I would hope that my comments would be heard in the spirit that they were offered," he said.
New York Magazine's Jonathan Chait says Frank's comment is very different that Akin's. "He didn't say it's hard to get pregnant when you're raped. He said rape-induced pregnancy doesn't happen very often," Chait wrote.
Regardless, this is why House Republicans should probably stop wasting time considering likely unconstitutional abortion bills that will never become law.
Photo: Gage Skidmore via Flickr.com