Republican Contractors Got HHS Funds To Improve Verma's 'Brand'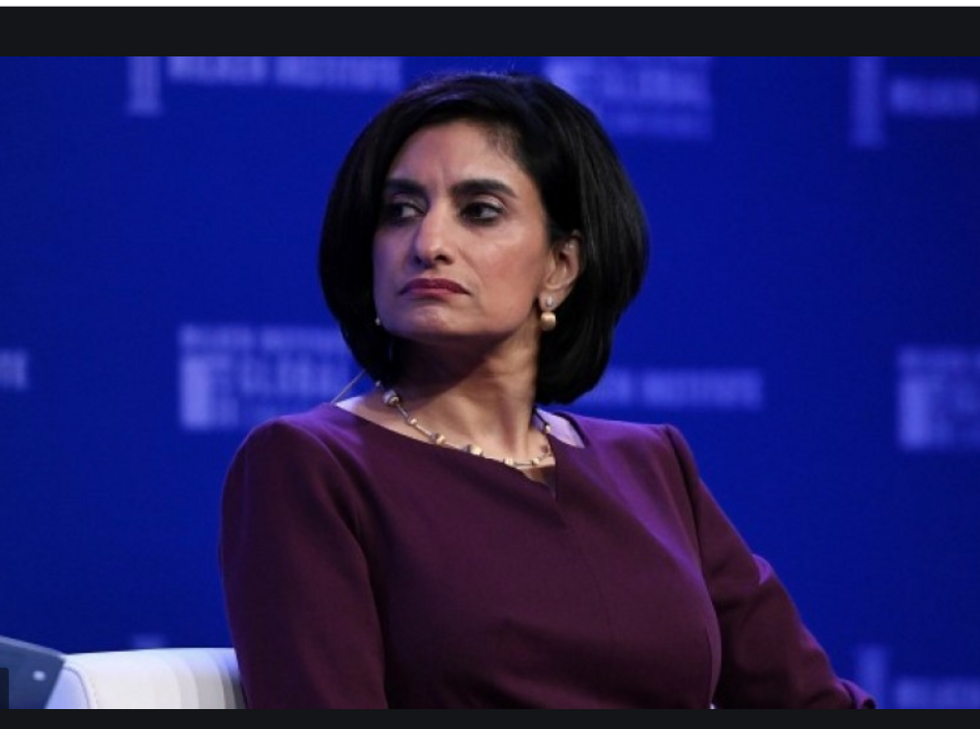 Reprinted with permission from DailyKos.
It's grift all the way down in the Trump administration, and federal health dollars are no exception. Funds that should be going to things like promoting the Affordable Care Act open enrollment (just 33 days left!) have been funneled to former Trump and Pence campaign and transition officials, according to documents obtained by Politico.
At least eight Trumpsters were among the 40-some consultants hired for one purpose—to make Centers for Medicare and Medicaid Services Administrator Seema Verma look good, to "burnish Verma's personal brand." The CMS have career civil servants who have traditionally handled the agency's communications needs, but Verma has instead hired these contractors—Trump grifters—at as much as $380 an hour to make her look good. Note that Verma's shtick while heading up CMS has been fighting "waste, fraud, and abuse" in programs such as Medicaid and helping Trump sabotage Obamacare. She's been the lead architect in creating the onerous work requirements under Medicaid, crafting humiliating hoops enrollees have to jump through to get health care—hoops that courts have found illegal under existing law.
In less than five months in the fall of 2018, Politico discovered, CMS paid out at least $744,000 in contractor payments. The Department of Health and Human Services, CMS' parent, finally halted the contracts in April after a Politico report on Verma's use of PR consultants to promote herself. Among them was Marcus Barlow, who worked as her spokesman when she was in Indiana acting as a consultant to then-Gov. Mike Pence. Barlow received a contract for as much as $425,000 for a year's worth of work. The salary for a career CMS communications official is about $140,000. The secretary of HHS, Alex Azar, receives an annual salary of $203,500.
Most of the consultants were subcontractors to Nahigian Strategies, a public relations firm run by two brothers. Ken Nahigian led the Trump transition in 2017, and Keith Nahigian is a regular on Republican presidential campaigns. They arranged contracts for Trump campaign and White House official Brad Rateike, who was paid $1,150 for three and a half hours of work. Republican fundraiser Maggie Mulvaney spent part of October 2018 "consulting" for $2,500. Trump campaign staffer Zachary Lamb billed $7,388.52 in the same month. Taylor Mason, a Trump inaugural staffer, double-dipped as an employee of Nahigian Strategies under a contract that paid at least $54,900 in a four-month stint. The Nahigians themselves "charged $275,565 for a range of strategic communications duties, and the brothers themselves billed roughly $56,970 for their personal services at a $379.80 hourly rate.
IMAGE: Center for Medicare Services administrator Seema Verma.