Republican Debate Sets Record With 24 Million Viewers On Fox News Channel
@reuters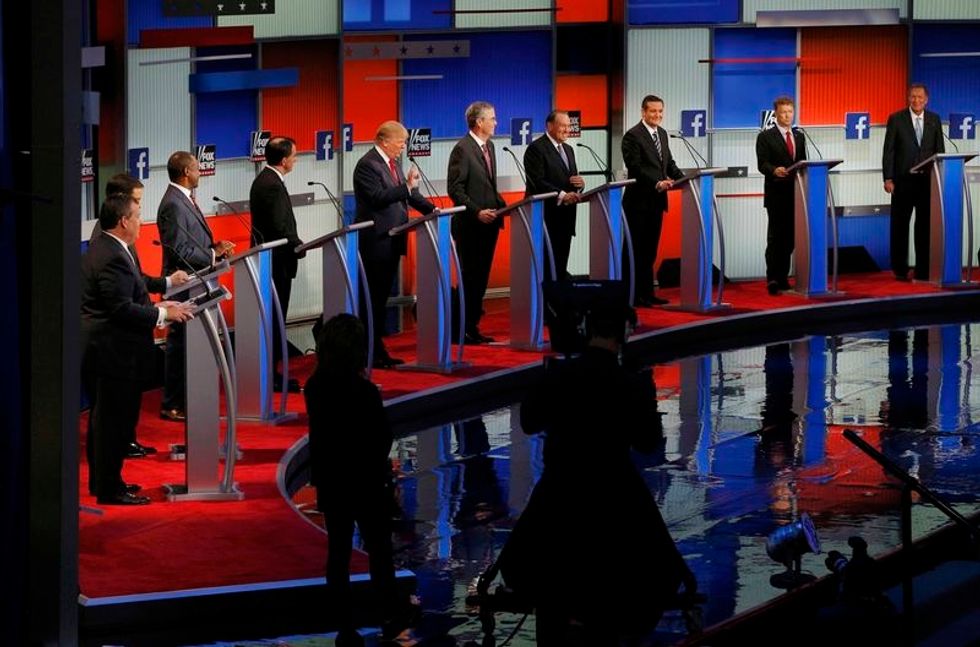 LOS ANGELES (Reuters) — The Republican candidates' prime-time debate on Fox News Channel drew 24 million viewers, a record audience for a presidential primary debate, according to Nielsen data provided by Fox on Friday.
The tally for Thursday's event was the highest non-sports telecast in cable history, a Fox spokeswoman said.
The brash style of billionaire real estate mogul Donald Trump, who has dominated news coverage in recent weeks, and the large pool of candidates participating in the debate — 10 — had spiked interest.
An earlier debate Thursday on Fox News Channel featured the other seven Republican candidates, whose low polling numbers kept them out of the prime-time debate.
The two-hour prime-time telecast on Fox News Channel, which is owned by 21st Century Fox, drew 7.9 million viewers aged 25 to 54, the key group for advertisers on cable news broadcasts.
(Reporting by Piya Sinha-Roy and Lisa Richwine; Editing by Leslie Adler)
Photo: Republican 2016 presidential candidates (L-R) New Jersey Governor Chris Christie, U.S. Senator Marco Rubio, Dr. Ben Carson, Wisconsin Governor Scott Walker, businessman Donald Trump, former Florida Governor Jeb Bush, former Arkansas Governor Mike Huckabee, U.S. Senator Ted Cruz, U.S. Senator Rand Paul and Ohio Governor John Kasich debate at the first official Republican presidential candidates debate of the 2016 U.S. presidential campaign in Cleveland, Ohio, August 6, 2015. REUTERS/Brian Snyder