Republican Kasich Says Does Not Need Delegate Lead To Win Nomination
@reuters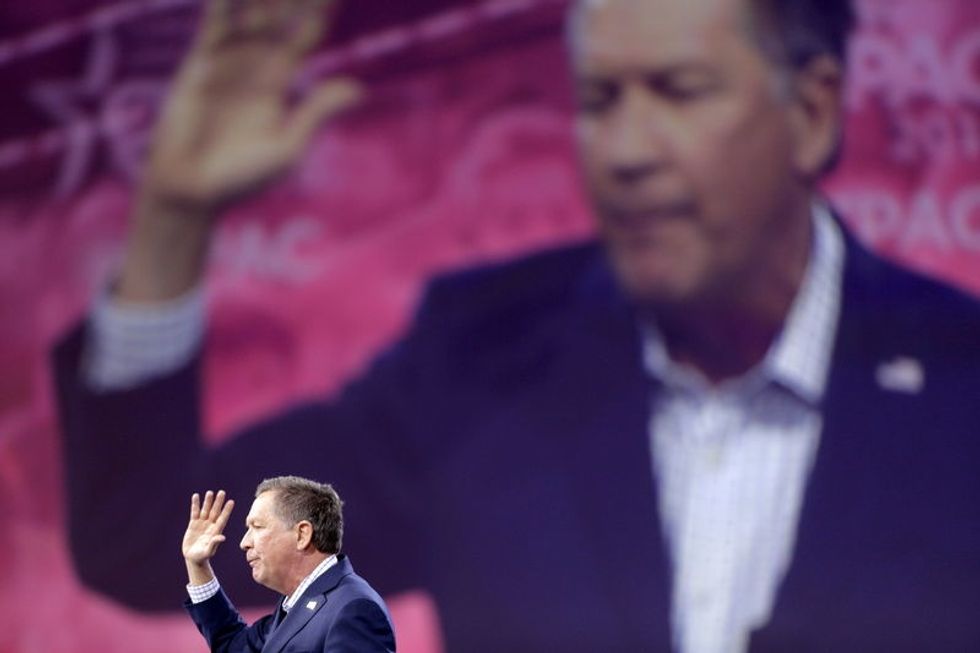 WASHINGTON (Reuters) – Ohio Governor John Kasich, who has staked his Republican presidential campaign on the upcoming contests in the Midwest, said on Monday he would not need a lead in the delegate count before his party's convention to win the nomination, according to media reports.
"In order to be the nominee, you have to have a certain number of votes," Kasich said after a town hall in Monroe, Michigan, which holds its presidential primary on Tuesday.
"You've got to win. You don't just say, 'Well, I have more than anybody else, therefore I'm in,'" Kasich said, according to the Washington Post.
Kasich, who is rising in some opinion polls to compete with Ted Cruz for second place in Michigan's Republican primary, has embraced the idea of a brokered convention to choose the nominee if no one gets a majority of delegates in the nominating contests for the Nov. 8 election.
New York billionaire Donald Trump is at the top of the dwindling Republican pack with the highest delegate count, but victories on Saturday by Cruz, the U.S. senator from Texas, cut into his lead. Kasich trails all his rivals, including U.S. Senator Marco Rubio of Florida, in delegates won.
Kasich's best showing so far in the presidential nominating contests was second place in New Hampshire. He is hoping for a similar result in Michigan and an outright win in his home state on March 15 to keep his campaign viable.
He bristled on Monday when asked about contentions by some Republicans that he is a spoiler in the race to beat Trump, whose rhetoric on immigrants, Muslims and women has raised alarm within the Republican establishment and beyond.
"Maybe they're spoiling it for me. Maybe they all ought to get out," Kasich said on Fox News on Monday.
(Reporting by Doina Chiacu; Editing by Peter Cooney)
Photo: Republican presidential candidate Ohio Governor John Kasich speaks at the 2016 Conservative Political Action Conference (CPAC) at National Harbor, Maryland, March 4, 2016. REUTERS/Joshua Roberts