Republican Policies End Health Coverage for 270,000 Children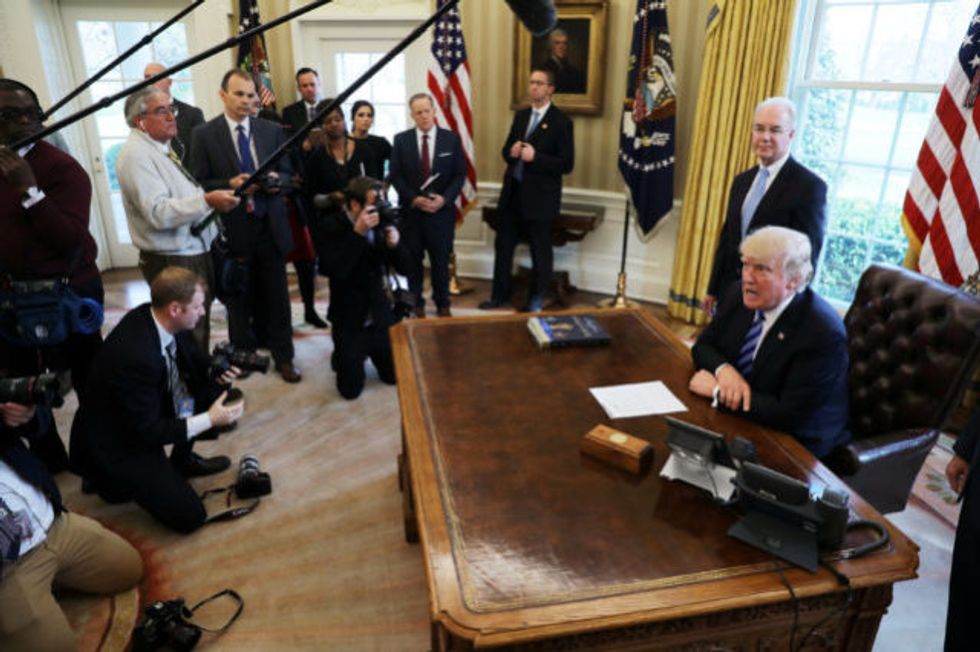 Reprinted with permission from Shareblue.
For the first time in a decade, the number of uninsured children in the United States increased, thanks to the cruel health care policies of Trump and fellow Republicans
After the uninsured rate for children went down steadily during President Obama's two terms, Trump's health care sabotage reversed the trend, according to a new study from Georgetown University's Center for Children and Families reported by the L.A. Times.
The increase of more than a quarter million uninsured children is unsettling according to report author Joan Alker.
"With an improving economy and low unemployment rate, the fact that our nation is going backwards on children's health coverage is very troubling," Akler writes about the new findings.
The reason for the increase is not hard to find: Trump and Republicans have made repeated attempts to undermine the country's health care system.
"2017 was a year of constant news about the President and Congress wanting to take coverage away — first with the attempt to repeal the Affordable Care Act and make drastic cuts to Medicaid," writes Alker.
In addition, the Republican-led Congress allowed funding for the Children's Health Insurance Program (CHIP) lapse in late 2017.
Around the same time, "the Trump Administration began efforts to sabotage the ACA's Marketplace including cuts to advertising, outreach and enrollment funding for navigators — who were playing an important role connecting families with public coverage, with the repeal efforts raising insurer uncertainty and driving up  premiums," writes Akler.
Republican efforts to undermine America's health care system were a major campaign issue in the 2018 midterms. While Trump sought to use bigotry and anti-immigrant racism to turn out the Republican base, Democrats across the country focused on protecting health care.
In the end, voters overwhelmingly backed Democrats, in hopes of stopping any further damage inflicted by two years of complete Republican control.
Republican sabotage already led to roughly 270,000 more uninsured children. Democrats will work to ensure Republicans can't hurt any more children, and will take steps to try to fix the damage.
Published with permission of The American Independent.