Republican Presidential Candidate Huckabee Says Iran Deal Threatens U.S., Israel
@reuters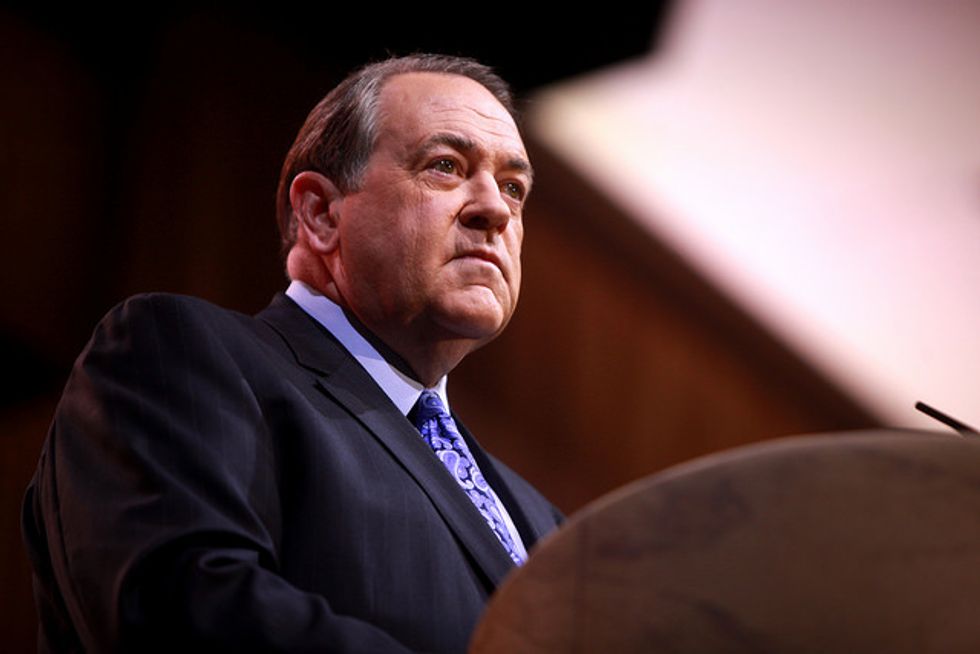 WASHINGTON (Reuters) – U.S. Republican presidential candidate Mike Huckabee said on Tuesday the nuclear deal reached with Iran will empower Tehran to carry out threats against the United States and Israel.
In a statement, Huckabee said he would stand by Israel and keep all options, including military force, in dealing with Iran.
"Shame on the Obama administration for agreeing to a deal that empowers an evil Iranian regime to carry out its threat to 'wipe Israel off the map' and bring 'death to America,'" he said.
(Writing by Bill Trott Editing by Doina Chiacu)
Photo: Gage Skidmore