Republican Presidential Nominee Carson's Finance Chair Quits
@reuters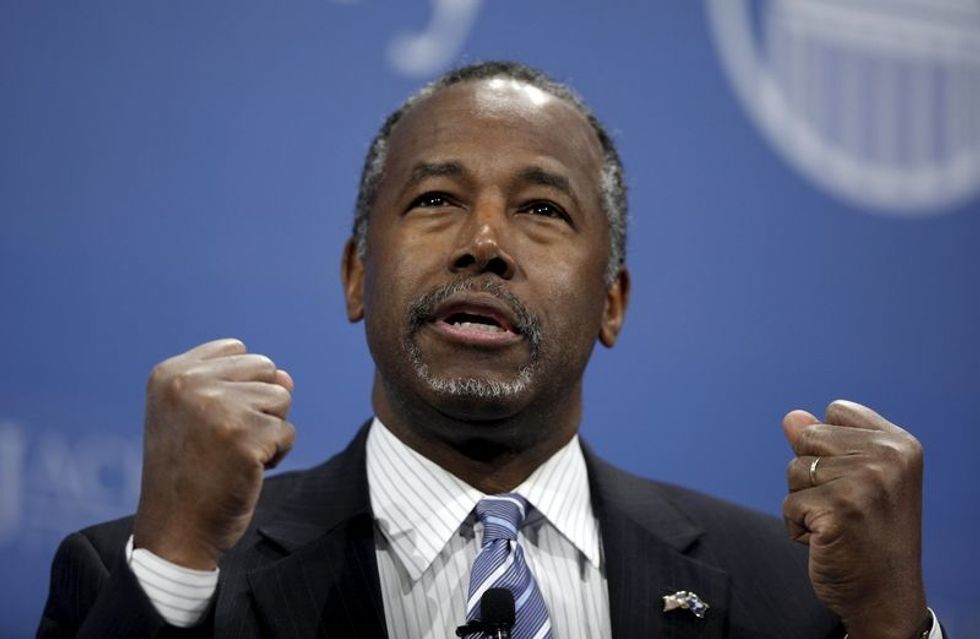 WASHINGTON (Reuters) — Republican Ben Carson's presidential campaign faced additional turmoil on Thursday with the resignation of his top finance aide, who reportedly was earning $20,000 a month.
Politico, which first reported the resignation of Dean Parker, cited campaign insiders who criticized spending decisions, including generous consulting fees paid to inexperienced staff. It said Parker was earning the hefty salary for an honorary position that is typically unpaid.
In a statement, Carson said he had accepted Parker's resignation, but gave no other details.
Parker, in the statement, said: "While current allegations towards me are misrepresentations, my primary goal is to help Dr. Carson save our nation."
The loss of Carson's top financial aide came as seven of the Republican presidential candidates, including Carson, hold one of their last debates before the first presidential contests to pick the party's 2016 presidential candidate.
Carson, who led public opinion polls last summer but began slipping in the fall, earlier saw his staff bleed when his campaign manager and about 20 other staff members quit amid infighting in late December.
(Reporting by Washington newsroom)
Photo: U.S. Republican presidential candidate Ben Carson speaks during a forum at the 2016 Kemp Forum on Expanding Opportunity in Columbia, South Carolina, January 9, 2016. REUTERS/Randall Hill