Republican Rep. Amash Calls For Impeachment Of Trump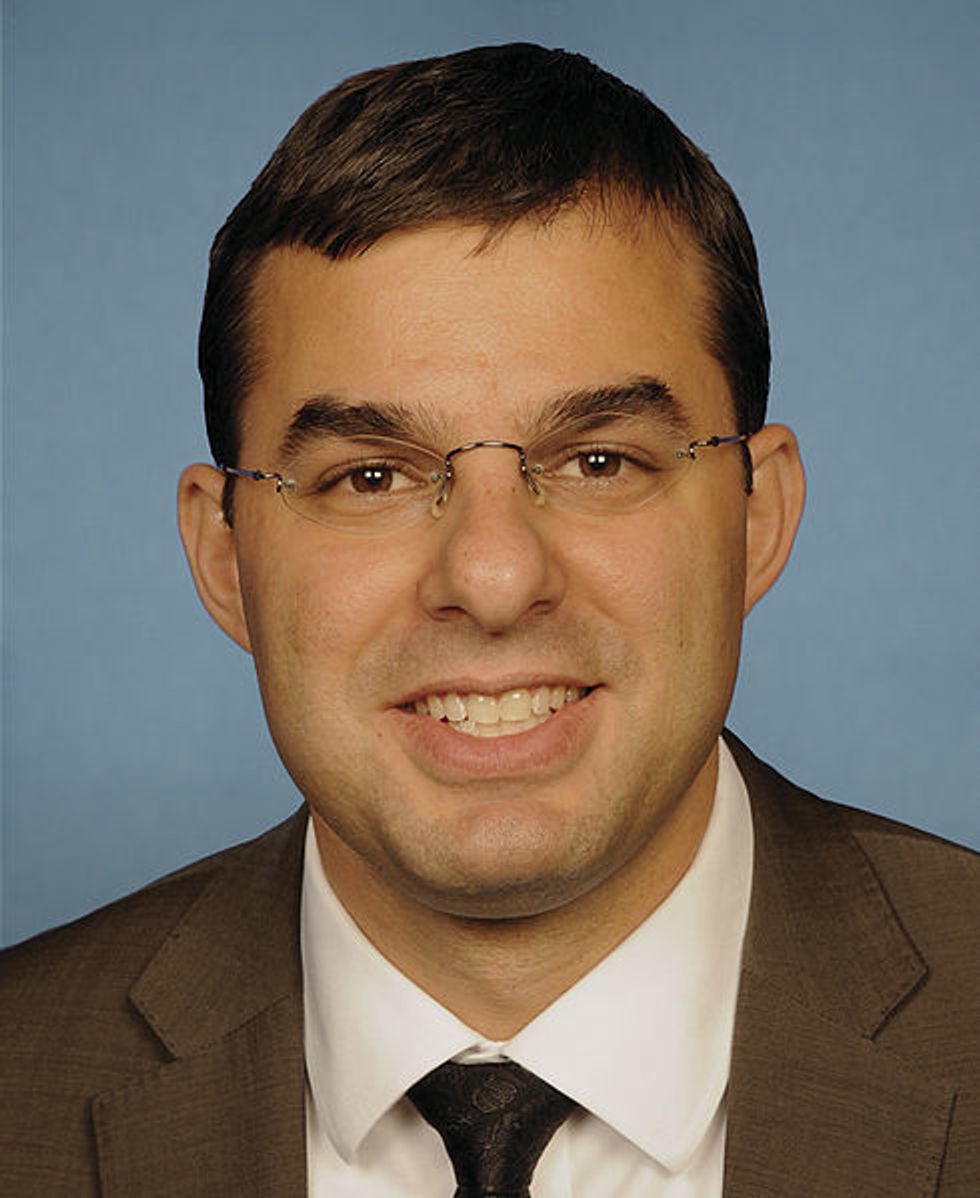 Reprinted with permission from Alternet.
Rep. Justin Amash of Michigan posted an incisive tirade against President Donald Trump and his administration on Saturday afternoon, becoming the first Republican lawmaker to call for impeaching the commander in chief as a result of Special Counsel Robert Mueller's investigation.
And in the process, he displayed a more cogent, compelling and thoughtful grasp on the findings laid out in the Mueller report and the requirements for impeachment than most top Democrats have shown. Sen. Elizabeth Warren (D-MA), who called for impeachment shortly after reading the report, has been one of the most influential and outspoken Democrats on the topic.
To be sure, Amash is not a typical Republican. He has been strongly critical of Trump in the past, and if anyone were to make a list of GOP lawmakers who'd be most likely to support impeaching Trump, Amash would certainly be at the top of the list. His decisive turn against the president isn't a sign that the rest of his party will soon come to the same conclusion. Still, it was notable how forcefully and emphatically he made his case.
He began by announcing his forceful "principal conclusions" from the report, echoing the language Attorney General Bill Barr used to shape public opinion about Mueller's findings:
1. Attorney General Barr has deliberately misrepresented Mueller's report.

2. President Trump has engaged in impeachable conduct.

3. Partisanship has eroded our system of checks and balances.

4. Few members of Congress have read the report.
"I offer these conclusions only after having read Mueller's redacted report carefully and completely, having read or watched pertinent statements and testimony, and having discussed this matter with my staff, who thoroughly reviewed materials and provided me with further analysis," he said.
It was interesting, but effective, that Amash focused first on Barr's deceptions. It was important because of how the Mueller report has been so grossly misrepresented by Republicans, the media, and even some Democrats — all led by Barr's initial spin.
"Barr's misrepresentations are significant but often subtle, frequently taking the form of sleight-of-hand qualifications or logical fallacies, which he hopes people will not notice," wrote Amash.
Impeachment, he said, is warranted when an official commits "high crimes and misdemeanors," a phrase which he reads to imply "conduct that violates the public trust." By this standard, the Mueller report shows Trump's behavior was impeachable — despite Barr's attempts to convince the public otherwise.
He noted, too, that he agrees with the hundreds of former federal prosecutors who have said that Trump's actions outlined under the analysis of obstruction of justice in the report would have resulted in the indictment of any other person. And the standard of proof, he argued, is not even as high for impeachable offenses as it would be for a criminal showing. Congress only needs to conclude that the official carried out "careless, abusive, corrupt, or otherwise dishonorable conduct."
In one of his most compelling and important points, Amash emphasized the dangers of not impeaching the president, something top Democrats like House Speaker Nancy Pelosi and House Judiciary Committee Chair Jerry Nadler seem to have ignored:
While impeachment should be undertaken only in extraordinary circumstances, the risk we face in an environment of extreme partisanship is not that Congress will employ it as a remedy too often but rather that Congress will employ it so rarely that it cannot deter misconduct.

— Justin Amash (@justinamash) May 18, 2019
He also included a mild critique of some Democrats calling for impeachment now, saying, "We've witnessed members of Congress from both parties shift their views 180 degrees—on the importance of character, on the principles of obstruction of justice—depending on whether they're discussing Bill Clinton or Donald Trump."
But the most scathing critique was his argument — which is practically undeniable — that on this matter, most lawmakers aren't actually well informed.
"Few members of Congress even read Mueller's report; their minds were made up based on partisan affiliation—and it showed, with representatives and senators from both parties issuing definitive statements on the 448-page report's conclusions within just hours of its release," he concluded. "America's institutions depend on officials to uphold both the rules and spirit of our constitutional system even when to do so is personally inconvenient or yields a politically unfavorable outcome. Our Constitution is brilliant and awesome; it deserves a government to match it."
IMAGE: Rep. Justin Amash (R-MI), official portrait.