Republicans To Christie: Don't Run!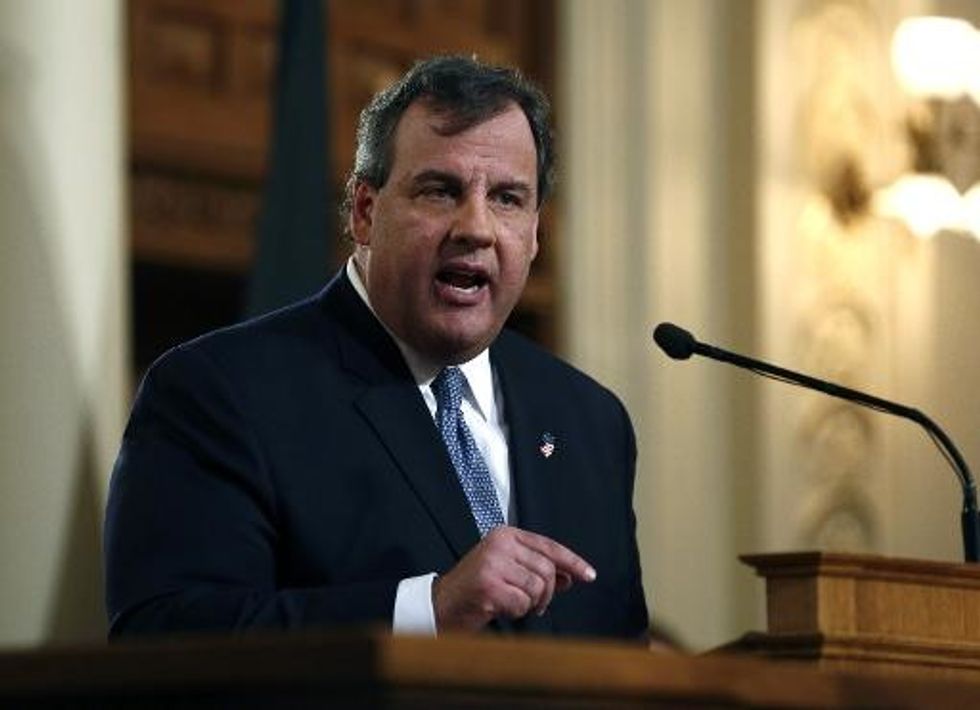 New Jersey governor Chris Christie's scandals seem to have taken a toll on his presidential aspirations. A New York Times/CBS News poll released Wednesday shows support for Christie as a presidential candidate is dwindling, even among members of his Republican base.
The poll finds that a staggering 41 percent of Republican voters don't want Christie to run for president — 31 percent of those polled said they would like to see him run, while 26 percent said they do not know enough about him to make a decision.
Christie's appeal to the middle also seems to have evaporated — 33 percent of Independents polled responded that they would not like the governor to run for president, while 32 percent said they would support a Christie run, and 35 percent don't know enough.
In contrast, Democrats polled threw support behind Hillary Clinton in large numbers — 82 percent of Democrats said they would like to see Clinton run, while 13 percent would not, and just 5 percent said they did not know enough about the former secretary of state to decide.
Before Democrats start celebrating the certain election of Mrs. Clinton, it's important to note that a poll this far in advance of the general election does not give an accurate view of what the 2016 presidential race will look like.
The New York Times/CBS News poll included five possible Republican candidates. As a testament to just how unstable the Republican field is, other possibilities included in poll are: Ted Cruz (TX), Rand Paul (KY), Marco Rubio (FL), and Jeb Bush (FL). None of these scored higher than 30 percent on the "don't know enough" question in the poll. More than half of Republicans — 59 percent — responded that they don't know enough about Senator Cruz.
The poll was conducted over a period of four days in late February. A total of 100 people were polled, 52 men and 48 women. A majority of those polled were white, high-school graduates, registered voters, and currently employed.
AFP Photo/Jeff Zelevansky