Republicans Dismiss Latino Concerns At Their Peril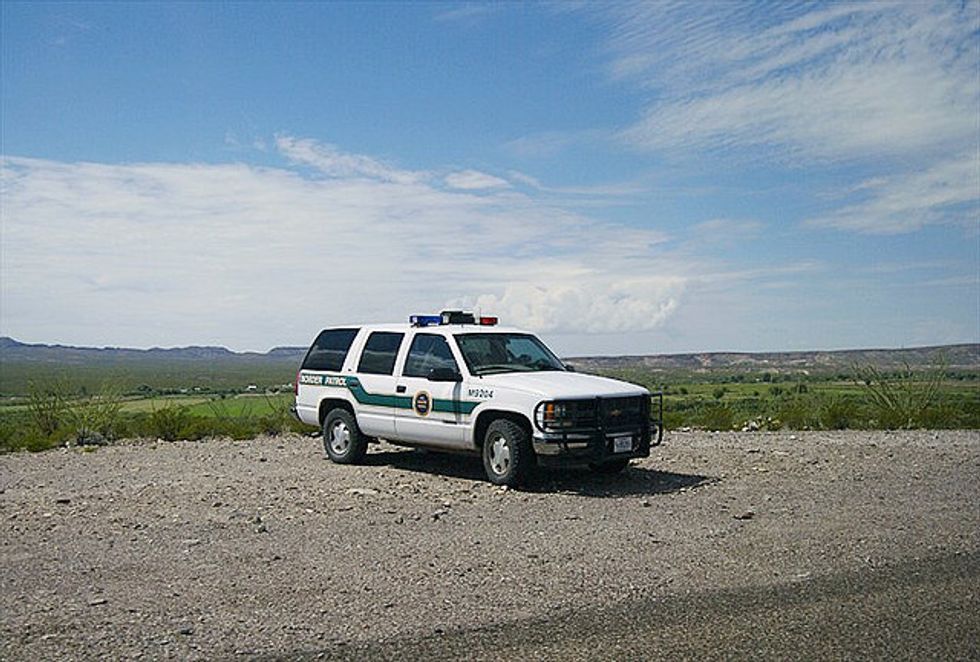 Undocumented immigrants have lost another round in federal court. So has President Obama, who has attempted to put in place an enlightened policy that would delay deportations for some 4 million illegal border crossers, many of them young people who think of themselves as Americans.
But several days ago, a panel dominated by conservative judges reaffirmed an earlier ruling that blocked the president's executive order from going into effect. That means Obama's plan to sidestep Congress and grant temporary quasi-legal status to qualified undocumented immigrants is in trouble.
Predictably, many Republicans are exulting. They have blasted Obama's executive orders as despotic, and many of them play to their ultraconservative base by bashing immigrants without papers. They see the court rulings as justifiable limits on a president whose policies they abhor.
Yet, these court rulings on immigration have hardly done Republicans a favor. In fact, the decisions are likely to prove a major headache for GOP presidential primary candidates, who are already suffering a poor reputation among Latino voters.
Since Mitt Romney's defeat in 2012, Republican strategists have attempted to repair the party's image among Latinos, urging their major political players to adopt a more favorable policy toward illegal immigrants. They know that Mitt Romney was haunted by his rhetoric favoring "self-deportation"; Latinos supported Obama over Romney 71 percent to 27 percent.
Still, Republicans have had difficulty reaching out to them. Most of the presidential candidates have tried to keep quiet on the issue of illegal immigration, hoping not to be caught in the sort of misstep that Romney made, but also trying not to alienate their primary voters.
Among the major contenders, only Jeb Bush, former governor of Florida, has been outspoken in advocating a compassionate approach to illegal immigrants. Speaking at an April event celebrating his father, Bush said: "Yes, they broke the law, but it's not a felony. It's an act of love. It's an act of commitment to your family. I honestly think that that is a different kind of crime that there should be a price paid, but it shouldn't rile people up that people are actually coming to this country to provide for their families."
But even Bush has soft-pedaled on a significant point, according to Washington Post blogger Greg Sargent: "(Bush) has also retreated to a safer position, hinting he agrees we must secure the border before legalization."
That's a typical Republican dodge, one that most of the party's major pols have used in the last several years. Here's the problem: The border is as secure as it can get without being hermetically sealed. The Washington Post, using figures from the Pew Research Center, reports that illegal immigration is at its lowest point in 20 years. Moreover, Obama has deported more undocumented workers than his predecessors — a sore point among his Latino supporters.
Hillary Clinton, the likely Democratic nominee, has already made a bold play to sew up the Latino vote in the general election. Earlier this month, she called for granting "full and equal citizenship" to the undocumented. "Today not a single Republican candidate, announced or potential, is clearly and consistently supporting a path to citizenship. Not one. When they talk about 'legal status,' that's code for 'second-class status,'" she said.
Most of the GOP candidates were muted in their response to Clinton's salvo, but recent court rulings blocking Obama's orders will force them out into the open. They will have to outline their own proposals for dealing with the estimated 10 million or so undocumented workers living in the shadows.
There are plenty of good reasons for Republicans to support a path to citizenship for those who have committed no other crime than crossing the border without papers. Those reasons include incorporating a family-oriented and relatively youthful group who will help the United States avoid an age-related demographic bust like that facing Japan and some European countries.
But for the GOP, the main reason may well be political: Latinos are the fastest-growing voting bloc in the country, and it would be suicidal for the party to continue to alienate them.
Cynthia Tucker won a Pulitzer Prize for commentary in 2007. She can be reached at cynthia@cynthiatucker.com.
Photo: The GOP needs to stop hiding behind these guys: The U.S. Border Control. esteban pulido via Flickr