Republicans Eye Obamacare Showdown In Lame-Duck Session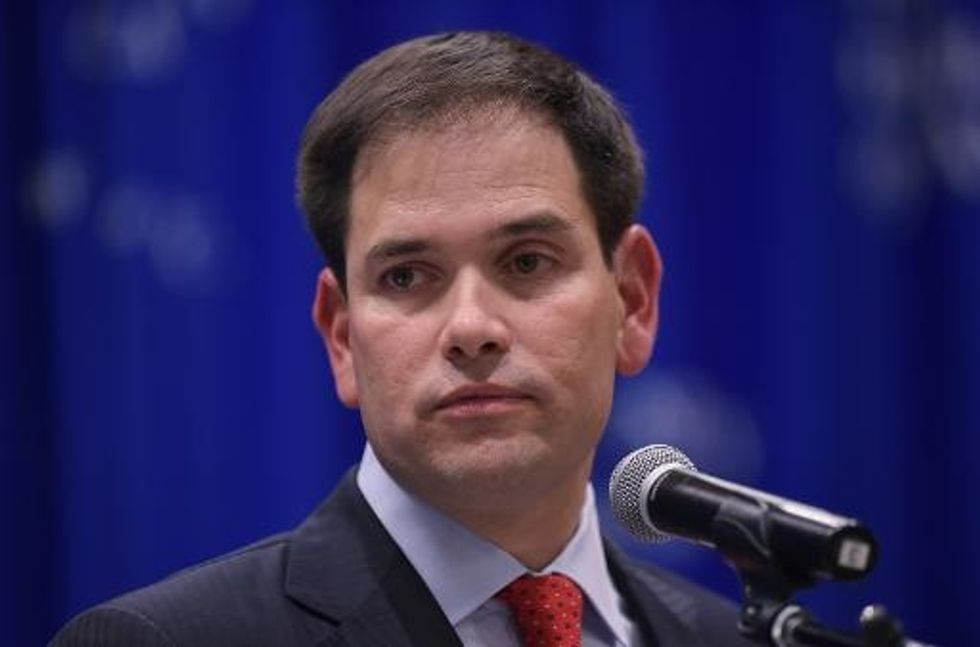 By Niels Lesniewski and Humberto Sanchez, CQ Roll Call
A group of Senate Republicans have their eyes on another Obamacare showdown in the lame-duck session.
The 14 Republicans, led by Marco Rubio of Florida, wrote a letter urging Speaker John Boehner to"prohibit the Obama administration" from spending money on an "Obamacare taxpayer bailout."
They point to a legal opinion from the Government Accountability Office that said additional funding authority would be needed to make payments to insurance companies under the risk-corridor component of the Obamacare health care exchanges. The Republicans say taxpayers could be on the hook for bailing out insurance companies that suffer losses.
"Without that appropriation, any money spent to cover insurance company losses under the risk corridor program would be unlawful," the senators wrote to Boehner, later noting that Congress needs to act to keep the government operating past Dec. 11, when the existing continuing resolution expires.
"The American people expect us, as Members of Congress, to fulfill our Oath of Office and defend the Constitution," the senators wrote. "Therefore, we must act to protect Congress' power of the purse and prohibit the Obama administration from dispersing unlawful risk corridor payments providing for an Obamacare taxpayer bailout."
The letter writers are mute on exactly what action they think Boehner should take; the House has already authorized a lawsuit over the delay in the employer mandate. The House could also add an explicit prohibition on risk-corridor spending in the next spending bill, but that could provoke another shutdown showdown — which Republican leaders have sought to avoid after last year's shutdown over Obamacare failed to garner any concessions from the president.
Rubio's been joined on the letter by John Barrasso of Wyoming, Mike Lee of Utah, David Vitter of Louisiana, Ted Cruz of Texas, Michael B. Enzi of Wyoming, James M. Inhofe of Oklahoma, Jeff Sessions of Alabama, Deb Fischer of Nebraska, John McCain of Arizona, John Boozman of Arkansas, Pat Roberts of Kansas, Rand Paul of Kentucky and Tom Coburn of Oklahoma.
AFP Photo/Mandel Ngan