Republicans Kill Medical Marijuana Provision For Veterans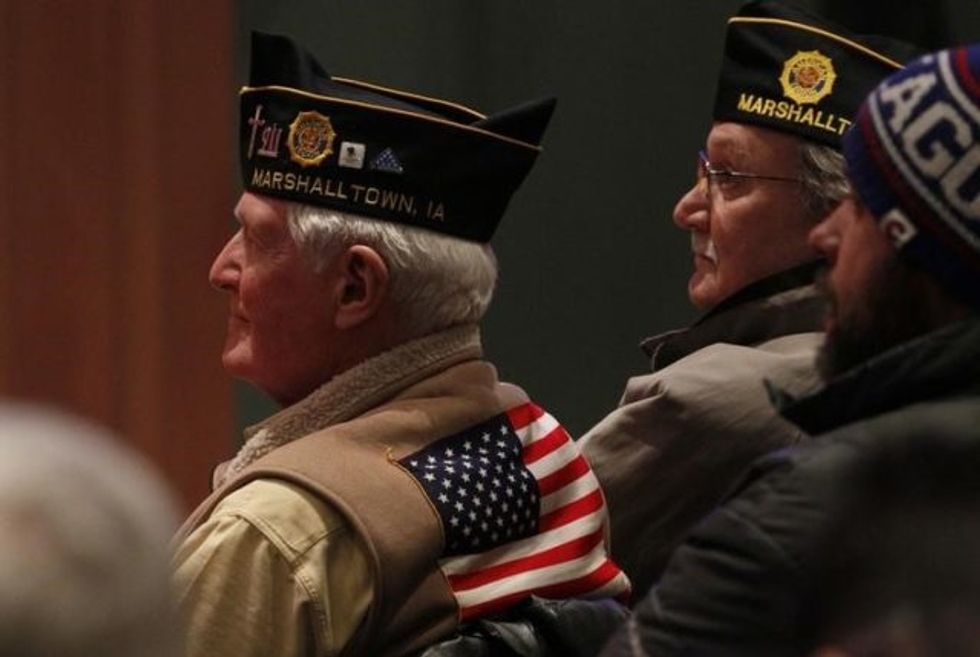 Reprinted with permission from AlterNet.
Republicans on the House Rules Committee successfully stopped Veterans Affairs doctors from being allowed to recommend medical marijuana in states where the treatment is legal.
The  "Veterans Equal Access" amendment will not move to debate on the House floor. GOP lawmakers wouldn't allow it to be included in the House's proposed VA funding bill for next year, effectively killing it.
Rep. Earl Blumenauer (D-OR), who sponsored the amendment, told McClatchy that veterans have been "failed" by the VA on pain management issues. He referenced opioid addiction, which can occur due to opiate-derived medications prescribed for chronic pain management.
Blumenauer correctly pointed out that his amendment had bipartisan support. "But somehow the House Rules Committee decided it wasn't going to allow this amendment," he added.
Federal law still considers all marijuana consumption to be illegal. This prohibits VA doctors from recommending medical marijuana. If veterans want to use medical marijuana, they have to go outside the VA system. This incurs high out-of-pocket cost for veterans needing the pain treatment.
A Senate finance bill contains the medical marijuana provision, so approval of marijuana treatment is still possible.
For now, veterans cannot receive medical marijuana through the VA, even in states that offer it legally to other residents.