A Few Republicans Push House To Move On Jobless Bill After Senate OK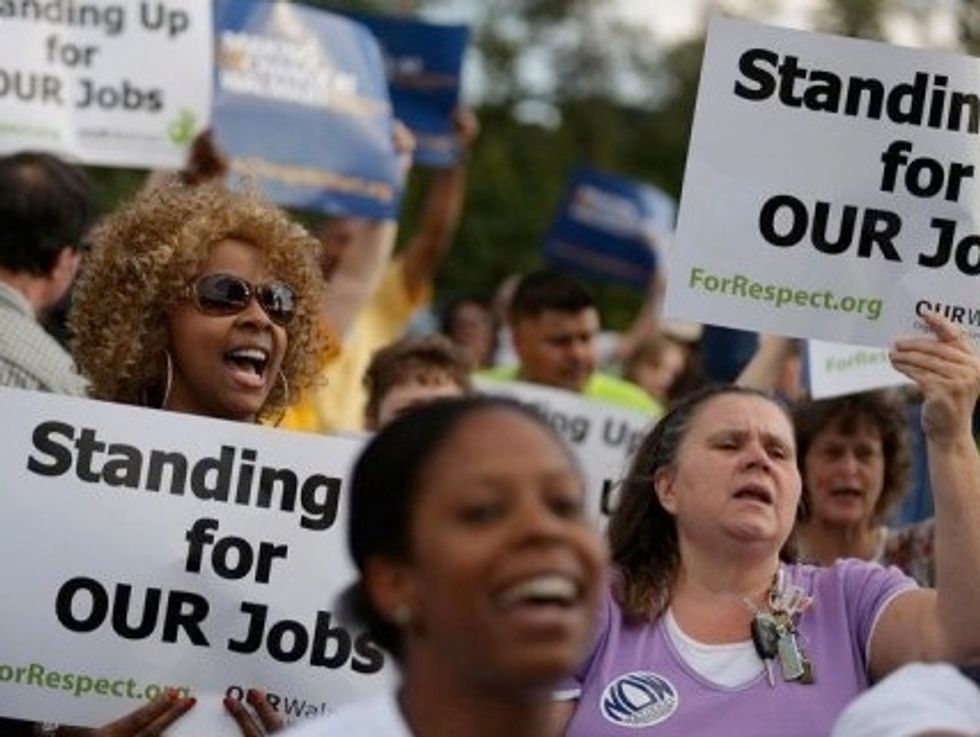 By Lisa Mascaro, Tribune Washington Bureau
WASHINGTON — As soon as the Democratic-controlled Senate passed a measure Monday to extend unemployment aid to jobless Americans, a beleaguered group of House Republicans from states with high unemployment rates called on Speaker John A. Boehner to follow suit.
But the Republican lawmakers are fighting an uphill battle against their leaders, and Boehner has shown little interest in passing an unemployment insurance extension, panning the Senate bill as unworkable.
With Congress about to leave town on a two-week recess, no further action is expected to assist the more than 2.2 million Americans who had their long-term benefits cut after aid expired in December.
"As many Americans continue to struggle without benefits, we respectfully request that the House immediately consider this bill or a similar measure to restore unemployment benefits to struggling Americans," wrote Rep. Frank A. LoBiondo (R-NJ), and six other Republican lawmakers, most of whom joined in a similar letter urging action last year.
Even as the economy shows signs of recovery, about a third of the states have unemployment rates above the national average of 6.7 percent, putting pressure on lawmakers to act.
Six Republican senators joined the bipartisan Senate proposal, which was approved 59-38. The measure would provide benefits for five months, retroactive to December, meaning the aid would stop again at the end of May.
More Republicans had initially agreed to consider the bill, but they dropped their support in the final vote when no agreement could be reached between party leaders to allow amendments to the deal.
"We're simply saying give us a chance to make our case," said Republican Sen. Dan Coats of Indiana, where the jobless rate is 6.1 percent. Coats' support last week for the bill helped it advance, but he voted against it Monday, complaining that the Senate was dysfunctional because Democrats would not let him offer an amendment that would have imposed certain work requirements.
The Senate bill was a hard-fought compromise that came after more than three months of behind-the-scenes wrangling to build bipartisan support.
Democrats agreed to a GOP demand that the $9.7 billion cost of aid be paid for by imposing additional customs fees and using a short-term tax revenue bump from temporarily lowering the amount companies must provide for their pensions.
The deal also blocked millionaires from receiving unemployment benefits, and set up enhanced training programs to help the unemployed get back to work.
Republicans in the House scoffed at the funding mechanism as a gimmick, and Boehner sided with state workforce administrators who said the short-term nature of the deal would make it cumbersome to implement.
More to the point, however, some Republicans believe extended aid discourages unemployed people from finding work, and they want Congress to instead focus on job creation.
They argued that federal aid has gone on long enough. The extended benefits kick in after the unemployed have exhausted state benefits, usually after 26 weeks of joblessness.
"The American people are still asking, 'Where are the jobs?' " said Boehner's spokesman Michael Steel. "House Republicans are focused on our jobs agenda for families and small businesses."
Labor Secretary Thomas E. Perez has said the concerns raised by the administrators could be overcome with guidance from his agency.
©afp.com / Chip Somodevilla