GOP Quits Presidential Debate Forum Over Alleged Anti-Trump 'Bias'
@next2godwin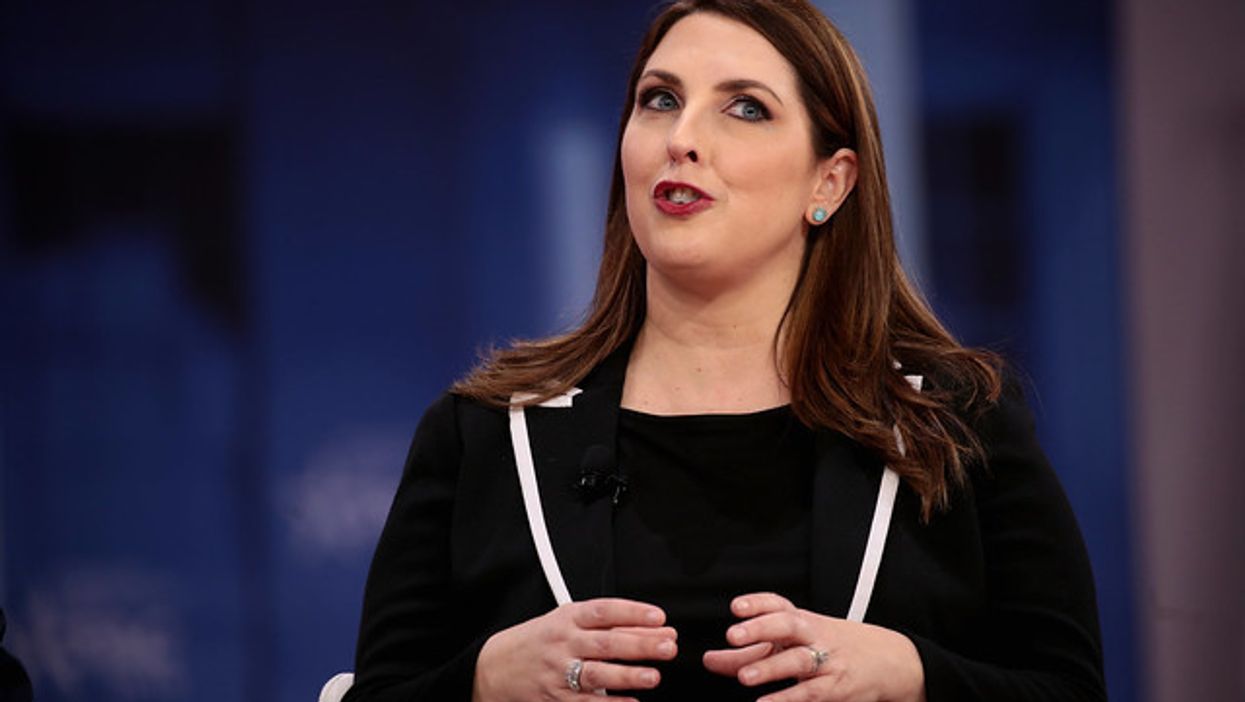 The Republican National Committee (RNC) announced Thursday that its members had voted unanimously in favor of withdrawing from the Commission on Presidential Debates, a bipartisan panel that has overseen presidential debates between leading candidates for 34 years.
RNC Chairwoman Ronna McDaniel attacked the commission in a press release, calling it "biased" for its refusal to "enact simple and commonsense reforms to help ensure fair debates," a sentiment shared by former President Trump, who repeatedly accused the commission of anti-Republican bias.
The unanimous vote bans future Republican presidential nominees from taking part in any debates organized by the commission or other non-GOP sanctioned parties, a rule all candidates must agree to in writing, according to the Wall Street Journal.
The resolution passed by the RNC gathered in Tennessee reads, in part: "Any presidential primary candidate who does not agree in writing, or who participates in any debate that is not a sanctioned debate, shall not be eligible to participate in any further sanctioned debates."
This move is a new escalation in the intensifying disagreement between the RNC and the commission, which saw President Trump withdraw from the second debate of the 2020 presidential elections after labeling the commission a hotbed of "Trump Haters and Never Trumpers."
The vote makes good on the threat that McDaniel, who is mulling a fourth term at the helm of the GOP committee, issued to the commission last year that RNC would warn future Republican candidates not to take part in CPD-held debates.
In January, Democratic National Committee Chairman Jaime Harrison dismissed the RNC's accusations of bias as "tantrums" and said that voters could "count on hearing from President Biden and Vice President Harris, who are proud of their records."