Republicans Say Port Authority Changes Are Needed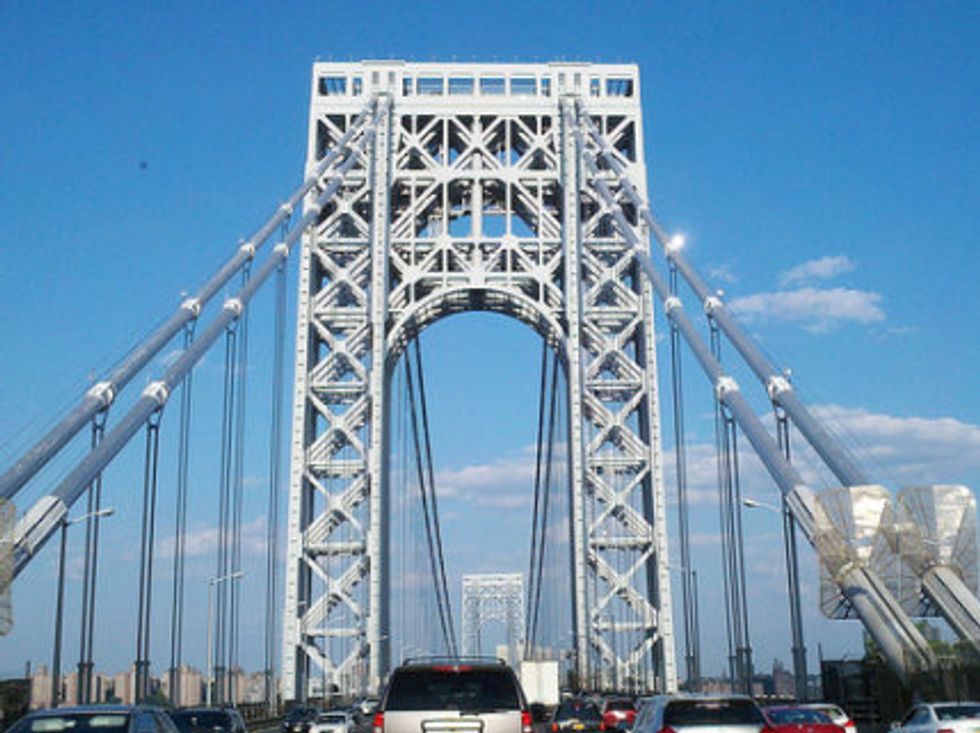 By Michael Linhorst, The Record (Hackensack, N.J.)
TRENTON, N.J. — After months of investigation, it's time to force changes at the Port Authority of New York and New Jersey, Republicans on the panel looking into the authority's George Washington Bridge lane closures said on Thursday.
They unveiled a series of proposals, among them requiring authorities to post detailed information about their finances and activities online and creating a new crime, "using one's official position to hurt commuters for unofficial purposes," which would be punishable by up to 18 months in jail and a fine of as much as $10,000.
Some of those reforms have appeared in failed legislation in the past, and lawmakers wasted no time in using the new proposals to criticize their opponents' past lack of enthusiasm for making changes at the authority.
Democrats said Republicans were trying "to change the subject" and "climb on the bandwagon of reform."
"Now that somebody's been caught abusing power, they're running to embrace reform, when before they were anything but champions of reforms," Assemblyman John Wisniewski (D-Middlesex) a co-chairman of the joint committee investigating the lane closures.
The panel has issued dozens of subpoenas to investigate the September lane closures of the George Washington Bridge, which caused widespread traffic jams in Fort Lee after the borough's Democratic mayor declined to endorse Gov. Chris Christie's re-election campaign. Documents that became public last month show Bridget Anne Kelly, a Christie deputy chief of staff, told a Port Authority official to close the lanes, apparently for political retribution.
There are no signs the investigation is slowing. Lawyers for Kelly and former Christie campaign manager Bill Stepien will appear in court on March 11 to argue why they should not have to comply with the committee's subpoena, the state judiciary announced on Thursday.
The two claim their Fifth Amendment right against self-incrimination allowed them to refuse to produce documents. The investigatory committee disagrees and is taking them to court.

Port Authority reforms have been on legislative agendas many times. About a dozen bills aimed at increasing transparency or altering the power of the authority were introduced in the Legislature's previous two-year session, which ended last month. Only one made it to Christie's desk. The Port Authority "Transparency and Accountability Act" would have required the authority's board of commissioners to implement new financial controls, among a variety of other mandates. The governor vetoed it in 2012, arguing that it should have covered more agencies than just the Port Authority.
Republicans voted unanimously for the measure but did not support an override effort.
State Sen. Loretta Weinberg (D-Teaneck) said the fate of that bill showed Republicans' true interest in reform. "The place, perhaps, to start speaking out was when the governor vetoed the Port Authority bill," said Weinberg, who is co-chairwoman of the legislative panel.
Republicans' new proposals would impose standardized financial disclosures for top officials; establish independent monitors with subpoena powers; insulate top leaders from politics by giving them terms longer than the governors' terms; and strengthen whistle-blower laws.
Those reforms would apply to all bi-state authorities and most would also apply to agencies based solely in New Jersey.
"The Port Authority is an out-of-control behemoth that has operated in a murky netherworld for far too long," said Assemblywoman Amy Handlin, R-Monmouth.
Photo: Joe Shlabotnik via Flickr