Republicans Are Still Struggling With Gender Pay Gap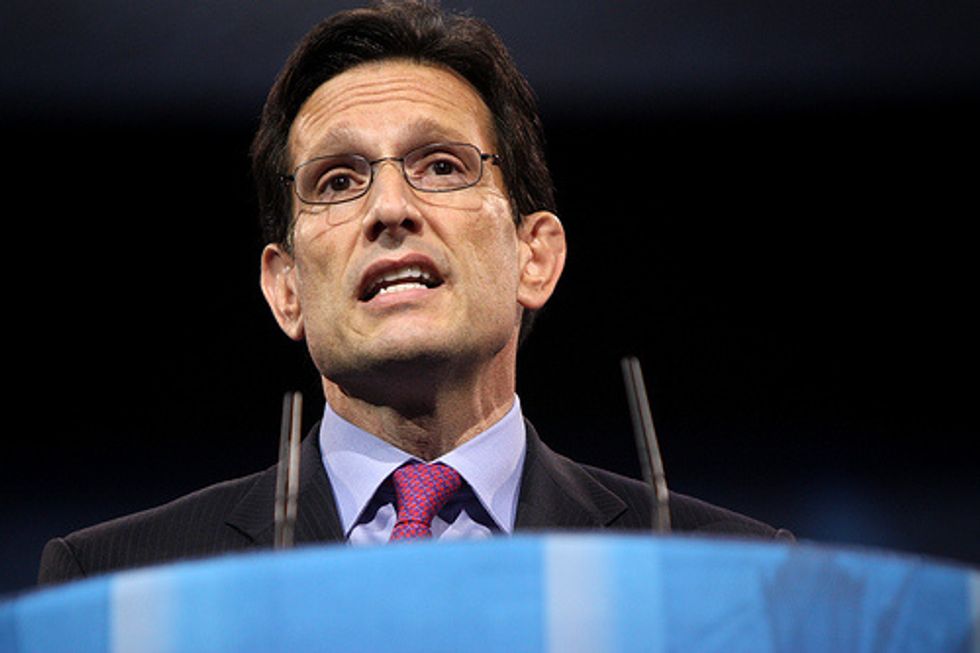 On Tuesday, Democrats used National Equal Pay Day to try to exacerbate the Republican Party's well-documented problems with female voters — and the GOP wasn't able to come up with a very convincing response.
Throughout the day, Democrats — led by President Barack Obama — slammed Republicans for their opposition to the Paycheck Fairness Act, which seeks to remedy the persistent gender pay gap between American men and women.
During an event highlighting his new executive orders on the issue, President Obama threw an elbow at Republicans who are blocking the legislation from advancing through Congress.
"I don't know why you would resist the idea that women should be paid the same as men and then deny that that's not always happening out there," the president said. "If Republicans in Congress want to prove me wrong, if they want to show that they do care about women being paid the same as men, then show me. They can start tomorrow. They can join us, in this, the 21st century and vote yes on the Paycheck Fairness Act."
Republicans pushed back by claiming that, while they support the general notion of equal pay for equal work, the proposed law would "cut flexibility in the workplace for working moms and end merit pay that rewards good work," as an RNC press release put it.
But when given an opportunity to propose an alternative plan during a Tuesday appearance on MSNBC, GOP press secretary Kirsten Kukowski came up completely empty.
While Kukowski's effort was a dramatic improvement from March (when the executive director of the Texas GOP suggested that women close the pay gap by learning to negotiate like men), it's unlikely to dent the Democrats' big polling advantage with female voters.
Republicans also used Equal Pay Day to highlight a recent study from the conservative American Enterprise Institute finding that women in the White House are paid an average of 88 cents for every $1 paid to men.
When White House Press Secretary Jay Carney was asked about the report on Monday, he responded by stressing that "men and women in equivalent roles here earn equivalent salaries," but acknowledged that the White House could do better.
"What I can tell you is that we have as an institution here have aggressively addressed this challenge, and obviously, though, at the 88 cents that you cite, that is not a hundred, but it is better than the national average," Carney said.
Still, Republicans have used the study as a rare opportunity to go on the attack.
"I'm seeing the news this morning and it seems that the White House is having a little problem on this themselves," House Majority Leader Eric Cantor (R-VA) told reporters on Tuesday.
Cantor should be careful with his rhetoric, however. For starters, House Republicans are no strangers to pay equity issues; in 2012, female Republican staffers in the House made an average $10,093.09 less than their male counterparts. That's 84 cents on the dollar.
Furthermore, if Cantor believes that the White House gender pay gap is a "problem," then it naturally raises questions about why he and his colleagues in the House oppose all legislative measures meant to solve it.
Republicans would do well to come up with some sort of answer, and soon. As national polls have made abundantly clear, voters — especially women — overwhelmingly favor legislative fixes to ensure that women get equal pay for equal work. And even if their favorable electoral map allows Republicans to survive the issue in 2014, their broader problem with women is not going away any time soon.
Photo: Gage Skidmore via Flickr