Republicans Waging Guerrilla War On American Health Care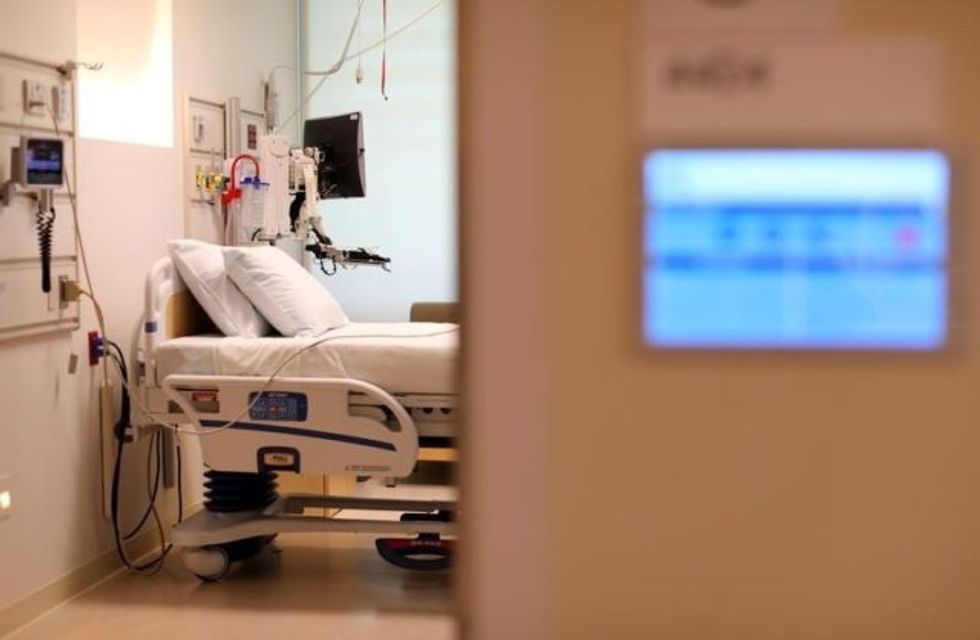 Reprinted with permission from DCReport.
While Trump preens in the afterglow of his questionable achievements at the negotiating table with North Korea, let's take a look elsewhere—at the Trump administration decision to abandon Obamacare requirements that health insurance cover pre-existing conditions.
Late last week, the government said in filings in a federal court case that the requirement to cover those who need healthcare the most will become "unconstitutional" next year as well as protections forbidding insurers to deny coverage to those with pre-existing medical conditions.
Indeed, the Justice Department declined to defend the federal law in a suit brought by states against the provisions of the Affordable Care Act. Just how that fits with an administration that seems fixated on "law and order" is a little hard to explain, but if it comes down to defending a law with which the administration disagrees, I guess that is within bounds.
The Health and Human Services secretary, Alex Azar, told a congressional hearing on Tuesday that he wants to preserve access to affordable insurance for those with pre-existing medical conditions, but he declined to disclose his view of an administration move that could undercut such consumer protections. He called the government's move "a constitutional position . . . not a policy position" and sidestepped questions about whether he agreed with the legal decision.
Several senators, mostly Democrats, attacked the decision.
As The Washington Post noted, "The administration's legal stance injects profound uncertainty into the political debate and the health-care landscape at a critical moment, just as insurance companies are developing rates for the coming year and as candidates head into a summer campaign season that both parties will try to use to solidify a foothold for their agendas."
We can expect that this issue will top every local Democratic agenda in the mid-term elections in November.
Across the board, Republicans, Democrats and health professionals all say they have plans for providing healthcare, but none of these ideas ever seems to make it into legislation. So, instead, we have a guerrilla war underway with each state firing individual bullets at different targets. The government and individual states have taken various aspects of the overall Obamacare law to court.
Clearly lost in the discussion is anything resembling ways to assure that Americans are guaranteed access to actual healthcare.
The federal court suit over the Affordable Care Act became a potent threat to pre-existing conditions when the Justice Department filed a brief arguing that as of Jan. 1, 2019, those protections should be invalidated. The Justice Department argued that the judge should strike down the section of the law that protects people buying insurance from being charged higher premiums because of their health histories.
According to a 2016 analysis by the Kaiser Family Foundation, approximately 52 million Americans under the age of 65could find their access to health insurance at risk because of a wide range of pre-existing conditions, from diabetes to cancer to pregnancy. Health insurers have for years been raising premiums, complaining about uncertainty and withdrawing from the business of selling individual insurance plans; more changes could further destabilize the market.
Still, many Republicans this weekend insisted they continued to support coverage for people with pre-existing conditions, such as high blood pressure, diabetes and cancer. The policy, unlike some elements of the Affordable Care Act, has widespread support. Several Republicans expressed bewilderment at the notion that this protection could be declared unconstitutional or overturned. "I certainly do not believe the provision on pre-existing conditions is unconstitutional. I don't even understand what the legal argument would be," Rep. Leonard Lance (R-N.J.) told the Post.
Democrats leaped on the filing to re-issue healthcare as a party mainstay issue. More liberal Democrats are publicly favoring a Medicare-for-all approach to healthcare, something that Republicans clearly oppose.
This renewed argument comes as insurers are deciding whether to participate in the individual marketplaces created under the law in 2019 and, if so, what filing rates with state regulators will be. A central rule of ACA health plans is that they must welcome all customers, healthy and sick, and not charge higher premiums to those with preexisting conditions. The possibility that a Texas judge could, at the administration's urging, wipe out this rule—with an inevitable appeal to higher courts—introduces a new source of instability that insurers detest.
According to health-policy experts, a court ruling in favor of the suing GOP states and the administration would trigger what one called "immediate chaos" in the law's insurance marketplaces created under the law.
In 2010, Obamacare created insurance "exchanges" in every state to sell federally subsidized coverage to individuals who do not have access to affordable health benefits through a job. These marketplaces have had their troubles—with many commercial insurers defecting and prices spiking—but their basic contours have remained intact. That could change if Judge Reed O'Connor of the U.S. District Court for the Northern District of Texas agrees with the Justice Department argument that the mandates including protections for people with pre-existing conditions will become unconstitutional in January, when new tax rules end existing penalties for people who flout the law's requirement to carry health insurance.
Several congressmen said that if the administration did prevail, it would be their responsibility to step in and restore protections for people with preexisting conditions. Yet how they would do so was far from clear, especially given Congress's inability so far under the administration to pass healthcare legislation.
The president last fall ended "cost-sharing reduction payments" to insurers that offset discounts that the law promises to lower-income customers in the out-of-pocket costs for ACA health plans. Health officials halved the sign-up period to buy ACA health plans, cut from $100 million to $10 million an advertising budget to help encourage consumers to sign up, and slashed funds for grassroots organizations that helped people enroll. Also, the administration is in the midst of rewriting federal rules to make it easier for people to buy two types of insurance that are relatively inexpensive because they bypass the ACA's requirements for benefits that health plans sold to individuals and small business must include.
And Republicans in Congress are moving to eliminate $800 million for Medicaid.
How about we use the election for some straight talk about healthcare?