Researchers Aim To Build Database Of Brain Health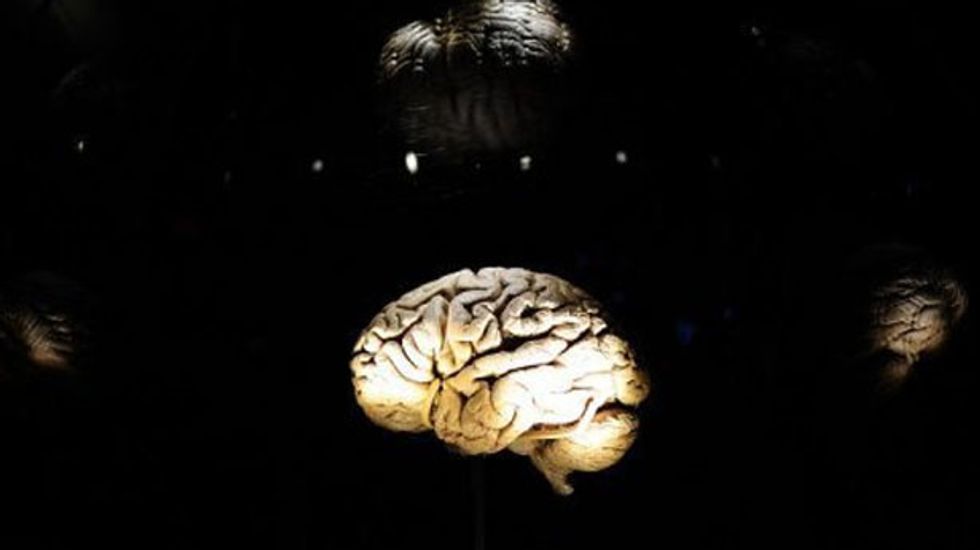 By Lisa M. Krieger, San Jose Mercury News
SAN JOSE, Calif. — Quick: Find the fruit! Feed the fish! List a sequence of steps, in reverse!
Your online test results aren't pass-fail. You aren't graded. But your scores give valuable snapshots of your mental flexibility and memory, contributing to what researchers at the University of California, San Francisco, hope will someday be a vast archive of information about brain health — and the first neuroscience project to use the Internet on such a scale to advance research.
By volunteering — repeatedly over time — participants join a pool of research subjects in the new Brain Health Registry, opened Tuesday, for studies on brain diseases such as Alzheimer's and Parkinson's, as well as depression, post-traumatic stress disorder and other neurological ailments.
You won't learn your own scores; that disclosure could influence your future performance or trigger unwarranted "freak outs," said UCSF's Dr. Michael Weiner, founder of the registry and lead investigator of the Alzheimer's disease Neuroimaging Initiative, the world's largest observational study of the disease.
Rather, you will help speed up research by helping cut the time and cost of conducting clinical trials.
"To accelerate research, studies have to be done more quickly, and efficiently," said Weiner.
One-third of the cost of running trial studies is patient recruitment — and many trials fail, or are delayed, due to problems getting enough of the right volunteers.
The traditional approach to finding participants is low-tech, such as posting notices on bulletin boards or buying ads in newspapers. And it's time-consuming to determine if someone is even eligible to volunteer, then document that person's family and personal medical history. Think clipboards, and pens and paper.
Frustrated by how much effort would be required to launch a giant San Francisco Bay Area-based study in Alzheimer's prevention, "a light bulb went off in my mind," said Weiner.
"Why not use the Internet as a way to enroll in trials," he said, "where volunteers take a few minutes to take some online neuropsychological test to measure brain performance?"
Hundreds of other researchers could share this pooled and updated database of patient information — with participants' identities removed — saving the time and expense of new recruitment with every new clinical trial.
"The large pool of data gathered by this registry can help the broader brain research community," said Maria Carrillo, vice president of medical and scientific relations for the Alzheimer's Association. "It's paving the way or better treatment options for others," she said.
The initial focus will be on the San Francisco Bay Area, and the goal is to recruit 100,000 people by the end of 2017. Nearly 2,000 people have already signed up during the registry's test phase.
Volunteer Jackie Boberg of Saratoga, Calif., called the fast-paced tests "a little nerve-racking," but enjoyed the challenge.
"I want to help any scientific efforts," said Boberg, 62, an artist recently retired from high-tech sales and marketing at Adobe Systems Inc. "I am watching a lot of my friends help with their parents and relatives who are suffering from Alzheimer's or other dementia, and see the toll it is takes the entire family. I feel like it is just the tip of the iceberg, as aging Baby Boomers come along."
She cares less about her personal results than broader population-based findings.
"It is not about me. It is more about being able to contribute," she said. "Anything I can do to help with science moving forward."
Volunteers provide a brief personal overview — such as family history of dementia and health status — and take online neuropsychological tests designed by companies Lumosity and Cogstate to evaluate memory, attention and response times.
Later tests will reveal information about how volunteers' brains are changing as they age.
"We're seeking people with all kinds of problems — or are completely normal — to build this database," said Weiner.
"It will open up the research world," he said.
AFP Photo