Reuters/Ipsos States Of The Nation: Clinton Leads In Florida
@reuters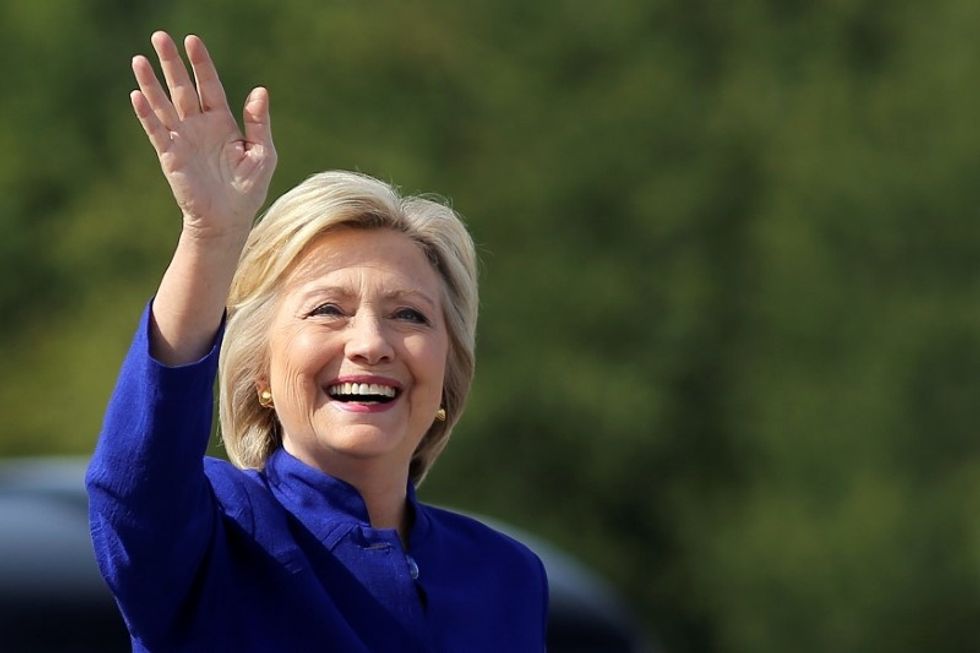 By Maurice Tamman
NEW YORK (Reuters) – Democrat Hillary Clinton has pulled ahead of Republican rival Donald Trump in the traditional battleground state of Florida, strengthening her position in the race for the White House, the Reuters/Ipsos States of the Nation project showed ahead of the pair's first presidential debate on Monday night.
If the election were held on Monday, Clinton would lead Trump in the Electoral College by 259 to 191, with an 88 percent chance of reaching the 270 needed to win, according to the project's results.
The project, based on a weekly online tracking poll of more than 15,000 Americans, estimates state-by-state results that will drive the voting in the Electoral College, the body that ultimately selects the president.
The results marked the first upward swing in the project for Clinton in several weeks. The last release of the poll, on Sept. 16, gave her a 61 percent chance of winning by a margin of about 14 Electoral College votes. The big difference now is that Florida, with its 29 Electoral College votes, favors Clinton 49 percentage points to Trump's 45 points, the results showed.
Trump has also lost ground in New Mexico, where he trails 47 points to 38 points. Colorado and Nevada, which had leaned toward Trump, are now too close to call. Together, those states represent another 20 Electoral College votes. Clinton lost ground in Oregon and Wisconsin, which are also too close to call. They amount to 17 votes combined.
As many as 100 million viewers have been estimated for Monday evening's debate at Hofstra University in New York state's Long Island, which will begin at 9 p.m.
Whether that high interest translates into a higher turnout on Election Day on Nov. 8 remains to be seen. A higher turnout would likely benefit Clinton, while the opposite would benefit Trump, according to Reuters/Ipsos polling, whose latest estimate is for a moderate turnout.
Trump's easiest path to victory would depend on a surge in turnout among white Republicans and lower-than-expected turnout among minority Democrats, according to the project. In that scenario, several Clinton-leaning states could flip. Florida, for example, would be a tossup, while Michigan, Wisconsin and North Carolina would lean toward the Republican.
The States of the Nation results came as Clinton's standing in national opinion polls have seen a small bounce in recent days. A separate Reuters/Ipsos national tracking poll released on Friday, for example, had her ahead by four points, up from a near tie two weeks ago.
(Editing by Richard Valdmanis and Richard Chang)
U.S. Democratic presidential candidate Hillary Clinton waves as she boards her campaign plane at the Westchester County airport in White Plains, New York, U.S., September 21, 2016. REUTERS/Carlos Barria