Rev. William Barber II Brought Down The House At The DNC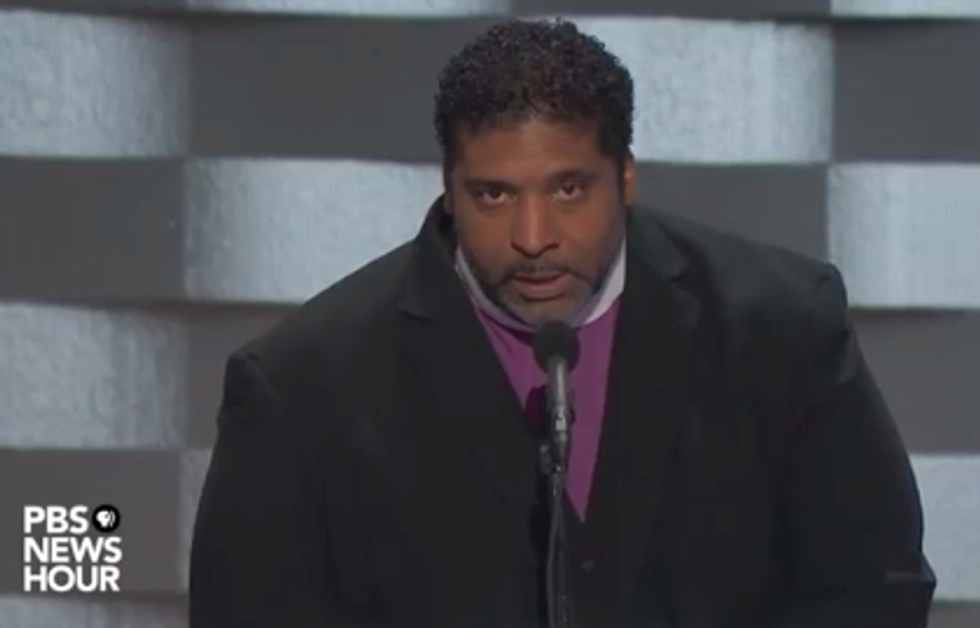 Reverend Dr. William Barber II mesmerized the crowd during the final night of the Democratic National Convention in Philadelphia.
Using the fiery preaching style that has made him known across North Carolina, the state's NAACP president delivered an electrifying speech in which he encouraged the nation to fight back against hate with love, and "be the moral defibrillators of our time."
Although the civil rights leader usually does not endorse candidates or organizations, something he told the convention, his speech was a clear endorsement of Hillary Clinton.
"Some issues are not left versus right or liberal versus conservative, they are right versus wrong," said the voting rights advocate. "We need to embrace our deepest moral values and push for a revival of the heart of our democracy."
Photo and Video: PBS