Rick Perry Criminal Case Can Proceed, Judge Rules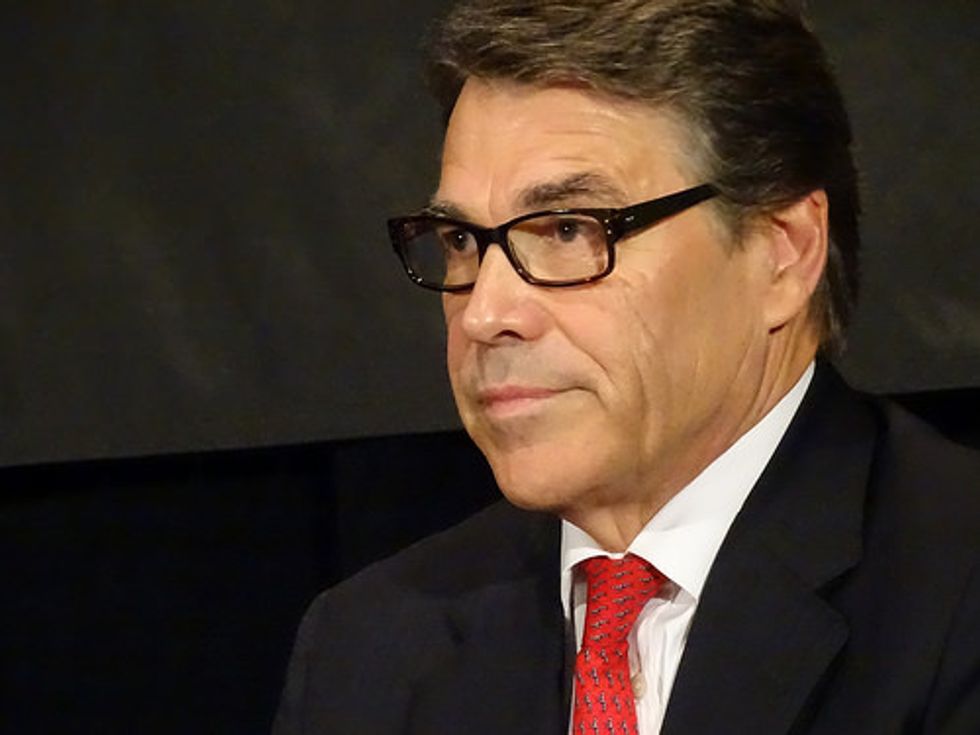 By Chuck Lindell, Austin American-Statesman (TNS)
AUSTIN, Texas — A state district judge refused to throw out the criminal charges against Texas Gov. Rick Perry, ruling Tuesday that special prosecutor Michael McCrum had been properly appointed to the case.
Perry's legal team argued that the charges must be voided because McCrum did not properly take his oath of office when he began working on the governor's case, negating every act performed over the past 15 months —  including the indictment accusing Perry of abusing the powers of his office.
Senior District Judge Bert Richardson disagreed.
"This court concludes that Mr. McCrum's authority was not voided by the procedural irregularities in how and when the oath of office … was administered," Richardson's order said.
What's more, Richardson ruled, Perry's lawyers waited too long to raise their objections to the way McCrum was sworn in more than a year ago.
Richardson has yet to rule on a separate, broader challenge arguing that Perry's charges should be tossed out because they were based on unconstitutional state laws and because they improperly criminalize politics and limit gubernatorial power. A ruling on that issue is still several weeks away.
A Travis County grand jury indicted Perry in August on felony charges of abuse of official capacity and coercion of a public servant. The indictment resulted from his threat last year to Travis County District Attorney Rosemary Lehmberg to resign after her April 2013 drunken driving conviction or lose $7.5 million for the Public Integrity Unit housed in her office.
Lehmberg refused to step down, and Perry carried out the threat by using his line-item veto authority in the state budget.
Photo: Denise Flores via Flickr