Rick Perry Will Not Seek A Fourth Term As Texas Governor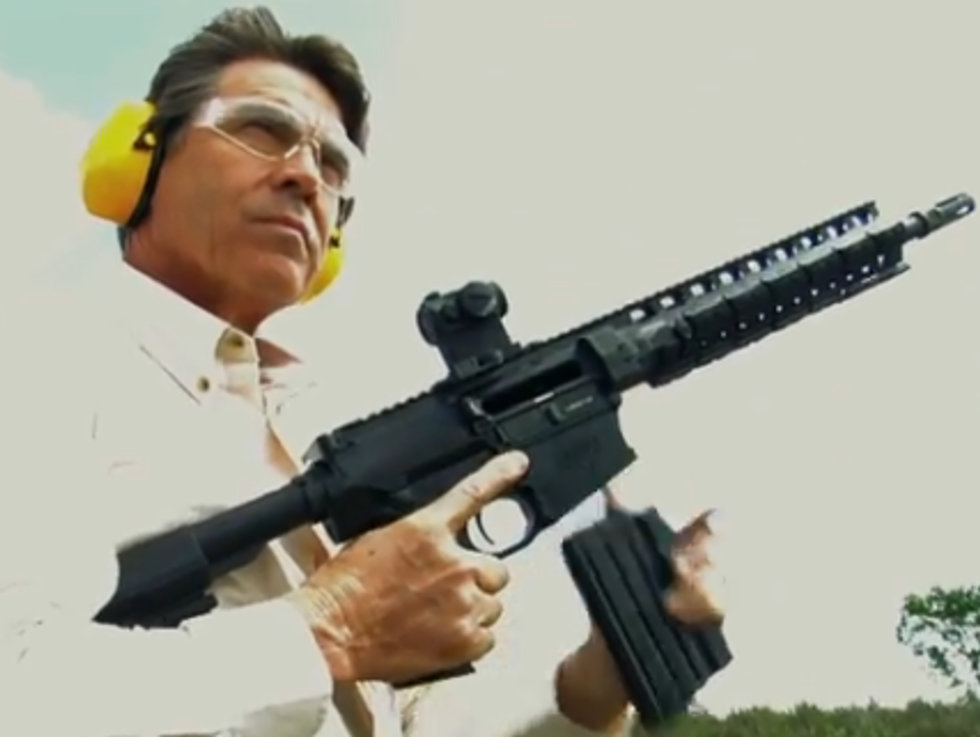 In a campaign-like event, Governor Rick Perry (R-TX) has announced that he will not seek another term as governor of Texas.
"The time has come to pass on the mantle of leadership," he said, speaking at San Antonio's Holt Cat Caterpillar dealership.
The governor was introduced by his wife Anita, who reminisced about how the native son of Paint Creek, Texas "wore her down" into marriage.
Perry's speech focused on summarizing the success of Texas' economy — which he said leads the nation in job creation, even though it technically doesn't — and congratulating himself for defending the "freedom" from the federal government that he insists made it possible. He took office in 2001 after George W. Bush was elected president, and then won his own terms in 2002, 2006 and 2010.
The governor also nodded several times to the ongoing crisis surrounding Republican efforts to impose more abortion restrictions in the state. He vowed that he would call for another special session if the current one designed to enact a 20-week ban on abortions and new restrictions on clinics that offer abortions does not succeed.
Perry has waged a war on family planning and Planned Parenthood in Texas, which has created a dire situation for poor women seeking basic health care.
State senator Wendy Davis (D-Fort Worth), the woman whose filibuster led to the special session, has expressed an interest in seeking statewide office. A recent poll showed Perry leading her by double digits.
The Texas Tribune reports that Attorney General Greg Abbott is the "instant favorite" to replace Perry.
The governor made no announcements about what he would do after his term ends, but he did leave the door open to another presidential run, saying his decision on that would come in "due time."
Perry's "oops" moment in a 2011 debate, when for nearly a minute he couldn't name the third cabinet-level department he would eliminate, will go down in history as one of the greatest flubs by a major-party candidate ever.
Perry said he was leaving his office with a "deep sense of humility and appreciation."
Photo: From Governor Perry's YouTube Channel