Right-Wing Media Smear Student Loan Relief With Deception And Distortion
@jasminegeonzon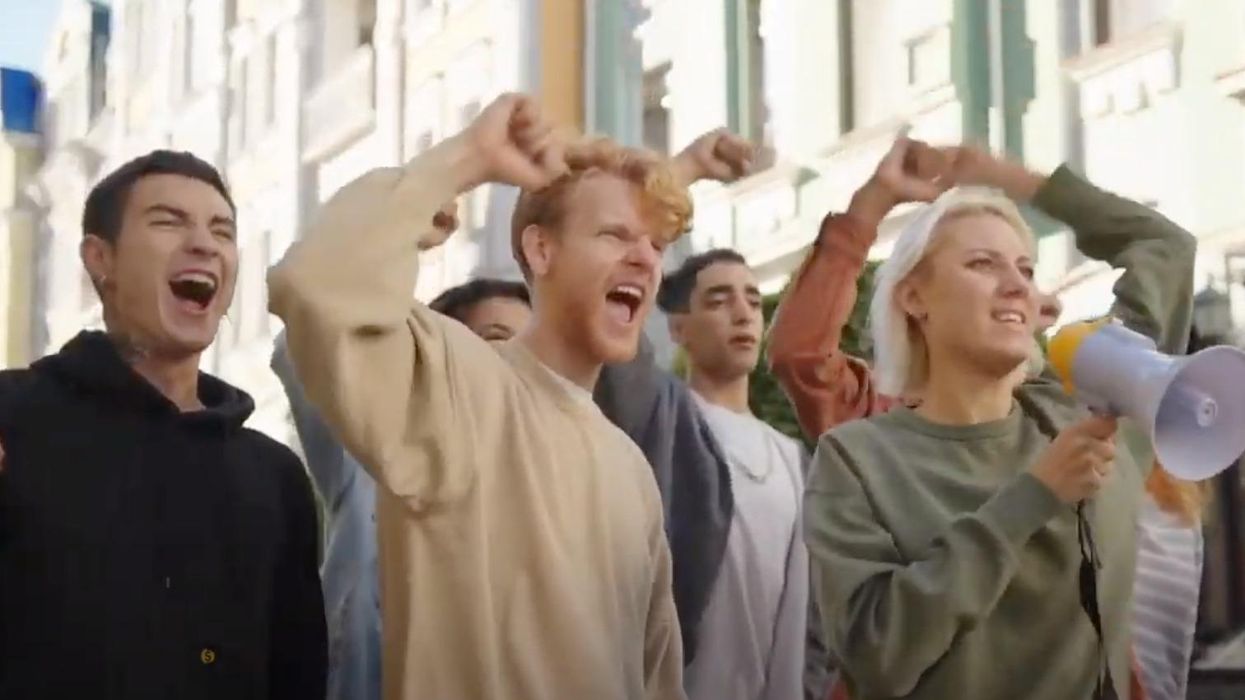 Youtube Screenshot
Since President Joe Biden announced his administration's plan to cancel up to $20,000 in federal student loan debt for low-income and middle-class Americans, conservative media figures have launched a full-throated attack against loan forgiveness.
On Wednesday, the Department of Education released a statement that laid out its plan to relieve debt for both undergraduate and graduate borrowers. Americans annually making $125,000 or less or living in a joint household with an annual income of $250,000 or less are eligible to have $10,000 of federal student loan debt forgiven. Individuals who received the Pell Grant, which provides federal aid to low-income students, are eligible to have an additional $10,000 of student debt canceled. The Education Department also extended its pause on student loan repayment through December 31 and proposed that monthly repayments be capped at 5% of a borrower's monthly income.
The amount of student debt in the United States has doubled in the last decade, and roughly one in five Americans have student loans. These loans represent drastic economic setbacks for borrowers as one of the greatest contributors to household debt. Over time, the overbearing stress associated with debt can also lead to negative psychological outcomes. On a wider scale, outstanding student loans can reduce consumer spending and diminish business growth. Canceling student debt aims to lessen these consequences and reduce wealth disparities among vulnerable populations most likely to borrow money for school such as nonwhite and first-generation students.
Despite these benefits, right-wing media figures have flooded online spaces and cable news with bad-faith takes and misleading commentary on student debt forgiveness. In reality, the cancellation of student debt marks a significant step toward closing wealth gaps and improving the lives of millions.
Right-wing claim: Loan forgiveness will cost individual taxpayers an estimated $2,000 each
Reality: This is simply not how the U.S. tax system works. Conservative media are missing the context that the estimated figure is based on a report from the National Taxpayers Union Foundation that averages the estimated cost to taxpayers of all incomes over a decade. The report also notes that this figure "is not a perfect proxy for cost, however, given the U.S. tax code is progressive and tax burdens are not evenly distributed across households." For low-income taxpayers, the report estimates the average cost will be much lower than right-wing media are suggesting: The estimated cost for those making $50,000 or less annually is $158.27, and the estimated cost for those earning between $50,000 and $75,000 is $866.87.
Fox Business correspondent Hillary Vaughn repeated the claim that loan forgiveness will amount to "about $2,000 per taxpayer," citing the National Taxpayers Union Foundation without context.
Fox's Jesse Watters claimed that loan forgiveness amounts to "a war on the working class," stating, "This loan cancellation will cost the average taxpayer over two grand a year." In actuality, the report referenced by Watters estimates the cost to taxpayers over the span of 10 years.
During an appearance on Fox & Friends, Fox Business contributor Dan Roccato also used the $2,000 figure, claiming, "One estimate I saw last night was about two grand or so for the average taxpayer over the life of this thing."