Right-Wing Media Hypocrites Who Sexualize Kids And Defend Pedophilia
@justinhorowitz_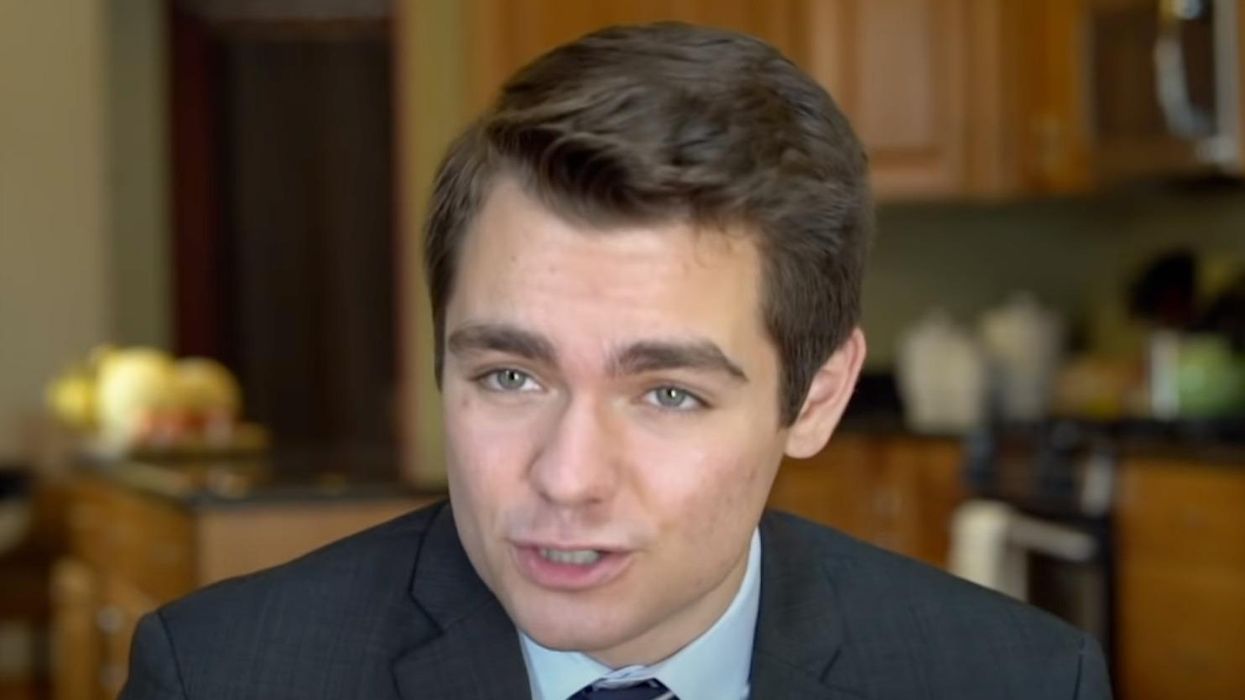 Over the past year, the far right's obsession with accusing its opponents of pedophilia has become a staple of the modern Republican playbook. Conservative media stars and GOP elected officials have used baseless accusations of sexual abuse and child "grooming" to attack Democrats and demonize the LGBTQ rights movement across the nation.
A review of the right's hypocrisy on pedophilia and abuse found that conservative media personalities have repeatedly made comments promoting the sexualization of children, while others have defended figures who have been accused of abuse or pedophilia — and several reported abusers have even worked in right-wing media themselves.
The right-wing fixation with pedophilia dates back decades and has been a central facet in dangerous right-wing conspiracy theories including Pizzagate and QAnon, both of which have led to real-world violence. Baseless pedophilia accusations have been used by the right to discredit and attack the LGBTQ rights movement and any figure or symbol that they disagree with — from Elmo and public libraries to a plethora of businesses and organizations.
The moral panic behind these accusations puts the real lives of LGBTQ people at risk. These groundless allegations have led to neo-Nazi encroachment at Pride events and calls for violence against pro-LGBTQ people and organizations, including children's hospitals.
As we enter Pride Month — a time of the year that has invigorated right-wing extremists in their attacks against LGBTQ people — allies, political leaders, and businesses must not succumb to bad-faith actors making groundless accusations against these underrepresented communities.
Here is a non-comprehensive breakdown of right-wing media figures and organizations who have either made comments that promote or mock the sexualization of minors, or supported or defended figures who have been accused of abuse or pedophilia:
Promoting The Sexualization Of Children And Teens
In unearthed audio, Media Matters found that former Fox News host Tucker Carlson made numerous perverted comments about underage girls on the Bubba the Love Sponge Show between 2006-11. In appearances on the shock jock's radio program, Carlson minimized and defended statutory rape, said he "would love" the idea of young girls experimenting with their sexuality at boarding school, laughed about violence against women, and described a Miss Teen USA contestant as "appealing" and said she would be "probably a pretty good wife."
\u201cMisogynistic Christian fascist incel Nick Fuentes says that once he turns 30, he'll probably find himself a 16-year-old child bride: "Right when the milk is good, I want to start drinking the milk."\u201d

— Right Wing Watch (@Right Wing Watch) 1684339256
Neo-Nazi blogger Andrew Anglin defended Fuentes' comments, saying it's "normal" to want a 16-year-old bride and men should "shoot lower than that. I don't think you need to wait until the girl is 16." Anglin said that he supports "forced child marriage" but denied supporting pedophilia, which he dismissed as a term "that gets thrown around at people who talk about so-called underage girls."
Right-wing influencer and "Stop the Steal" organizer Ali Alexander reportedly sent sexual text messages to teenage boys.
Right-wing misogynistic influencer Andrew Tate has teamed up to promote an anime-obsessed content creator and misanthrope who promotes the hyper-sexualization of underage girls. Tate and his brother have also bragged about having intercourse with teenagers. Tristan Tate is featured in a video about how to "take a girl's virginity." The Tates are currently under investigation in Romania for organized crime, rape, and sex trafficking.
\u201cAndrew Tate brags about having sex with a 16 year old. He has also been verified to be on a phone call admitting to violently raping a victim. He's currently under investigation for human trafficking in Romania. https://t.co/7KbKX2DEis\u201d

— The Serfs (@The Serfs) 1685506926
\u201cThe Tate brothers have a long history of bragging about having sex with underage girls, how to manipulate them, and even taught courses on taking the virginity of teenagers\nhttps://t.co/BExAEyme59\u201d

— The Serfs (@The Serfs) 1685506926
Radio host and former New York City Mayor Rudy Giuliani was caught on camera during the filming of Borat Subsequent Moviefilm attempting to seduce an "underage" girl. Additionally, Giuliani defended a priest accused of sexual abuse and a former Giuliani employee is reportedly suing him for sexual harassment.
\u201c\u2018Borat 2\u2019 Writer Still Doesn\u2019t Buy Rudy Giuliani\u2019s Defense of Infamous Hotel Scene https://t.co/gt3oJnQg0C\u201d

— IndieWire (@IndieWire) 1627752250
Former radio host and Rep. Mark Foley (R-FL) was forced to resign from Congress after it was revealed that he was sending sexual messages to teenage male congressional pages.
Former Speaker of the House Dennis Hastert (R-IL) pleaded guilty in 2015 to paying off victims to keep quiet about his history of sexual abuse toward high school wrestlers that he coached decades earlier.
In 2009, Fox News hosts Sean Hannity, Greta Van Susteren, and Bill O'Reilly displayed footage of bikini-clad women on spring break while discussing crime in Mexico. Hannity repeated the spring break segments again in 2014, 2017, and 2021.
In now-deleted tweets, right-wing influencer Ian Miles Cheong argued that the age of consent should be lowered.
\u201cElon Musk reply guy and anti-LGBTQ+ poster Ian Miles Cheong has made multiple (now deleted) statements about the need to lower the age of consent\u201d

— The Serfs (@The Serfs) 1685506928
Defending Alleged Pedophiles And Abusers
Daily Wire host and anti-LGBTQ bigot Matt Walsh has attempted to normalize pregnancy and marriage for teenage girls and defended former Catholic Cardinal Theodore McCarrick, who was forced to resign after decades of reported sexual abuse. Walsh has also defended other abusers in the Catholic Church and minimized former reality TV star Josh Duggar's multiple reports of child molestation (Duggar was later convicted and sentenced to over 12 years for downloading child pornography).
\u201cMatt Walsh, Catholic priest sexual abuse apologist.\u201d

— Alejandra Caraballo \ud83c\udff3\ufe0f\u200d\ud83c\udf08\ud83c\udff3\ufe0f\u200d\u26a7\ufe0f\ud83c\uddf5\ud83c\uddf7 (@Alejandra Caraballo \ud83c\udff3\ufe0f\u200d\ud83c\udf08\ud83c\udff3\ufe0f\u200d\u26a7\ufe0f\ud83c\uddf5\ud83c\uddf7) 1669181826
Right-wing host and former Arkansas Gov. Mike Huckabee repeatedly defended Duggar and argued that he should be forgiven for his crimes.
Mike Huckabee on the Duggars, Clinton, IA, 1/12/16youtu.be
Right-wing pundit Charlie Kirk's Turning Point USA has employed or partnered with multiple sex offenders and drawn criticism from other conservatives for failing to handle allegations of sexual assault against underage students at its events. Kirk has also weaponized the sexual assault of a minor to attack trans people.
\u201cEXCLUSIVE: @charliekirk11 keeps railing against 'groomers.' But one of the corporate sponsors of his @TPUSA 'pastors summit' is led by a registered sex offender. \n\nhttps://t.co/hcb8mnJ5Fa\u201d

— Noah Shachtman (@Noah Shachtman) 1685200394
Tucker Carlson has defended statutory rape and described reporting it as "whiny," claimed that underage boys being sexually harassed by a female teacher is "the greatest thing that ever happened," suggested that it is "the dream of 15-year-old boys" to be sexually harassed by female teachers, and has shamed rape survivors and pushed general misogyny.
Fox News host Greg Gutfeld recently applauded a 38-year-old high school teacher who was charged with engaging in sexual intercourse with a 16-year-old student. Gutfeld exclaimed: "16 years old — I would have died for that!"
Former Trump White House chief strategist and podcaster Steve Bannon spearheaded former Alabama state Supreme Court Chief Justice Roy Moore's 2017 special election campaign for Senate, even after reports that Moore groped, forcibly kissed, and made nonconsensual advances toward various women. Moore was also accused of twice sexually assaulting a then-14-year-old girl by taking her to his home in the woods and forcibly touching her. Moore was 32-years-old at the time of the incident.
\u201cSteve Bannon's opinions on pedophilia tend to vary depending on who's asking.\u201d

— Media Matters (@Media Matters) 1649965375
Multiple right-wing media figures and outlets defended Moore's Senate run, downplayed the report that he molested a child, and attacked his accusers. Then-Infowars host David Knight even pushed for Moore to run for Senate again in 2020.
Several right-wing figures defended Hastert prior to the former Speaker being "sentenced for his part in an elaborate hush money scheme to cover up his years long molestation of teenage boys."
In 2014, Fox News host Jesse Watters suggested that statutory rape of a 16-year-old boy by an older woman is not as bad if the rapist is attractive.

Frequent Fox News guest Rep. Jim Jordan (R-OH) was reportedly aware of sexual assaults occurring at Ohio State University while he was a wrestling coach in the 1990s and "chose to turn a blind eye." Then-House Speaker Paul Ryan (R-WI), now a Fox Corp. board member, defended Jordan and dismissed the need for the House Ethics Committee to investigate members for "things that happened a couple of decades ago when they weren't in Congress."
Breitbart Editor-in-Chief Alex Marlow attempted to turn Yiannopoulos into a martyr following his comments defending the sexual assault of minors.
More examples of members of the far right falling into these categories appear to pop up all the time.
The right-wing media's hypocrisy on the topic is overwhelming, but it will likely not stop them from continuing to make baseless accusations about the LGBTQ community and putting real lives in danger.
Reprinted with permission from Media Matters.