Right-Wing Sites Spread Fake News Attack On Rep. Waters
@AlKapDC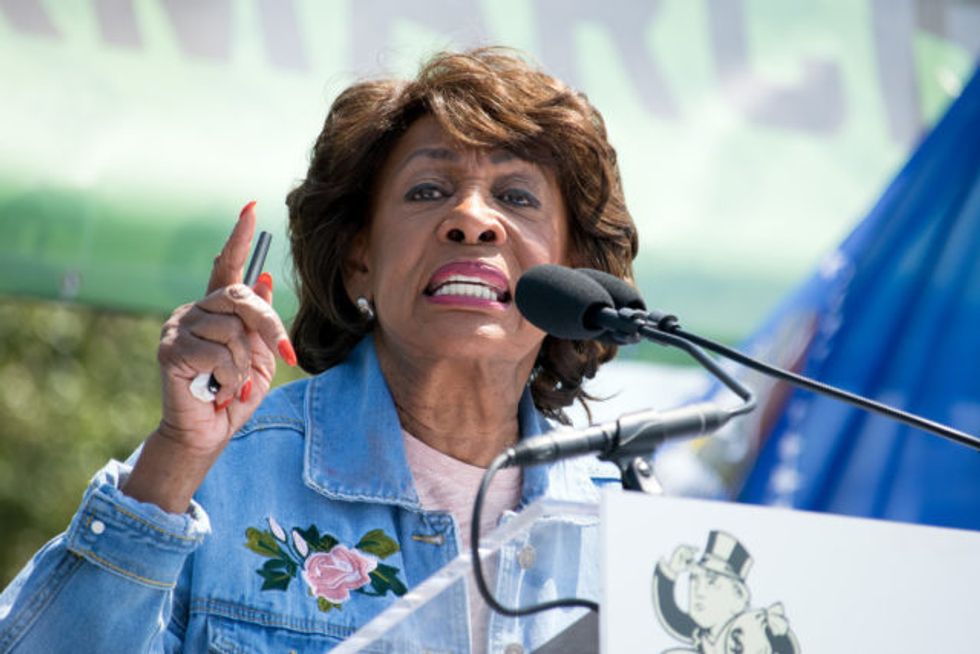 Reprinted with permission from MediaMatters.
A fake quote from Rep. Maxine Waters (D-CA) calling for an "illegal immigrant" to be selected for the Supreme Court is spreading on Twitter and Facebook. Multiple radio stations have also pushed the quote on air.
On June 28, a Twitter account that labeled itself as a "parody" of CNN, with the account name @CNNPoltics, tweeted, "Rep @MaxinePWaters: 'The next Supreme Court Justice should be an illegal immigrant." The tweet also included a fake CNN chyron saying, "Waters: SCOTUS Pick Should Be Illegal Immigrant." Twitter has suspended the account.
Many people spread the tweet as real, including:
All of them subsequently deleted their tweets, but most were captured by the social media tracking app CrowdTangle. The fake quote is still spreading on Twitter, such as from right-wing social media companyAppSame, which wrote, "The Left has gone completely crazy Meet their leader @DNC Maybe a parody account doesn't mean it not (sic) something she would say."
The fake quote was also pushed as real by the fake news site RedStateWatcher, which pushed the debunked Pizzagate hoax in 2016, along with "The Donald" subreddit and 4chan's "politically incorrect" forum(where a user wrote the tweet shows, "Bitch not only looks like a mudslide but thinks like one too").
On Facebook, pages shared a photo that had the fake CNN image with the added words, "Read that again- slowly- and let the full depth of abject stupidity and desperation behind the statement, uttered on nationwide television, sink in fully…." That meme has been shared more than 78,000 times and has, in turn, also been shared on Twitter and on 4chan. Other memes with the fake quote have been shared — including from the fake news network America's Freedom Fighters — more than 36,000 times on Facebook, and have been posted in multiple pro-Trump Facebook groups.
Multiple radio stations also shared the fake quote on-air as real. A host on Tennessee talk station WWTN-FM said the quote showed Waters was "the dumbest person ever to serve in Congress." A host on Georgia talk station WYAY-FM said, "You're not going to believe what Maxine Waters has just said on CNN." And on Texas talk station KFYO-AM, a host said the quote showed Waters "couldn't begin to pass the IQ test that [President Donald] Trump aced" and is "demented."
A similar kind of smear campaign through social media was recently aimed at Democratic Senate Minority Leader Chuck Schumer (D-NY). Waters has also previously been the target of a series of fake and misleading stories.
Header image by Melissa Joskow  / Media Matters