Rival Militias Battle In Benghazi In Latest Sign Of Chaos In Libya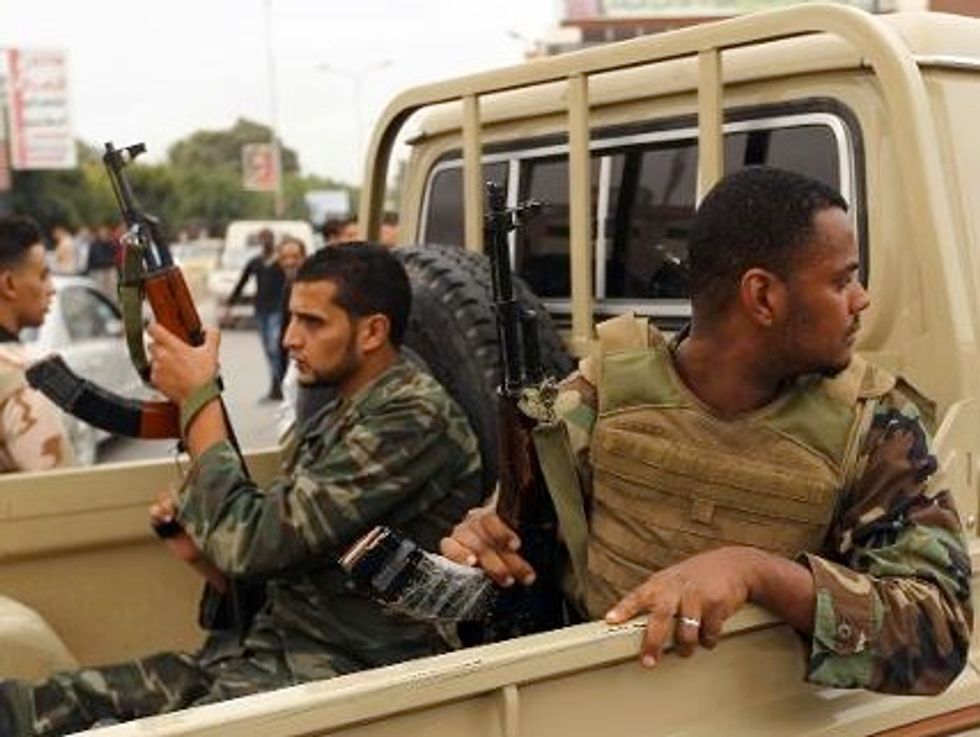 By Mohamed Juma and Laura King, Los Angeles Times
BENGHAZI, Libya — Rival armed groups battled Friday with warplanes and anti-aircraft guns in the eastern city of Benghazi in the latest outbreak of militia-linked chaos in energy-rich Libya.
Fighters from a faction led by a retired general used aircraft bearing military insignia to bomb a barracks on the outskirts of the city occupied by an Islamist group, witnesses said. The defenders responded with antiaircraft fire.
Prime Minister Abdullah Thani went on nationwide television and declared that security forces would restore order. But the North African nation's military is outgunned by rogue armed groups.
More than 2 1/2 years after the death of dictator Moammar Gadhafi, Libya is awash with weaponry, much of which has fallen into the hands of independent militias. Many of the groups are associated with particular tribes or parts of the country.
The weak central government has been unable to rein them in, although it has partly co-opted some armed factions by putting them on the government payroll. Libya's once-lucrative oil and gas industry has been ravaged by the slide into lawlessness, with militias seizing control of oil fields, ports and other installations.
Friday's fighting raged in several parts of Benghazi and nearby areas, according to residents. Benghazi, the country's second-largest city, was the cradle of the anti-Gadhafi uprising. It was the site of an attack on U.S. facilities in September 2012 that killed Ambassador J. Christopher Stevens and three other Americans.
The barracks bombardment was carried out by a group led by Khalifa Haftar, a former general who was a rebel commander in the uprising against Gadhafi. Local news reports said his group — which calls itself the National Army and whose ranks include a number of deserters from the regular armed forces — claimed through a spokesman that it was moving against "terrorists" operating in Benghazi.
The city has been racked in recent months by violence, including assassinations, abductions and unrelenting attacks against security forces. Two soldiers were killed Thursday.
The United States and other Western governments are moving to help the Libyan government train a professional military but there has been little headway, and the armed forces have been ineffectual in dealing with crises.
In March, Libya's navy was unable to prevent an illicit oil tanker from embarking from an eastern port with a cargo of crude oil that rebels had seized to sell on the black market. U.S. Navy SEALS intercepted the vessel and returned it to the Libyan government.
AFP Photo/Abdullah Doma