Robin Williams' Death Makes Public The Usually Private Agony Of Suicide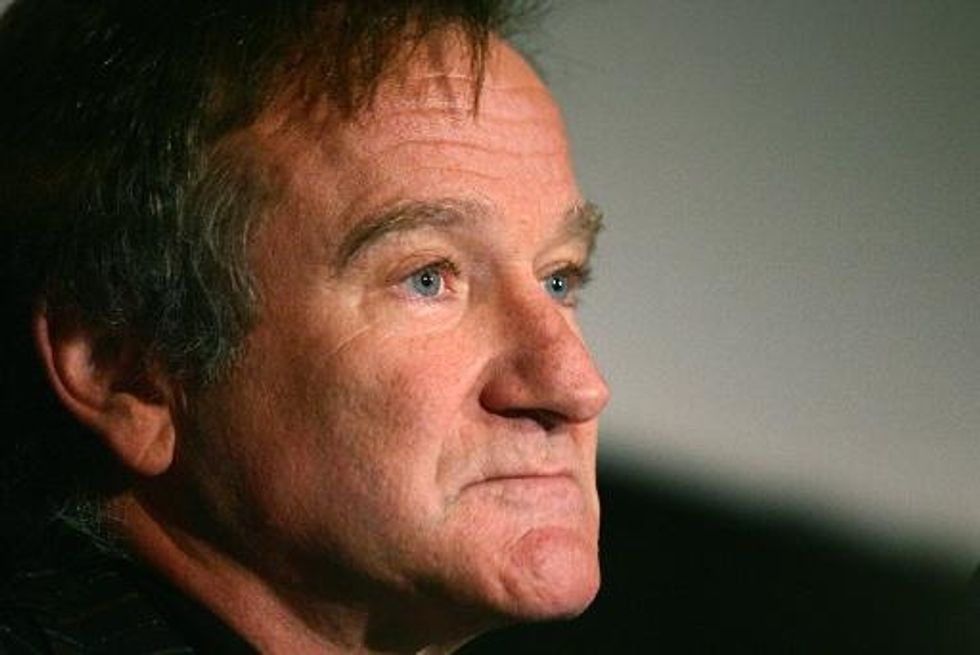 By Mark Emmons, San Jose Mercury News
SAN JOSE, Calif. — Anytime someone takes their own life, a circle of heartbroken family and friends are left struggling with a question of haunting simplicity: Why?
Now, in the wake of the news that comedian Robin Williams committed suicide at age 63, an entire world linked by social media has been left trying to process why a successful and widely admired man could become so overwhelmed by despair that he felt compelled to commit suicide.
Williams' death undoubtedly has affected the public in such a profound way because of his ability to make us all feel as if we really knew him. And while mental health experts say the reasons for suicide are complex, the outpouring of raw emotion this week has made it easier to discuss a sensitive topic that has touched so many.
"More people die of suicide than in car accidents or of breast cancer each year," said Julie Cerel, the board chair of the American Association of Suicidology. "Twice as many people die of suicides than homicides. But nobody talks about it. And whenever there is a loss close to us, we feel so alone, and that nobody wants to listen. So when somebody like this dies and is so beloved, it can bring up those feelings of our loss and get us talking."
Starting late afternoon Monday, people have talked, Tweeted and posted on Facebook about little else. As the initial reports of Williams' suicide at his Tiburon home surfaced, social media exploded — and in a deeply personal manner that went beyond our usual celebrity-driven culture.
"I know when I first heard, it was like 'What?' Who?" said Katrina Gay, spokesperson for the National Alliance on Mental Illness. "I think everybody felt that way, and suddenly the faucet was opened. It became very easy to add your pour to the mix because everybody has some story to add to this tragedy, whether it's the struggles of someone we know or even yourself."
Sharing, Gay added, is comforting because there is a mystery to mental illness in general, and suicide in particular.
"There's so much that we don't know, and there are no easy solutions," Gay said. "And that can lead to fear."
Added Cerel: "There is a natural question where people wonder, 'If it can happen to someone like this, who else can it happen to?'"
Williams was an Oscar-winning actor with unique brand of frenetic comedy as well as brooding intensity in dramatic roles. He essentially provided the laugh track for Baby Boomers and their children. His charitable endeavors and his common-man nature earned him admiration as someone who didn't act the part of a Hollywood star, as his life-long affinity for the Bay Area showed.
But while he was in the business of making others smile, he also was willing to reveal the pain in his life — talking openly about troubles with drugs and alcohol. He recently had been seeking treatment for depression and had been in a rehabilitation center.
"Being wealthy and accomplished doesn't inoculate you from having addictions and other problems," said Dr. Keith Humphreys, a Stanford University professor of psychiatry. "You can look like you have everything in the world going for you, and at the same time you can consider yourself unworthy inside, and none of that outside stuff matters. That's hard to fathom, but it's also true."
In fact, other have-it-all celebrities have taken their lives over the years, including musician Kurt Cobain in 1994.
But while he was a one-of-a-kind entertainer, Williams now sadly shares commonalities with others who commit suicide. Men are three-to-four times more likely to take their own lives than women. Also, suicides among middle-aged men are rising.
Overall, it is the 10th-leading cause of death in the United States, according to the most recent data available from the Centers for Disease Control and Prevention. There were 39,518 suicides in 2011 — or an average of 108 a day.
"Ten years ago, we were talking about 30,000 suicides a year and now we're at 39,000," said John McIntosh, an Indiana University South Bend psychology professor and leading suicide researcher. "That's a steep climb. It's always a tragedy when it happens to someone like this who is so widely liked. But the reality is that it happens every day, and affects so many people on a smaller scale."
McIntosh said suicides in the United States had been decreasing for about 15 years until the mid-2000s. Then they started to climb again, with many experts linking the rise to the economic recession.
Another troubling trend is that military veterans are among the highest at-risk groups with an estimated 22 vets a day committing suicide. A recently released survey by the Iraq and Afghanistan Veterans of America found that nearly half of those who have served in those conflicts know someone who has attempted suicide, and 40 percent know someone who has died.
There rarely is a single root cause for a suicide, experts say.
"Suicide is a multi-cause behavior," McIntosh said. "That's why it's so difficult to prevent."
What they also stress that there is assistance available for anyone contemplating thoughts of harming themselves. If something positive can come from this, it's that Williams — a man who did so much good in his life — may now play a role in lessening the stigma toward mental health struggles.
"This is a cultural moment," Stanford's Humphreys said. "Celebrity has that ability to break through the din and make people pay attention. If it can be used wisely, more people can be helped."
The National Suicide Prevention Lifeline number is 800-273-8255. The free, 24-hour service provides people with suicidal thoughts or those around them with support, information and local resources.
AFP Photo/Tiziana Fabi