Romney, Hannity Find Common Ground On Teleprompters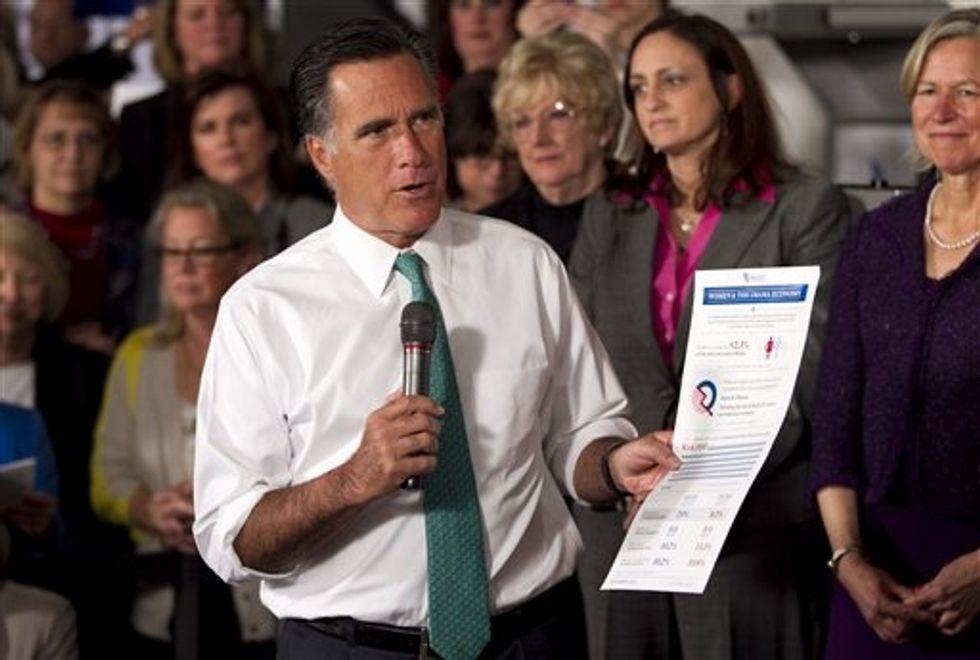 Sean Hannity has mocked Barack Obama's use of a teleprompter over 200 times, but when it comes to presumptive Republican nominee Mitt Romney, he thinks it's smart strategy.
"It does make some sense," Romney said of using a teleprompter. "It keeps you from saying something you don't mean, you get the message out."
The unaired exchange was released by Gawker's Fox News Mole.
Hannity, perhaps confident he would never be heard by anyone wary of his credibility, concurred.
"Yeah, of course it does. It's smart. You don't want to make a mistake. I'll tell you, they're out to eviscerate anybody who makes a mistake."
As the Fox News Mole — Joe Muto — points out, the hypocrisy here is egregious. Obama's speaking abilities and charisma have been the subject of more conservative (and Hannity in particular) ire than any policy or proposal of his campaign or administration.
But most noteworthy is the ongoing tendency of Romney to openly, almost gleefully talk political strategy. This is a man who genuinely loves the game of politics, even if he practices it with wooden calculation.
Click here to see the video of Hannity and Romney talking shop off the air.