Romney Shakes His Etch-A-Sketch On Immigration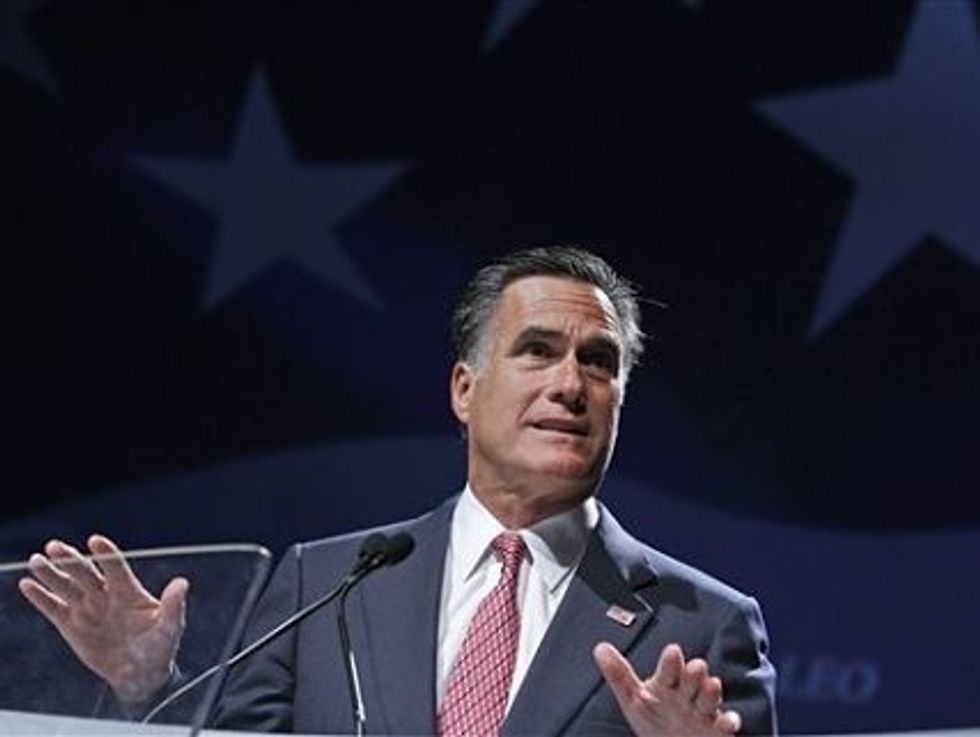 Mitt Romney attempted close his overwhelming deficit among Latino voters with a speech to the National Association of Latino Elected and Appointed Officials (NALEO) this afternoon, but he refused to answer the question on everyone's minds: would he overturn President Obama's executive order halting the deportation of DREAM Act eligible youth?
In the speech, Romney claimed that he would create a long term solution to America's illegal immigration problem.
"Some people have asked if I will let stand the President's executive action. The answer is that I will put in place my own long-term solution that will replace and supersede the President's temporary measure," Romney said. "As President, I won't settle for a stop-gap measure. I will work with Republicans and Democrats to find a long-term solution."
Of course, Romney failed to explain what that long term solution would be. Nor did he explain how he would treat President Obama's executive order while a long term solution was being crafted, or what he would do if Congress is unable to pass any legislation (after all, both George W. Bush and Barack Obama tried and failed to push Congress to act on comprehensive immigration reform.)
Romney went on to promise that "As President, I will stand for a path to legal status for anyone who is willing to stand up and defend this great nation through military service," and that "if you get an advanced degree here, we want you to stay here – so we will staple a green card to your diploma."
Furthermore, Romney told the crowd that "we can find common ground here, and we must. We owe it to ourselves as Americans to ensure that our country remains a land of opportunity – both for those who were born here and for those who share our values, respect our laws, and want to come to our shores."
This conciliatory rhetoric seems to directly contradict what Romney proposed during the Republican primary, when he vowed to veto the DREAM Act, use Arizona's much maligned anti-immigration measures as a national model, and generally make immigrants so miserable that they choose to "self-deport."
As Frank Sharry, Executive Director of America's Voice, told The Washington Post's Greg Sargent: "He threw sand in the face of his audience, to try to make himself sound like an immigration reformer…the best you can say about his speech is that he was saying, `I'm not the nativist I played in the primaries.'"
Near the end of his speech, Romney asserted that "when I make a promise to you, I will keep it." But he can't have it both ways — if Romney is elected, either the anti-immigration right wing or pro-immigration Latino voters will be betrayed.