Republicans Say They Should Have Talked More About Abortion
@kerryeleveld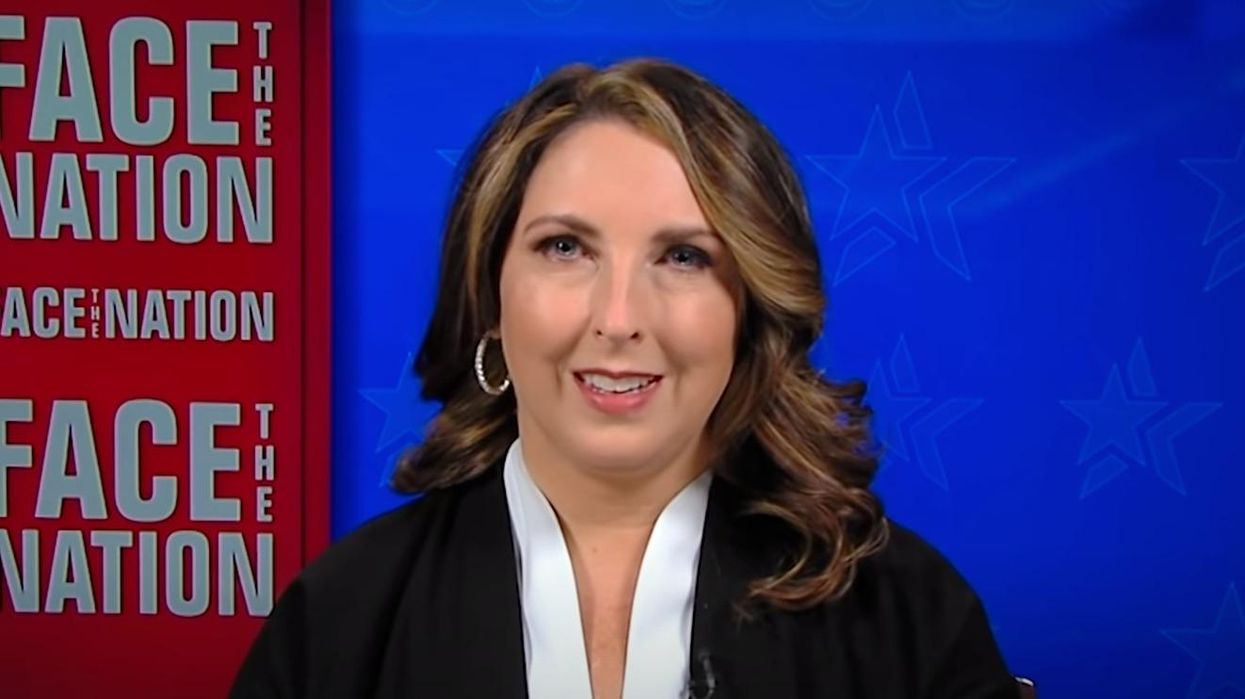 Youtube Screenshot
"It was probably a bigger factor than a lot of people thought."
That's current Republican National Committee (RNC) Chair Ronna McDaniel having the most profound GOP revelation of the cycle on the role abortion played in the midterms. McDaniel was speaking earlier this month with radio talk show host John Catsimatidis, but her next observation was perhaps even more telling.
"We've got to get conversant on that," McDaniel added, according to The Hill.
That's the jargon of a political operative who knows their entire enterprise has taken a direct hit and has absolutely no earthly idea what to do about it.
McDaniel surely would be ignoring the topic of abortion if there was any chance Republicans could just stick their heads in the sand and ride it out, but the energy behind the issue and its financial firepower wouldn't allow for that, she admitted:
"We can't just do an ostrich method and pretend that it doesn't exist when Democrats are spending $30 million on that message."
But if the the next phase of the Republican Party's campaign to take 50 percent of the American population hostage is anything like the misadventure of their post-2012 GOP autopsy, simply acknowledging the problem is all but meaningless amid the vacuousness of the GOP.
The truth is most Republican operatives knew exactly how devastating abortion might prove at the polls, even as they publicly assured political reporters that women would forget being voted constitutional inferiors by the time they cast their ballots.
The RNC actually put out a memo encouraging Republican candidates to cast themselves as pro-lifers open to exceptions in cases of rape, incest, or the life of the mother, while depicting Democrats as wanting "abortion at any time for any reason." That false framing supposedly yielded a 22-point advantage for generic Republicans, per the RNC memo.
But the entire conversation was so toxic for Republicans, candidates chose to ignore it altogether.
"We put out a memo, we said address this, take this head-on," McDaniel explained in a post-election interview with Tony Perkins, president of the right wing Family Research Council. "How many candidate consultants said we don't want to talk about it, it's not polling well?"
And it wasn't polling well for Republicans in virtually every survey conducted on the topic. Remember when Republican Sen. Lindsey Graham of South Carolina tried to offer a compromise ban of 15 weeks? There's a reason that national ban proposal dropped like a lead balloon on the campaign trail.
Naturally, McDaniel's doing a lot of CYA as she tries to save her job, but she does seem to realize Republicans are in a pickle. Her fundamentalist counterparts, meanwhile, remain delusional.
For instance, get a load of Marilyn Musgrave, vice president of government affairs at Susan B. Anthony Pro-Life America.
"I'm very confident that the voters are with us on this," Musgrave said of placing what she called "reasonable limits" on abortion.
Never mind the fact that Roe v. Wade—and the approximate 24-week viability limits associated with it—was the standard for what roughly two-thirds of Americans consider "reasonable."
Yet Musgrave believes that all Republicans need to do is work a little harder at jamming their extremism down Americans' throats.
"They just need to get that information and they need leaders and they need candidates talking about this," she explained. "And of course, it will be a big issue in the presidential, so here we go."
Oh yes, yes, it will be.
Reprinted with permission from Daily Kos.