Russ Feingold Announces Senate Bid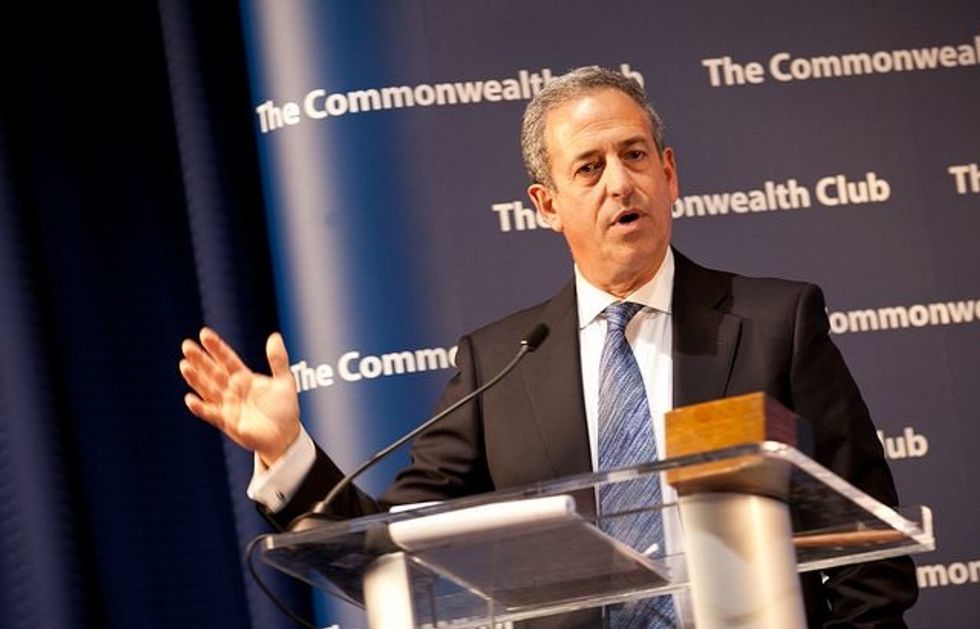 By Alexis Levinson, CQ-Roll Call (TNS)
WASHINGTON — Former Democratic Sen. Russ Feingold announced Thursday he will run for his old Wisconsin seat.
"Today, I'm pleased to announce that I'm planning to run for the United States Senate in 2016," Feingold said in an announcement video posted Thursday morning.
Feingold, a three-term senator, was ousted in the 2010 Republican wave by now-Sen. Ron Johnson.
His announcement that he will run to reclaim his old seat comes as no surprise — he has hinted at his plans and Wisconsin Democrats have long said they expected him to run.
Feingold immediately earned the endorsement of the Democratic Senatorial Campaign Committee.
"Russ Feingold has been a tenacious champion for the people of Wisconsin throughout his career and we're thrilled to announce our support for his campaign," said DSCC Chairman Jon Tester in a statement.
No other Democrat is expected to run for the seat.
Johnson, a wealthy businessman who self-funded his campaign in 2010, is one of the most vulnerable incumbents facing re-election in 2016. He did minimal fundraising in the first four years of his term, something he acknowledged, though he picked up the pace in the first quarter this year, pulling in $1.3 million. He has said he has no plans to self-fund this cycle.
Feingold's signature issue in the Senate was campaign finance reform, and in his 2010 campaign he eschewed super PAC money. But super PACs have become ubiquitous in campaigns, and though Feingold criticized the fact that "multimillionaires, billionaires and big corporations are calling all the shots" in Congress in his announcement video, Wisconsin Democrats expect him to accept super PAC money this time to ensure an even playing field.
Since he left the Senate, Feingold most recently served as U.S. special envoy for the Great Lakes Region of Africa and the Democratic Republic of the Congo. He resigned from the post earlier this year.
The race is rated a "Tossup" by the Rothenberg & Gonzales Political Report/Roll Call.
Watch his announcement video below:

(c)2015 CQ-Roll Call, Inc., All Rights Reserved, Distributed by Tribune Content Agency, LLC.
Photo: JD Lasica via Flickr