Russell Crowe Slates Rio's Traffic Chaos
@AFP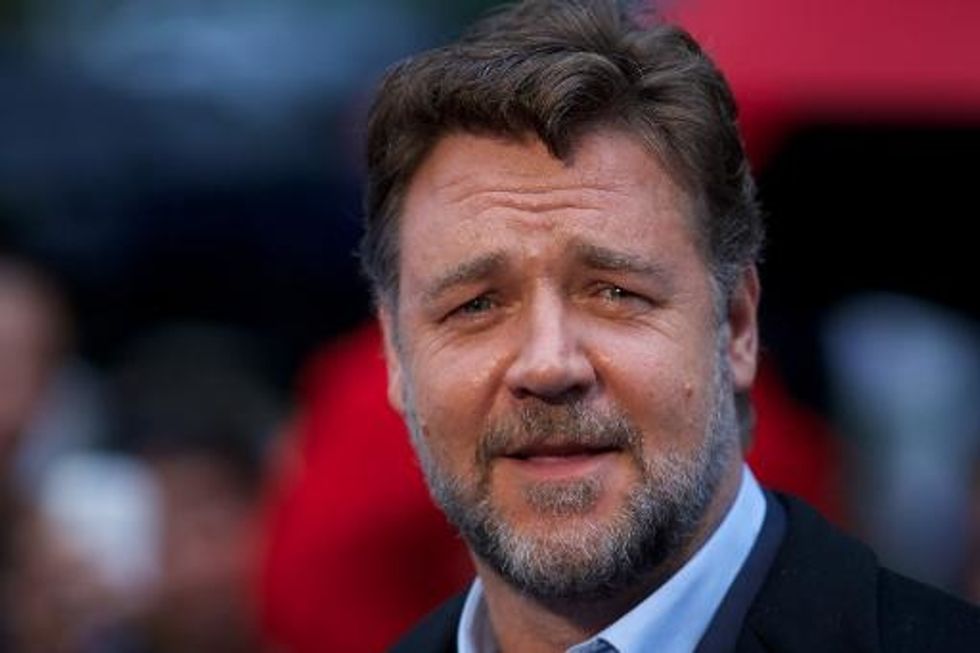 Rio de Janeiro (AFP) – Ten weeks before the city expects to welcome throngs of World Cup fans, Hollywood star Russell Crowe slated Rio's chaotic traffic during a visit to promote biblical epic Noah.
Although happy to visit Brazil, Crowe admitted he found the traffic a challenge — not least as he braved the cars for a bicycle ride around the metropolis.
"What I found was chaos," he told Broadcaster Globo's Fantastico program in an interview broadcast Sunday, adding that coming out of the airport the surrounding area was none too scenic.
"The bit I came in, to be honest … needed a bit of cleaning up," he reflected in a pre-recorded interview.
Rio is straining to revamp its image as the World Cup and the Rio 2016 Olympics approach, but is struggling with the mammoth task of reversing decades of urban decline.
During his stay — Sunday's program was broadcast after Crowe left Brazil for the United States — the actor had tweeted his incredulity at the urban mayhem that Rio residents know so well.
"Bike ride in Rio. 16.5 km of chaos. Jumped in car to go to Christ the Redeemer, absolute bun fight. Ran out of time," Crowe said.
He added that "Rio takes the prize" for slowness after enduring a frustrating two-and-a-half hour trip back to the airport.
Crowe was on his third promotional stop to promote the film.
The movie has been blocked by censors in three Middle Eastern states — Qatar, Bahrain and the United Arab Emirates.
He said the reaction in those countries had been expected "given that it is a tenet of the Muslim religion that you can't make stories or render images about the Prophet."
AFP Photo/Andrew Cowie