Mass Anti-War Protests Erupt In Russia With Thousands Arrested
@LauraClawson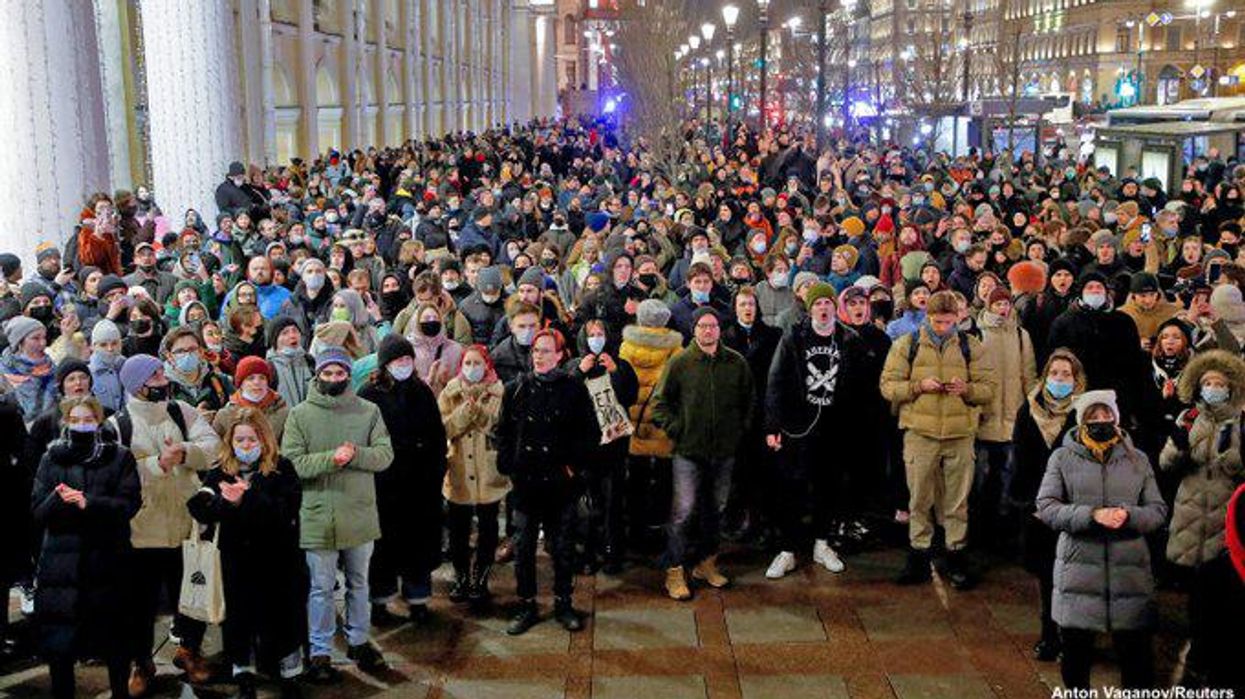 Photo by Anton Vaganov/Reuters
Protests against Russia's invasion of Ukraine spread around the world Thursday … including across Russia. By the end of the day, reports had more than 1,600 people arrested at protests in more than 50 Russian cities, with more than 900 of them in Moscow.
The protests in Russia were noteworthy because a brutal response was expected and explicitly threatened, with the government warning of "severe punishment for mass riots." As the arrest numbers show, that response did materialize.
Some prominent Russians also spoke out, The Washington Post reports:
Comedian and television presenter Maxim Galkin wrote on Instagram, "There can be no excuse for war! No war!"
Ivan Urgant, a presenter and actor on state television, posted on Instagram, "Fear and pain. NO WAR."
Liberal political analyst Vladimir Pastukhov called the attacks on Ukraine "the mistake of the whole nation," of Russia in a commentary on Echo of Moscow radio website.
Protests also popped up across Europe and beyond. Hundreds of people showed up outside United Kingdom Prime Minister Boris Johnson's office, The New York Times reports. Hundreds more gathered in Berlin and Paris, and a smaller group in Madrid. Still more protests occurred in Poland, Turkey, Japan, Croatia, Austria, and Beirut.
"I just felt I was useless sitting at home watching the news, here at least I can show there are people who support Ukraine, who are against war and who want Putin to be shown his place," London protester Yulia Tomashckuk told the Times.
Protesters were also gathering in cities across the United States. People gathered outside the Russian embassy in Washington, D.C., within hours of Russia's attack. Other groups had come together or were planning protests in New York City, Houston, Denver, and Boston.
Earlier Thursday, Aysha Qamar rounded up videos and images of some of the major protests in Russia. Here are a few more.
This thread has videos from several Russian cities:
Reprinted with permission from Daily Kos